Intellivision Entertainment LLC, pioneer and innovator of the gaming industry, announced today, that the launch of the console "Intellivision Friend", Is now slated for fall 2021, with the aim of bringing a great gaming experience in time for this Christmas.
To ensure a successful market launch of the unique family entertainment system, this decision was inevitable due to the global pandemic and additional logistical reasons.
Tommy Tallarico, CEO and President of Intellivision Entertainment
"The Intellivision team is passionate and works very hard to create something very special, we can't wait for people to try Amico. In addition to the 30 exclusive Amico games available at launch in digital and physical format, a wide range of accessories will be available. All games will have on-screen text in English, French, Italian, German, Spanish, Portuguese, Polish and Dutch. "
Hans Ippisch, President Europe and Managing Director
"We had no other choice, after the extension of the blockade and travel bans due to the pandemic that prevented the PR tour across Europe scheduled for February and the tour in the shopping centers scheduled for March. This is why we coordinated with partners and our exclusive distributor Koch Media to decide on a realistic launch in the second half of the year.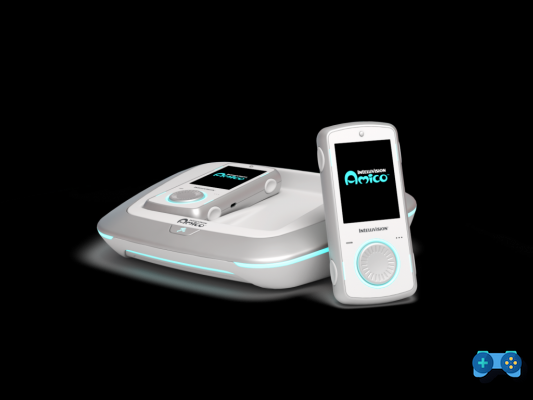 In addition to the global localization of all Amico games, Nuremberg-based Intellivision Entertainment Europe GmbH is also responsible for the development of currently 20 exclusive Amico titles across Europe (including Germany, Italy and Denmark). Among them are Intellivision Skiing, Intellivision Farkle, Shark! Shark! and Cornhole. The "Friend Pack-in Bundle" is rated PEGI 7.
Keep following ours place, and our pages Twitch e Youtube for all news and updates!