esAlready for some time several instant messaging services such as Telegram e Snapchat adopt secret chats in which it is possible to create conversations that are automatically deleted after a few minutes, with the aim of safeguarding the privacy of users.
It seems that too Instagram, shortly, will introduce a similar novelty through the functionality: Temporary Messages Mode, which allows you to send temporary messages and then be deleted when you close the chat.
How to send Instagram temporary messages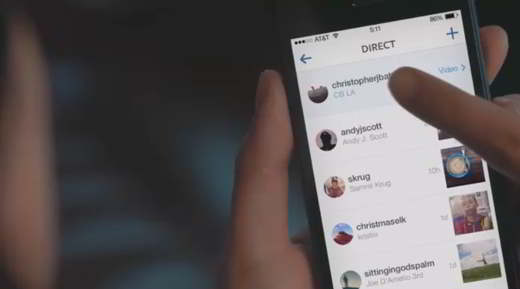 To use the Instagram temporary messages mode you must:
Open the Instagram app
Click on the Messages / Direct icon at the top right
Start a new chat with one or more contacts
Place your finger on the chat display and hold down the swipe from bottom to top
At the bottom of the chat you will see the writing "Activate the temporary message mode"
As soon as the icon forms a full circle you will be immediately directed to temporary messages mode whose background is black.
To return to the classic chat mode and leave this ghost chat, you must click on the link at the top "Disable Temporary Message Mode".
How to send temporary photos and videos
You can send photos and videos in Direct on Instagram to your contacts and make them disappear after their viewing you must follow these steps:
Open the Instagram app
Click on the Messages / Direct icon at the top right
Chat with one or more contacts
Tap the camera icon at the bottom left
Take a photo or record a video
Before sending the media file, scroll through the items under the key Send and select View once. Otherwise, press on Allow to play again, so that until the chat is closed the content will be played.
Press on Send at the bottom of the screen.
Features of Instagram temporary messages mode
Unlike the classic chat where messages are visible until they are deleted, simply by selecting the item Cancel sending the message, all data exchanged in Temporary Messages Mode they will be deleted by closing the conversation.
Furthermore, if any of the users involved in the chat take a screenshot of the secret chat screen, a notification will be sent to those who have participated.