Copying the files to your Smartphone with an Android operating system is very simple; the first step is to connect your device to the USB port, click Home, Then computer, finally on Explore Resources double-click the icon of the connected device.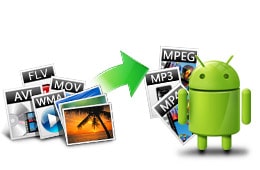 If the device is not visible, make sure you have activated USB storage mode. Drag down the notification bar, open the screen USB Mass Storage and press on Enable USB storage.
At this point, by double clicking on the device icon, you can see the folders as if it were a USB key. Media files are usually stored in the folder Media, inside which the folders are located Video, Music e Image. Here you have to copy movies, music and photos, which will be available for all apps on the device.
New files on your smartphone or tablet can be found and played using standard Android applications, namely Gallery, Music Player, Video Player.