The best Android widgets to customize the screen of mobile phones and tablets. A detailed guide on which widgets it is advisable to have on your Android smartphone.
One of the features that serves to improve the user experience on an Android and iOS phone is that of widgets for the home screen. Through the widgets you can have quick access to all the features of the phone and take notes, keep a clock with weather, a calendar, a to-do list, manage the music player controls, enable the flashlight, have photo slideshows and much else.
How to add a widget to the home screen of an Android phone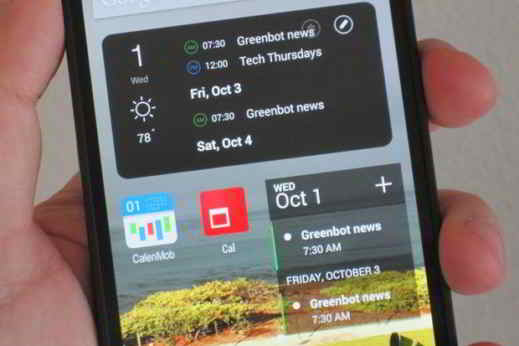 Widgets are elements of the graphical user interface that interact with applications in a fast and functional way. They are added to the phone screen by simply holding your finger on an empty spot on the screen for a few seconds.
When the notification appears, press on the widget, in the list that appears and select the widget you want. The widget will be placed where you initially pressed on the display.
To move the widget later, all you have to do is press on it for a few seconds and drag it. To delete it instead you have to drag it to the trash, while to move it to a new screen, drag it to the right or left edge of the screen.
What are the types of Widgets
We can divide widgets into information, collection, control and hybrid widgets:
I information widget are those that allow you to view information to be monitored over time, such as the weather widget.
I control widget are those that allow the user to control the functionality of the phone without having to access a specific app (for example data connection, GPS, etc.).
I collection widget are those that collect a set of elements similar to each other by type, such as a photo gallery.
I hybrid widgets are those that collect the elements that characterize the types described above.
Best Android widgets to customize the screen of mobile phones and tablets
Below are the best widgets to download for free or paid for Android phones such as: Samsung, Huawei, LG, Motorola, Xiaomi and so on.
1. 1Weather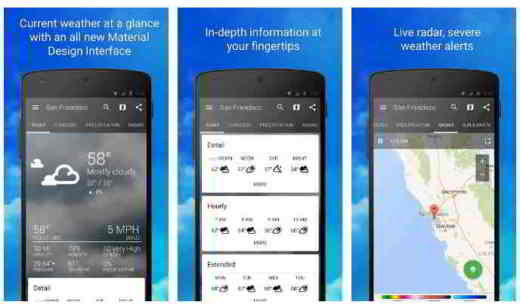 With 1Weather you have a wide range of different weather widgets to choose from. There are large widgets, small widgets, and even a round widget. The larger ones display the time, date and location alongside the temperature and other weather details. The smallest is a simple combination of temperature and weather icons for your location. You can also get forecasts and other information and track multiple positions.
2. Battery Widget Reborn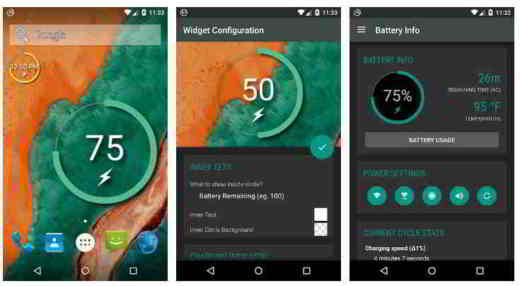 Battery Widget Reborn shows at a glance how much power your phone has. It consists of a circular design, the outer edge of which fills to indicate the percentage of residual power, which also appears with a number in the center. You can configure it to view the charging status and change the color and size according to your needs. By tapping on it you will get information about battery usage and some shortcut buttons to help you save energy.
3. Calendar Widget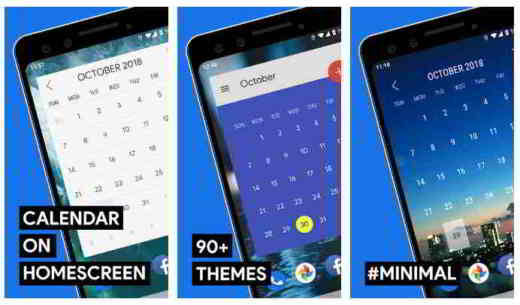 If you are tired of the default calendar widget available on Android or the lack of one of them, Calendar Widget is definitely the best calendar widget. It can be synced with Google Calendar, so you don't have to worry about missing important dates. For those interested, it also supports the lunar calendar and allows the user to easily navigate between agenda and list. The app also supports 80 plus themes so you can customize it however you like.
4. Google App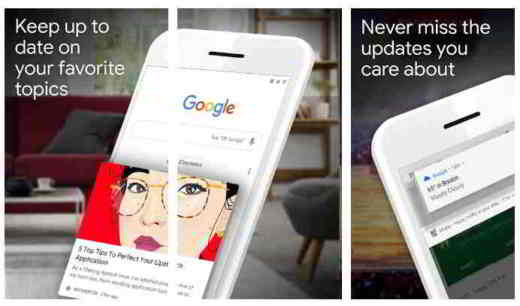 If you're looking for a simple widget that doesn't pay too much attention to phone or battery resources, the Google App is a great option to consider. It is simple and has a combination of different widgets that you can use. The first is obviously Google Search, it follows Google Assistant which shows you the latest happenings around you. Last but not least is the Weather app which offers information about the weather in your city.
5. Google Keep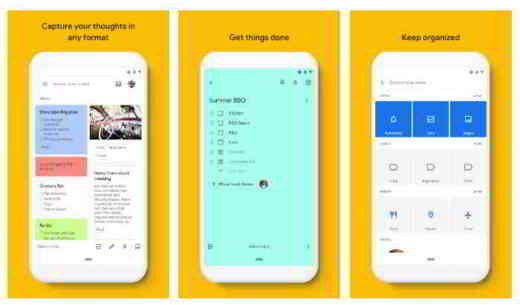 While Google Keep isn't primarily a widget, it can still be used as a widget. There are some very interesting options available. The widget option is pretty neat, actually. Notes are on the home screen, so you can take notes whenever you want to. There is a small + icon in the corner, which will allow you to quickly create new notes such as text, lists, audio, drawings or photos. Keep all your notes in sync across all devices that you are signed in to with your Google account and have fun.
6 IFTTT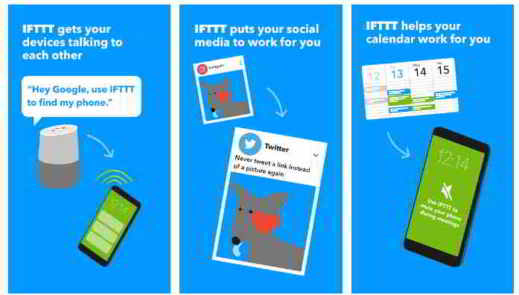 If you are looking for a powerful app that offers many options, IFTTT is the best app you should try. It allows you to create fully automated tasks that you can use with your phone. It also has a widget button, which will allow you to make your overall experience even smoother.
7. HD Widgets
If you are looking for a way to customize your Android widgets, without drowning in options, HD Widget is perfect for you. Put together the ideal combination of clock, date, switches, weather, forecast and location in the exact size, color and style you want. There are also many additional theme packs for this app, including Kairo. It's been around for years, but it's still one of the best Android widget apps. It costs 0,99 euros.
8. Bags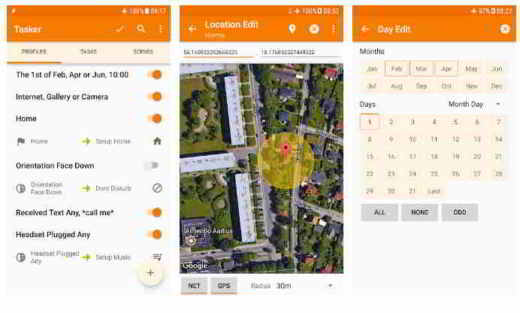 Tasker is one of the most powerful and most complicated apps available on the Play Store. Fully automate your phone. You can access over 200 actions which you can use easily, the only drawback is that it takes some time to learn the application as it is remarkably complicated. It costs 2,99 euros.

9. Zooper Widget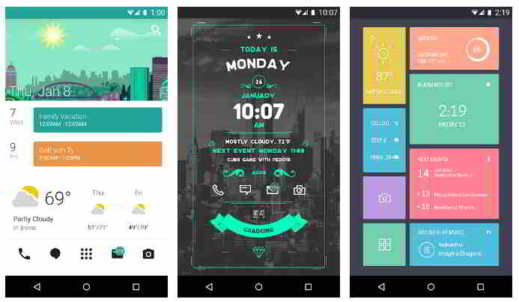 When it comes to apps that follow the DIY widget approach, Zooper Widget is the one to aim for. It's not that easy, but it gives you a good head start on where to start. In addition, the customization options are numerous and the app also includes some pre-built widgets.
If you're interested, you can create your own widget or download it from a large list of existing widgets on the Internet.
10. UCCW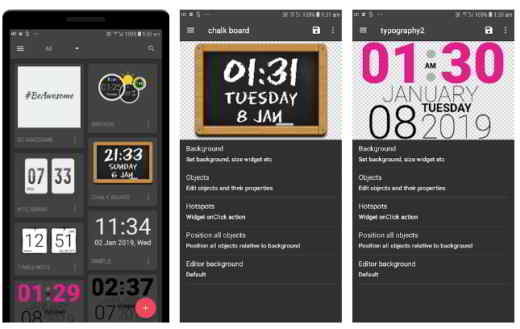 Much like Zooper Widget and KWGT, UCCW allows the user to create their own widgets according to their preferences. There is a learning curve you need to follow. But if you don't want to create your own widgets, you can always download the ones that were created by designers.
11. KWGT Kustom Widget Maker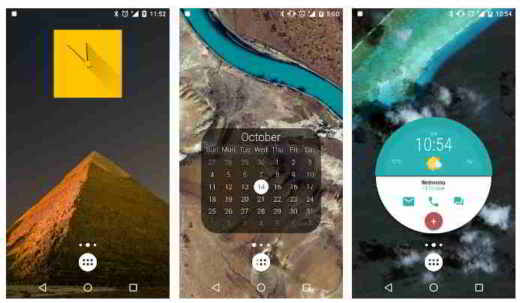 If you have the widget in mind you would like, but can't find it, then why not build it yourself with KWGT? The KWGT Kustom Widget Maker app features a WYSIWYG editor (what you see is what you get) that allows you to put together text, shapes, colors, shades, effects, actions, and more. If you are willing to spend some time, you can create your own Android widgets to personalize the screen and that include time, weather, music, battery or whatever else you can think of. The Pro version eliminates the ads and offers some extras for $ 5.
12. Buzz Widget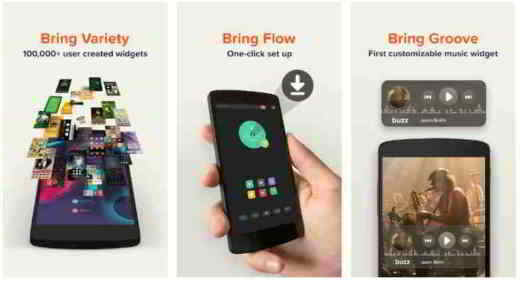 Buzz Widget is an incredibly customizable widget editor that allows you to choose from pre-existing widgets or create your own. As usual, you can include the clock, date, weather, and battery, but the Buzz Widget also covers the music. As long as you're using Google Play Music, Poweramp, or another supported service, you can assemble your ideal music controls widget with album art.
13. Minimalistic Text: Widgets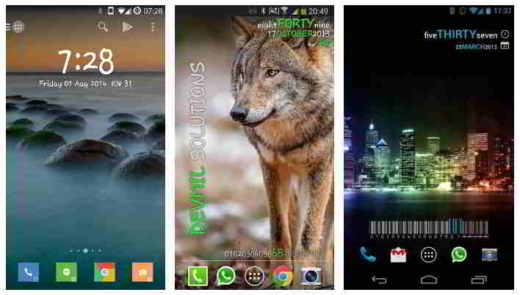 Minimalistic Text Widget, as the name suggests, is a widget app that displays minimalistic text that displays information about the time, date, battery and weather. There is a handy layout editor that allows you to manipulate the font, size, color, orientation, and more. This widget app also connects to Tasker if you want to set an action to trigger and also supports Buzz Launcher, making it easy to share your custom Android home screen.
14. Contextual App Folder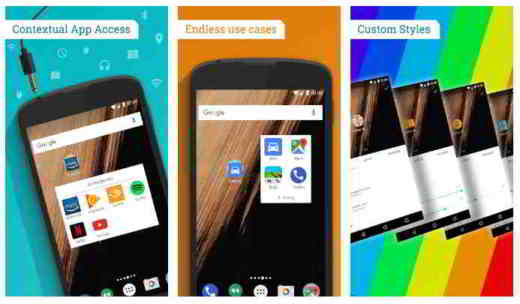 Contextual App Folder, looks a lot like the On Time app, but supports different contextual groups of event-triggered apps. In fact, you can change the apps in the home screen widget based on geographic location, Wi-Fi, Bluetooth, charging, calling, time, app notifications, connecting headphones, or a combination of triggers. For example, you might have Sonos, Netflix, and your own lighting app when connecting to your home Wi-Fi. You have to pay $ 2 to access the combination triggers, but there's a lot you can do with the free version.
15. Sectograph: Calendar and Clock Widget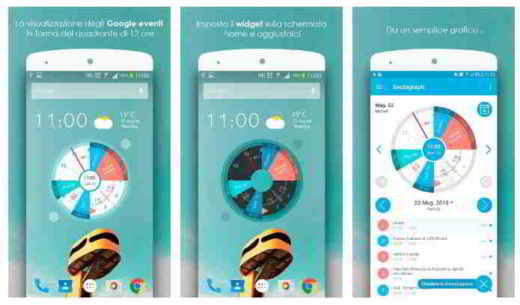 Sectograph Calendar and Clock Widget is one of the most stylish Android widgets around. It connects to your Google calendar - which already has a ton of cool things you can do - and displays the day's events on the clock face. You can see the date and time always highlighted. It's a nice and intuitive way to keep track of your schedule throughout the day, plus you can tap on the widget and add events directly. There are some configurable options, but some things, like the extended color palette, need to be purchased.
Other useful articles