Do you want to know how to put music on Instagram? In this tutorial I will try to explain to you how to put music on instagram Stories, but also how to add music on videos, photos and in the background.
How to put music on instagram story
To add music to Instagram Stories you have two different ways:
The first way to make videos on Instagram with music is to give Instagram the possibility of capture sounds from the smartphone microphone.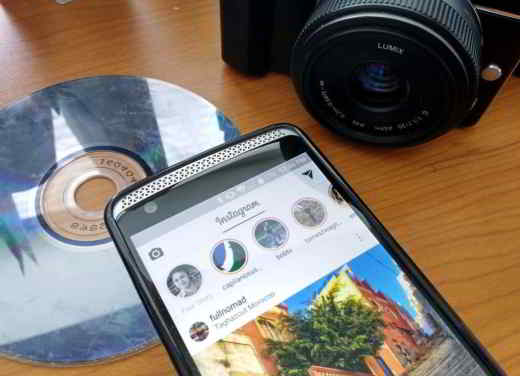 So if you are listening to a song from a music player like Spotify, to have it as the background in your Instagram story, just while listening to it, open Instagram and start your Story. Unfortunately, this method also captures surrounding noises.
The second way is through third party apps like InShot, a video and photo editor. This app is good for non-instant stories, if you already have a video and photo and want to apply a music background then InShot is the suitable app.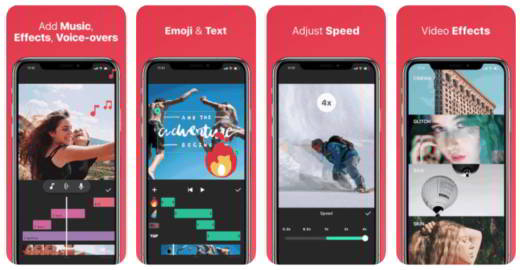 After installing InShot start it and press on Create new video. Once you've customized the video in the app editor, tap on the icon Music and choose the song you are interested in directly from the app (Recommended) or by searching for it on your mobile device from My music. Prize for your Use and then select the levels to apply to the music volume and press on OK. You can also apply fade effects, resize the video to fit the screen, and add text and stickers. Press on Save, at the top right and specify the video quality between: 400p, 1080p, 720p, 640p and Custom. At the end the social sharing icons will appear, press on the photo social network to save the video as a story on Instagram. and that's it.
How to add music to photos on Instagram
Would you like to make a good impression with your friends and put music on photos on Instagram? There is an app called Flipagram, available for Android and iOS mobile devices.
Flipagram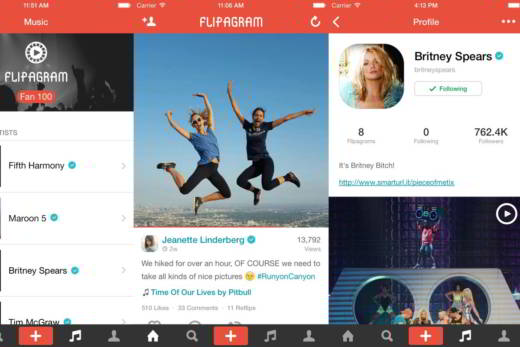 Flipagram is a very interesting multimedia tool capable of helping you to create really funny videos right on your mobile. You can select images from your mobile and add an audio song, setting the transition time between the various images added. In addition to photos, movements and sound, you can also insert text.
Once this is complete, just save your creation as an MP4 file and then share it directly on Instagram. The photos you choose will automatically fit within 15 seconds of the video duration. You can then insert a photo every 2 seconds for a total of about 6/7.
To add music to photos on Instagram, click on Following, at the top right, and immediately after adjusting the order of appearance of the chosen photos. Press again on Following and start if you want to work the photos by editing them by pressing on Modification, to insert some writing or frame, filtering them with the icon filters, setting the movie speed and length with the icon Speed and adding a song with the icon Music.
By choosing Music you will see a screen where you can search for a song on the web or upload it from your mobile device. Then press on Preview and if everything is perfectly synchronized, press Next and wait for the processing of Flipagram and then select on which social network you want to share your msical video.
Sounds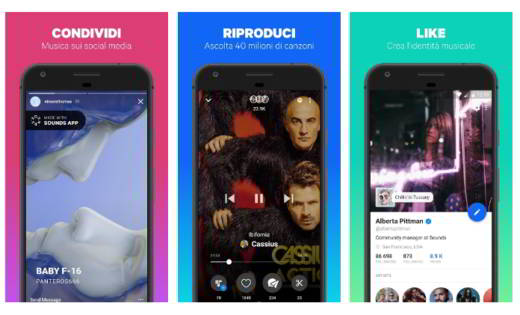 A good alternative to Flipagram is Sounds. Available for Android and iOS, Sounds allows you to create music clips in just a few steps by associating the photo that interests you most with the music track to be linked.
Sounds it is very easy to use. Choose the song to share from the daily suggestions or the Top 100 ranking, or even search for it by title even on your mobile device and then move on to creating the video indicating the social network you want to use. Sounds will help you publish.
Sounds is free but also has some limitations that require you to upgrade to the Pro version for 3,65 euros per week: 30-second videos, watermark removal and song lyrics introduction.
SoundTracking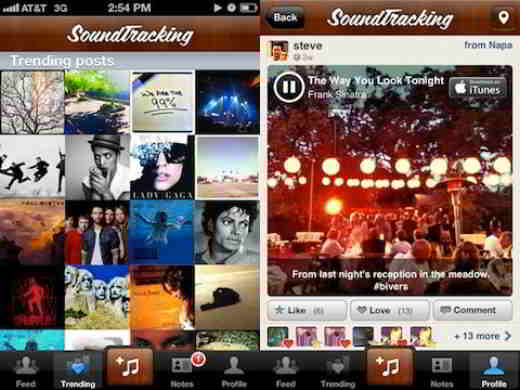 SoundTracking is an app compatible with Android that performs the same task as the two apps already illustrated. It has a database with tons of tracks to choose from to add them on Instagram. After installing it, you can insert photos, text and song to publish and share in no time on all social networks, including Instagram.