How to beat bullying? Or how to defend yourself from bullying? Here is a guide on what the best apps to fight bullying and stalking come YouPol and who to contact to intervene immediately.
Reporting bullying or cyberbullying is important both if you are a victim of it and if you indirectly witness scenes of bullying. Having apps at hand to call, react or prevent bullying (such as female bullying) and stop stalking, is a way to protect yourself from those who want to hurt you.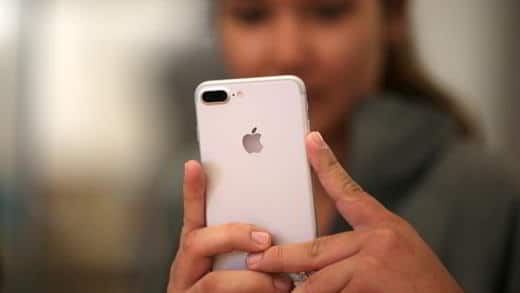 Best apps to fight bullying and staking like YouPol

What to do against bullying at school? Here are the apps for Android and iOS that will help you defend yourself from bullies and fight stalkers. Make yourself comfortable and read carefully, I am sure that at the end of the reading you will be able to understand what are the best methods to combat the social phenomenon called: bullying.
Youpol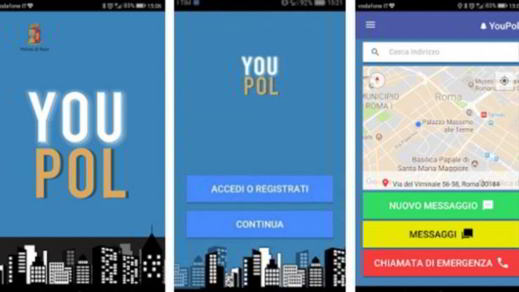 Youpol is an app for Android and iOS developed by the State Police useful for reporting an act of bullying or drug dealing through the smartphone. Using Youpol is simple and requires no registration. When you are faced with a bullying situation, just start the app, describe what happened and possibly attach photos. The app will send your position in order to detect the place of the event quickly. In case of emergency you can also make calls to the operations room of the province where you are, thanks to the geolocation of the mobile device.
MyTutela (Android)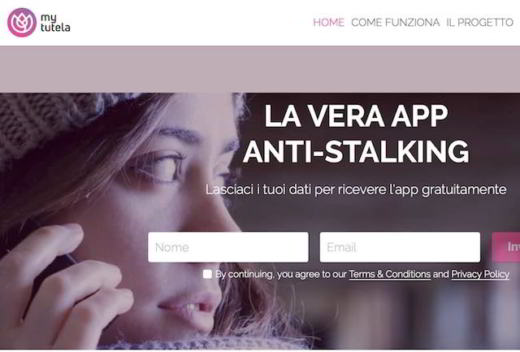 MyTutela is an app available for Android not yet released but available for those who want to test it. It was developed by a startup to help victims of bullying, stalkers and harassment. The app automatically records chats, audio messages and calls for permanent storage. It also allows you to create reports of all the data collected to create an element of proof and authenticity to be presented in order to file a complaint.
Family Link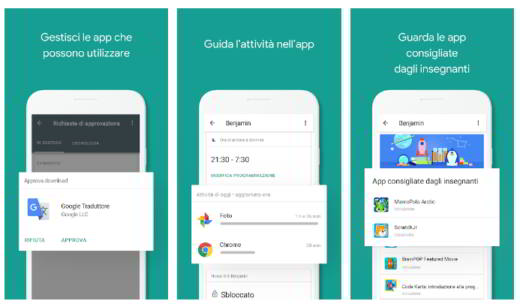 Do you think your child is a victim of cyberbullying? Then it's worth keeping an eye on it with the app Family Link for Android and iOS. It will help you monitor your children's activity to check that they are not accessing dangerous sites and are not using inappropriate apps. To use it you need to create a Google account for your child, entering name, surname and date of birth and choose an email address and password. To complete the creation of the account for your child you will need to provide parental consent by entering a valid credit card, quiet will not be charged, but will be used by Google to verify that you are indeed a parent.
SOS Bullying (Android)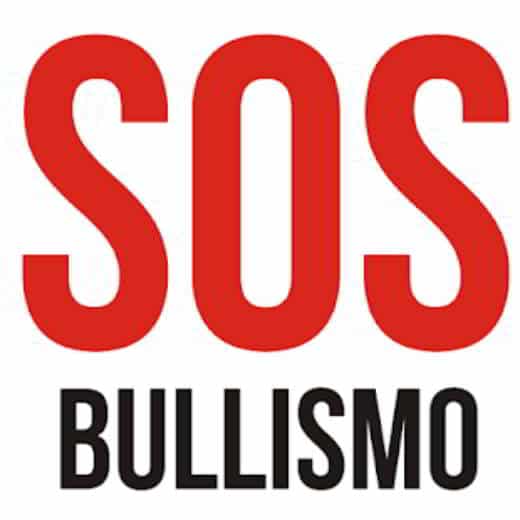 SOS Bullying is an Android app developed by volunteers from the province of Merano whose purpose is to offer information on the problems of bullying with the possibility of sending photos, video messages to report bullying episodes.
112 Where Are U (Android, iOS)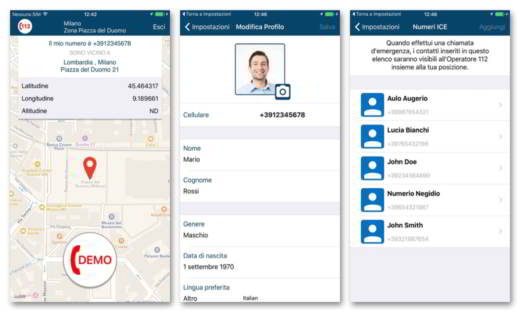 112 Where Are U is an app compatible with Android and iOS with which you can contact the Single Response Center 112 in the area where you are. By doing so you can alert the Fire Brigade, Public Security Forces and Health Aid by sending them the position you are in to be immediately tracked down.
Stalking Buster (iOS)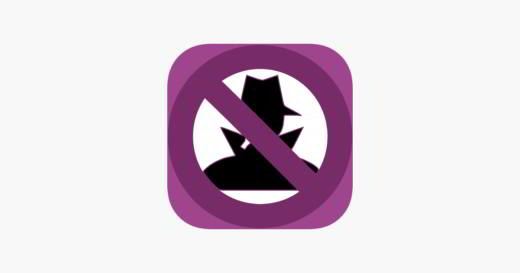 Stalking Buster works on iPhone and iPad and allows you to get in touch with the Antistalking units or call 112. Created by Avanade and Fondazione Donna di Milano, the app is simple to use and also allows you to send an SMS to the emergency number with the coordinates of the location.
Search By Image (Android)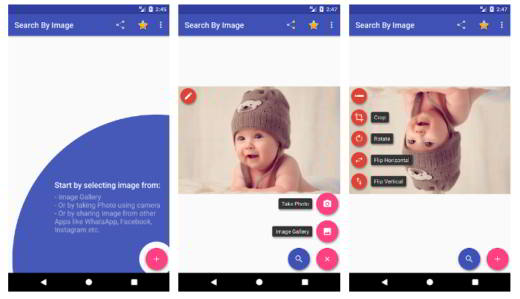 Search By Image allows on Android smartphones to search by images and find out through photos if the person you are dating is a scammer or is real.
D.I.R.E. (iOS)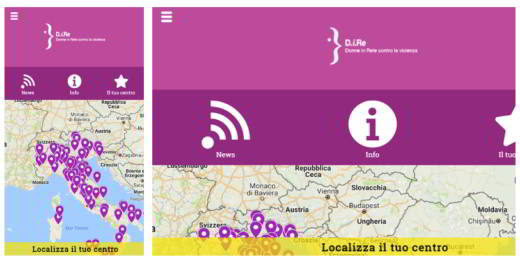 D.I.R.E. was born from the collaboration betweenNational Association Dire and cosmetics In the avenue. Available for iOS, it offers the possibility of identifying on its map over 80 refuges to reach to help women victims of violence.
SecurWoman 2.0 (Android, iOS)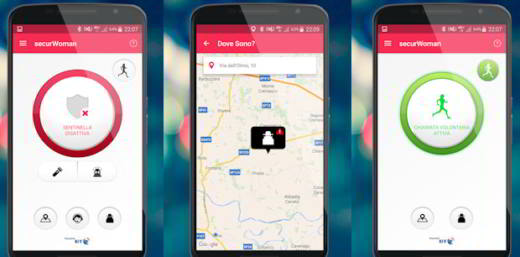 SecurWoman, for iOS, is a virtual personal guard. In the event of an attack, just shake your mobile phone and the app will send a report to the police indicating your position. The service is paid for and consists of a subscription of 2,99 euros per month.
Hollaback! (Android, iOS)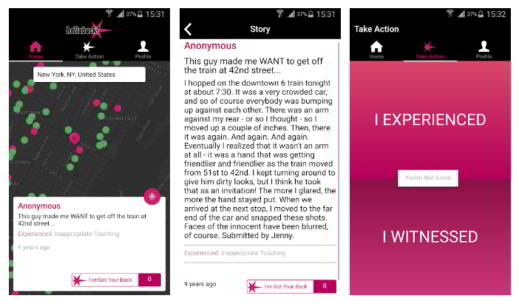 Hollaback! is the app of the homonymous community whose purpose is to help women share episodes of harassment they have suffered. You can choose to do this anonymously or by entering your name. For each experience you can indicate details and type of harassment, from verbal to obscene acts. Doing so will help other women by warning them to be careful in case they find themselves passing through the same area where you were harassed. The app is available for Android and iOS.
Whooming (Android, iOS)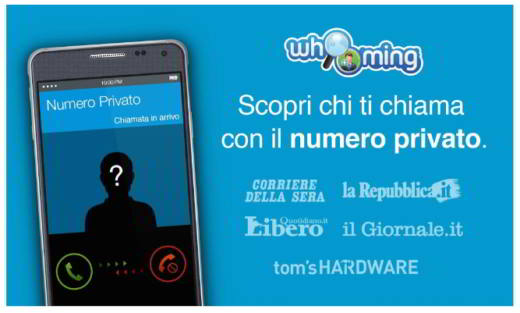 Whooming is a useful app in cases of intrusive people (stalkers) who exceed the limits with their advances by bombarding you with messages and anonymous calls. In order not to be annoyed you could turn off your mobile device, but in this way you would no longer be reachable even by those who could help you. That's why the best solution is to report the stalker to law enforcement. Available for Android and iOS, at startup you can register for the Whooming service by pressing the button Register for free and entering your phone number. You will be able to intercept the anonymous number to check the caller's number from the mobile phone.
Sync.me Caller ID & Block (Android, iOS)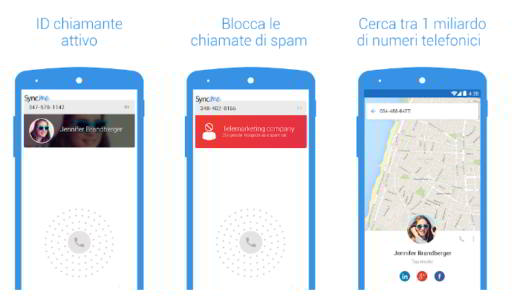 Sync.me Caller ID & Block It is similar to Truecaller. It will help you block unwanted calls from unknown numbers. It detects when a number belongs to a call center and alerts you to block it permanently. It also synchronizes the information in the address book and finds the holder starting from a phone number. It is available for Android and iOS.
Hidden Camera Detector – Cam Finder (Android, iOS)
Hidden Camera Detector, for Android, helps you find out if hidden cameras are installed in the place where you are (hotel, someone else's house, etc.). The purpose of the app is to prevent hidden video footage from being used to blackmail you. To try.
Let's stop bullying with Facebook

Bullying is the second plague of modern society against defenseless people. Due to their tender age, the victims often find themselves helpless and do not know how to react. In some cases this can also lead to reckless gestures such as suicide. Bullying usually happens when parents are away and can't help their children. Here are 2 other useful services for young people who have to fight daily against acts of violence.
Facebook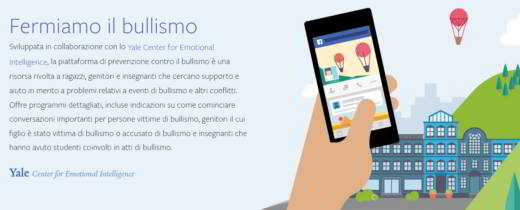 Also Facebook took the field against bullying by creating a prevention platform called Stop Bullying. It also offers programs aimed at parents, with guidance on how to carry out conversations, whose child is being bullied or accused of bullying.
Telefono Azzurro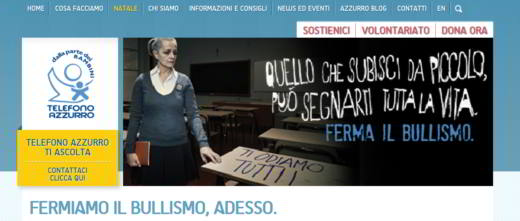 It is not an app but the website of Telefono Azzurro, on this specific page you will find a section dedicated to bullying, where you can ask for support, report an emergency and seek advice and information.
Other useful articles