In this article we will show you a guide for taking and capturing screenshots on Samsung Galaxy A available In Spain between the end of January and the beginning of February, quickly and easily.
Come fare screenshot Galaxy A
Have you recently owned the new Samsung Galaxy A and need to take screenshots? If you don't know the latest Galaxy A are equipped with Android Lollipop 5.0 and to run and save the screenshot on Samsung Galaxy A3, A5 e A7, you have to press the "POWER"And"HOME".
POWER (On / off key) + HOME = Screenshot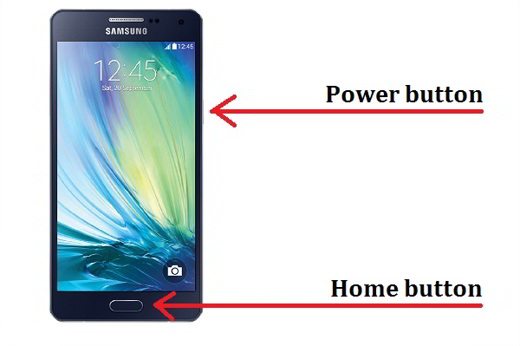 If the operation is successful, the screen will flash for a moment.
To see the result, simply pull the notification area down by dragging the screen downwards with your finger. Pressing on the thumbnail of the image you can open it and view it.
The saved screenshots are present, as in all Android operating systems, in the app Gallery and then in the subfolder Screenshots.
You just have to share them with whoever you want.