With the release of WhatsApp Web, the official way to use the messaging app from any PC browser, an attacker can safely spy on the messages and attachments you have exchanged with your contacts.
Let's see how. Read on to find out how to spy on chats on WhatsApp and run for cover.
Connect to the page web.whatsapp.com where the QR Code and also open WhatsApp on your smartphone. Go to Settings (or from the three vertical dots at the top right) and from the menu choose the item Web WhatsApp. At this point, by framing the code with the camera, the browser will synchronize with the mobile phone and you can send and receive messages directly on the chosen browser. Always keep your smartphone connected and open on WhatsApp.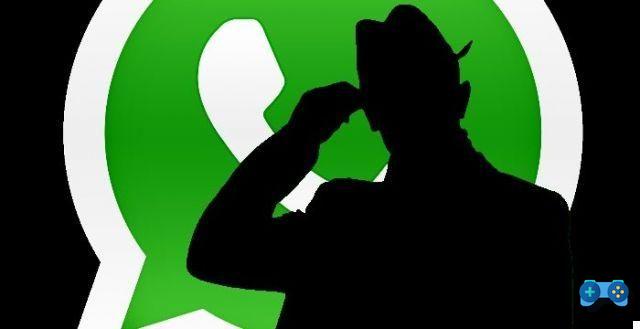 So far everything easy. The problem could arise if an attacker manages to take control of your account. To do this, just have your smartphone in your hands for a few seconds, start WhatsApp and from the menu Settings, plug up WhatsApp Web.
On his computer he quickly connects to the WhatsApp Web site and scan the QR Code that appears on the monitor with the victim's smartphone.
This way he can read your messages undisturbed and spy on chats on WhatsApp at any time.
To notice this, you have only one way: from the menu Settings of WhatsApp stop again on Web WhatsApp and if in the screen that appears there are connected computers that are not yours, you must immediately tap on Disconnect from all computers.
Here are some precautions to follow to avoid getting yourself spy on chats on WhatsApp.
Never trust unknown users who send messages and business cards on WhatsApp Web.
Always keep the Antivirus updated to prevent attachments in messages from becoming dangerous.
While browsing the Web version of WhatsApp, avoid clicking any "voicemail" buttons that appear in messages. The app does not have an answering machine function.
Always activate the screen lock on smartphone using the PIN code or a password. This way you avoid the attacker from installing remote control apps like Cerberus.
Always update your smartphone with the latest version of WhatsApp.
READ ALSO: How to spy on WhatsApp conversations from smartphones.