You can't reach your friend by phone and want to leave an audio message with WhatsApp, but you don't know how to do it? For some time the most famous messaging app in the world has made available to users the ability to send voice messages quickly and easily, all you have to do is keep reading to find out step by step how to send voice messages with WhatsApp.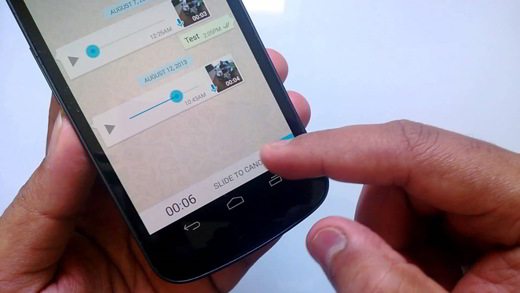 WhatsApp allows you to send not only photos and videos, but also for free voice messages. If you have never noticed, by opening WhatsApp with your smartphone, next to the box "write a message", A green button with the microphone symbol.
By holding down the microphone, you can talk and send voice messages with WhatsApp. As you do this, WhatsApp displays the recording time and sends the voice message to the recipient as soon as you release the record button.
WhatsApp does not impose any length limits on voice messages, but does not allow you to listen to the recording before it is sent.
If you want to deregister the voice message, you can delete it before it is received, pressing the microphone and sliding the microphone to the left while you are speaking or by clicking on the message to select it and then press on the trash can icon to delete it.
To listen to a voice message, click on the Play symbol and turn up the volume.