How to send self-destructing emails with Gmail. Rumors of a major Gmail update have been around for some time, and while they are exclusively for large companies, they also involve the regular consumer of the free version in part.
At the top of the list we find security and privacy, with expiration dates, the ability to revoke some email content and SMS authentication, which comes from a feature called confidential mode. This is especially important right now, given the security concerns in the wake of Facebook's Cambridge Analytics controversy.
How Gmail confidential mode works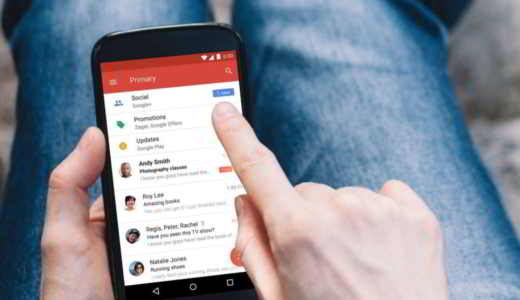 Gmail, Google's email service, allows you to send expired emails that cannot be copied, forwarded and printed. This is a recently introduced feature on Gmail that allows users to send emails in mode reserved.
Using this mode, the recipient will not be able to forward the email, copy and paste the content, or print it or download the attachment. Furthermore, the one who will send the email will be able to set an expiration date, after which the message can no longer be read, and even revoke access. This way you will find out how to send self-destructing emails with Gmail.
In addition to the Web version, this mode has also been integrated into the mobile one. Let's see how it works.
After downloading it, launch the Gmail app on your smartphone and press the icon below to write a new email message.
Then tap on the three dots vertical, visible at the top right and in the drop-down menu select the item modality reserved.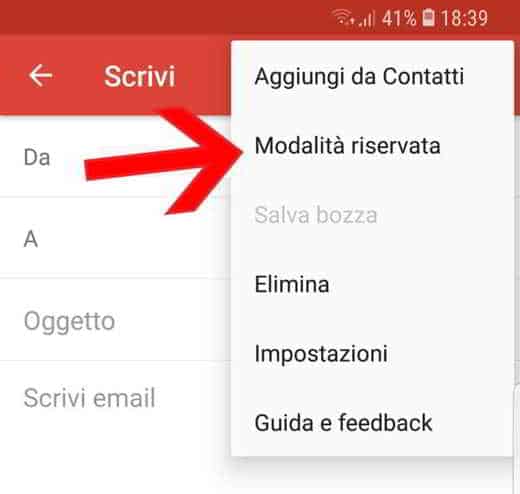 In the screen that appears you will be able to view all the protection options of the email message you are going to compose.
How to send self-destructing emails with Gmail
The first thing to do is to set an expiration date after which the recipient will no longer be able to read your email.
Stop on the menu below Tax deadline and choose between a day, a week, a month, 3 months or 5 years. The expiration date is displayed next to the select menu for instant visibility of when the email expires.
It then indicates whether the Passcode needed to open the email, it must be sent via email, or via SMS (you will need to type in the recipient's phone number).
At the end press on Save, at the top right, and complete your email and then send it by pressing the button with the arrow at the top.
The recipient will receive your email which will inform him that it is a confidential mode message.
Other useful articles