How to root on Android. A guide on how to get root permissions on Android and install root apps.
Big smartphone makers, like Samsung, LG e Huawei they have seen fit to customize the Android open source operating system by installing their proprietary apps on mobile devices and preventing any modification by users. The same goes if you want to increase the potential of the device or apply deep customizations on audio, battery and so on.
This is why the need to root a smartphone arises. In practice the root (from the English "root"), is a process that derives from Linux which, also applied on Android, is used to obtain superuser rights and access the system without limits to modify it as if you were a real system administrator.
How to root on Android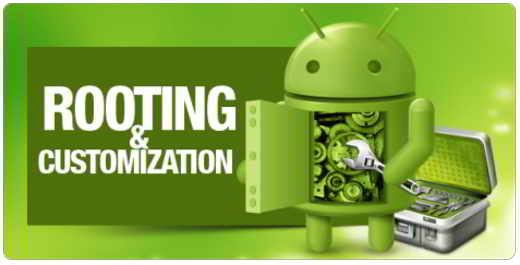 Before I reveal you how to get root permissions, I remind you that by unlocking your Android mobile device, you will void your phone warranty. In case of blockages, damage or other, you will not be able to take it to the manufacturer to repair it. Therefore, I recommend that you root devices out of warranty and only treat devices older than 12 years.
Are you ready? Let's start? Ah one last thing, Soultricks assumes no responsibility for what you do with the instructions below, in case they lead to damage to the device it will be at your own risk.
Unlock the bootloader
If your smartphone is one of those that have bootloader lock, you will first have to read carefully because we will see how to bypass the Android boot lock by clearing the memory and returning the phone to factory settings. This way you can install a different recovery and a custom custom ROM.
The official procedure for unlocking the bootloader of an Android mobile device is to install it first ADB (Android Debug Bridge) on the computer to interface the mobile phone to the PC via USB cable.
After downloading ADB from this page you will have all the useful elements to bootloader. Launch it with administrator permissions and click on Y for each question asked.
Then go to the Settings phone and scroll to locate Phone information> Information software e click seven times quickly su Version build o Build number in order to activate the Developer mode.
Back to top Settings e pigia his options developer to activate the option Debug USB e OEM unlocking (if present). If your smartphone is Samsung in practice you have already unlocked the bootloader. If not, you need to connect your Android phone to PC via USB cable.
Open Command Prompt by typing beautiful Windows search bar, cmd. When it appears, right-click on the item Command Prompt and in the menu that appears select Run like administrator.
In the Command Prompt, type adb devices I awarded Submit. You will see a serial number.
Then type adb reboot bootloader I awarded Submit to restart your android phone in mode Fastboot. Now to unlock the bootloader type fastboot oem unlock. If you get OK it means that you have succeeded in your intent, if not, you will have to unlock the bootloader with the manufacturer's unlock key.
To get the unlock key always go to Command Prompt and type fastbook oem get_unlock_data. Copy the code obtained on several lines and paste it in the notepad. The resulting code should look like this: 7654321 # 987654321987654321 # CD654321.
Complete the procedure by contacting the phone manufacturer to provide the unlock code. LG on this page clearly explains how to unlock Android bootloader.
If you need the manufacturer's unlock code, I suggest you do a Google search and type the name of the manufacturer and the term release bootloader.
Once the unlock code is provided to you via email, always connect your phone to the PC via USB and type:
adb devices
adb reboot bootloader
Finally to unlock the bootloader type:
fastboot oem unlock XXXXXXXXXXXXXXX
X is nothing more than the code provided by the operator. After pressing Submit, if you get OK it means that everything went well, otherwise I invite you to visit the guides of the XDA Developers site where you can identify the model of your smartphone and understand how to unlock the bootloader.
App to root Android without PC (APK)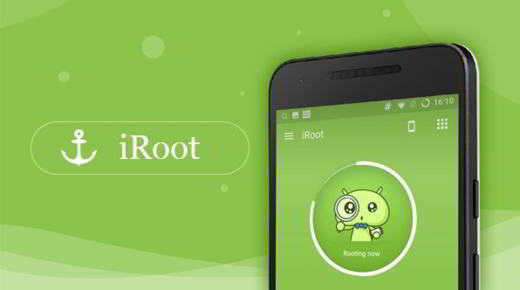 To root Android phones without a computer, you need to complete the following few steps.
Enable installation from unknown sources of the mobile device.
Download the APK from the root app list below.
Install the PC-less root app of your choice and launch it from your phone's home.
Select the appropriate options (Install SuperSU for the app Framaroot) to fully root the device.
Install the app Root Checker to verify that your device is now fully rooted.
Here are the best apps to root Android and then get root permissions:
iRoot APK
KingoApp APK
Framaroot APK
Towel root apk
Baidu Root Apk
KingRoot APK
All of these apps work the same way and allow you to root an Android smartphone in no time. All you have to do is download the latest version on your smartphone of the app you are interested in, install the apk, after enabling the unknown sources on the device, and start it and then press the root button.
Programs to Root Android with PC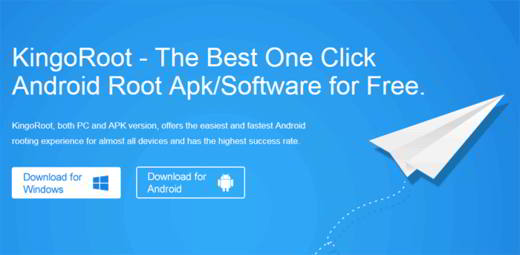 The alternative to APK apps is installing third party software on Windows PC. Let's see what are the best Windows programs to get root permissions:
Kingo Root
OneClickRoot
SRS Root
Root Genius
Cydia Impactor
Dr.fone – Root
Connect the smartphone to the PC via USB cable and after installing one of these programs on the PC, start it. To start the procedure that will get you root permissions, you will have to click on the button Root o Root Now.
The phone will reboot after a few minutes and you can get root permissions enabled on your device.
How to Root Android Manually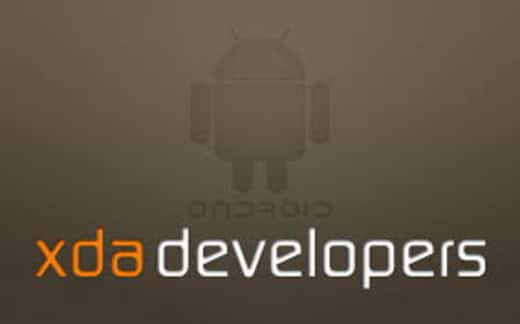 If you are an experienced user and you want I will root Android manually you must first of all download the drivers of your Android model. On this page you can download the drivers for each model of mobile phone on the market. Enable the Debug USB unlocking the Developer options (you have to press seven times on Build Numberin Info on the phone). Install the ADB components and connect the mobile phone to the PC via USB.
Su XDA Developers you will still find a detailed guide on each Android phone that you want to root, all you have to do is look for the procedure for root on that specific model.
How to tell if the phone has been rooted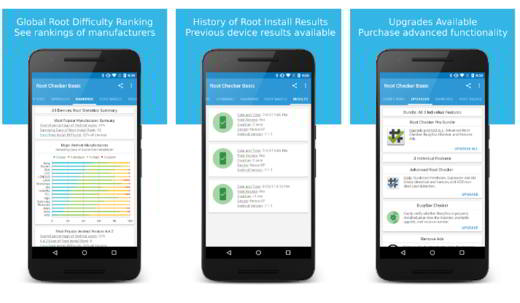 Verifying the root is a very simple procedure. Do you want to understand if you have successfully unlocked the root permissions on your Android smartphone? Then you need to install the free Root Checker app.
After installing it on your Android mobile device, stop on the wording Verifica root and then on the button Conceded. If the message appears Congratulation! Root access is properly installed on this device, it means that the root was successful.
Best apps to use with root permissions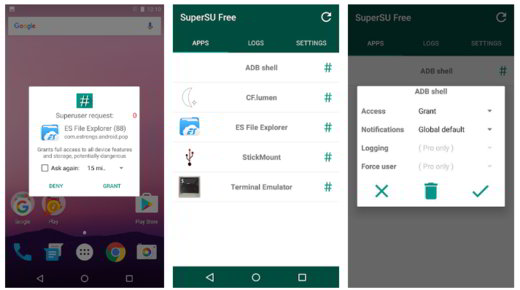 One of the best root apps for rooted smartphones is definitely SuperSU: the best root management app. This app has been installed over 50 million times on rooted Android devices. It is famous for being ad-free as it doesn't show annoying popups.
Other apps I recommend are:
Lucky Patcher- Offers a number of features that allow you to remove advertisements, make online games offline, disable bloatware and intrusive system applications, convert apps to system apps, and more. It also patches an Android app, creates modified versions of the game in .apk format, makes app changes, and blocks ads in games. It is naturally available in .apk version.
AFWall is an Android firewall to restrict application access to data networks (2G, 3G or Wi-Fi).
Titaniun Backup: has about 23 million active users. Back up your data on Android and unlike other apps of the same type, this backup is not limited only to apps downloaded from Google Play but also to those downloaded from external sources. Backs up all data, including system apps to the SD card. You can also freeze any data by purchasing the Pro version for $ 5,99.
LineageOS: is a ROM (to install new Android versions) born from the ashes of CyanogenMod and based on Android. His goal is to resume development from where CyanogenMod stopped and break away with Cyanogen Inc. Those who know how to install Custom ROM will have no difficulty in installing LineageOS from TWRP without having to format the internal memory. To make LineageOS work, a Google Apps package must also be installed. With LineageOS you can customize the device interface and choose the default apps to install.
AdBlock Plus- Blocks advertisements and popups. Although it works even without root, the app has a number of limitations that are bypassed by rooting.
Xposed Framework- Allows you to customize and tweak your Android devices like a geek without installing a custom ROM. From GUI tweaking, font customization to custom appearance, and elaborate notification bar, you can practically tweak your devices as you normally would with a custom ROM install.
Link2SD: it is one of the best apps to install after the device has been rooted. It allows you to increase the internal memory of the Android device and even offers the automatic erasing service if you switch to the paid Plus version on the Play Store.
Magisk: like SuperSU, it is a Superuser access management app on rooted devices For many it is even considered better than SuperSu.
Sistem App Remover- Uninstall system apps for free.
Battery Calibration: is an app that prepares data and uses it to inform you about the battery status of your device. To calibrate, you need to charge it to 100%, then press the 'Calibra'and after this disconnect the battery charger. This way the app learns and prepares a data on battery usage and provides in-depth information.
AdAway: used to block advertisements and banners that appear in apps.
DiskDigger Photo Recovery: Recover deleted or lost photos or videos from device internal memory or SD card.
GLTools: is a GFX optimizer, valid alternative to Chainfire 3D. It gives you full control over your device's GPU functions. It works well on various Android devices, including high-end and low-end Android phones and / or tablets.
dumpster: also works on unrooted phones. It is also worth using on rooted phones as it allows you to create a recycle bin for your Android device. Doing so accidentally deleting will become something you don't need to worry about anymore.
XUI Mod Top: is a collection of advanced widgets that can be used to customize the user interface of your Android phone in a better and highly customized version.
ROM Toolbox: helps to unleash all the features of a rooted phone. It is best known and used to install more than one ROM on the device. You can also change the boot logo of the device. Requires permission to contact and backup SMS in phone, apart from root access.
Hosts Editor is an open source host manager that allows you to edit / system / etc / hosts. The app has no promotional advertising and is useful for testing an app on a specific server using its IP.
Other useful articles
Remove root
How to unlock Android
Crack Android