How to permanently delete a file. Here's how to reset a PC before it is sold in order to make its data unrecoverable.
Have you decided to sell your PC to the highest bidder but are afraid that a simple format will not be enough to make your files disappear? Actually you are right, even after formatting, if the parts of the hard drive where the data was previously are not overwritten, your files can be recovered at any time.
The solution is called wiping, is a technique by which the PC hard drive is not only formatted but overwritten several times in order to make data recovery impossible. One of the best software that can take full advantage of this technique is BitRaser for File area of Stellar.

It is an advanced software capable of permanently delete a file leaving no room for recovery. Permanently delete both files and folders on notebooks, desktop PCs and other storage media through a manual and automatic process. It also allows you to clean up unused space to optimize your hard drive and eliminate traces of installed applications and system activity and Internet browsing.
The features of BitRaser for File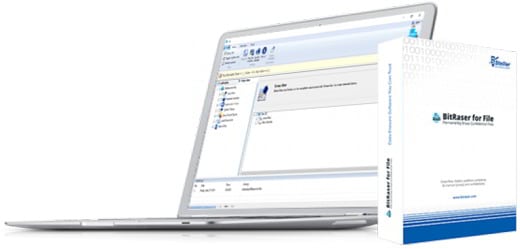 Here are the features of BitRaser for File.
Permanently erase files and folders from your hard drive
Software erasing tools allow you to erase data such as files, folders, Internet activity (history, temporary files, etc.) application or system traces (Windows update files, etc.) and unused space from selected drives. Once the deletion is complete, no data recovery tool will be able to restore what has been deleted.
Multiple cancellation algorithms
BitRaser for File supports 17 international erasing standards, which can be selected according to your needs, such as dod (3/7 pass) and NATO. Each of these algorithms has 3 cancellation verification options (no verification, random verification and full verification).
Generate a cancellation certificate
This file cleanup utility generates a cancellation certificate. This is a tamper-proof certificate that, after the deletion process is complete, you can save in PDF to meet different regulatory compliance needs for information security and privacy - SOX, GLB, HIPAA, ISO27001, EU-GDPR, PCI -DSS.
Unused disk space
While deleting files from PC, BitRaser for File manages to combine a series of applications by creating a group that can simplify the deletion operation. These application groups can be selected to remove all traces of extraneous files. Standard algorithms securely delete files which help optimize system performance. (Supports FAT, exFAT, NTFS file systems).
Windows compatibility
This disk cleaning software is capable of wiping all files and folders from Windows 10/8 / 8.1 / 7 / Vista / XP and compatible machines with Server 2012, 2008 and 2003 and data storage drives like PC, laptop , USB flash drives, external devices, RAID drives and servers. It is efficient enough to handle drives with high data storage capacity and can delete the file from Server architectures.
Schedule the cancellation activity
With BitRaser for File you can schedule the activity for Once (once) / Every Day (everyday) / Every Week (every week) / Every Month (every month), according to your needs. Deletion of all confidential files can be processed in mode Show o Hidden.
How to use Stellar BitRaser for File

Take advantage of all the features of BitRaser for File it is very simple and does not require expert hands. All you have to do is download it from the official website and start installing it on your PC.
At the end of the installation launch the program and in the dialog box that will appear register the product or run the demo version. If you decide to register your product, follow the setup wizard to set up one password protection, log file path, certified path, cancellation algorithm e verification method. Settings that you can also change in the menu Instruments application.
On the screen Create password protection, enter your user name, password protection, password confirmation and a hint to help you remember the password (Password Hint).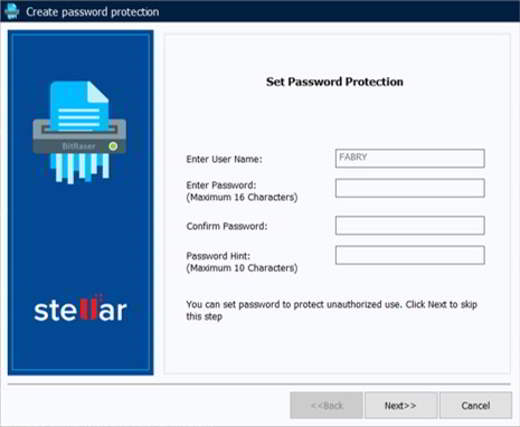 On the screen BitRaser for File Configuration, put a tick on Enable Logging and specify if you want i path di log and the certificate. Then indicate thealgorithm and method verification then press on Next e Finish.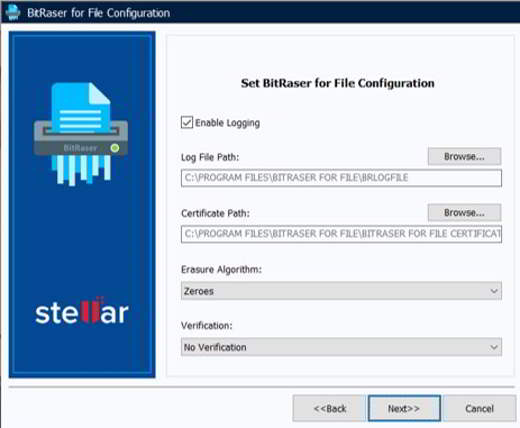 THEinterfaccia user-friendly di BitRaser for File it comes with menus, tabs and buttons that allow you to easily access the various functions of the application.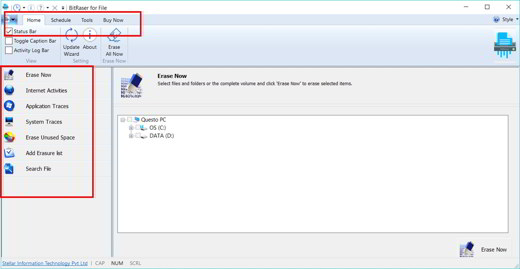 In addition to the menu where you can check the updates available, schedule outdoor cancellation (to enable, delete or disable), and much more, in the left panel of the main screen it is possible to use the various tabs to start the functions of the tool.
Erase Now - erase the selected drive, files and folders.

Internet Activities - delete history, temporary files, cookies, favorites, etc. of any selected browser.

Application Traces - erase traces of different applications (email clients, Microsoft applications, chat applications, etc.)

System Traces - erase system traces permanently (recycle bin, Windows error report, Dump file, etc.)

Erase Unset Space - erase traces of deleted data that take up space.

Add Erase list - manages the list of cancellations.

Search File - search for specific files on your PC.

How to permanently delete with BitRaser for File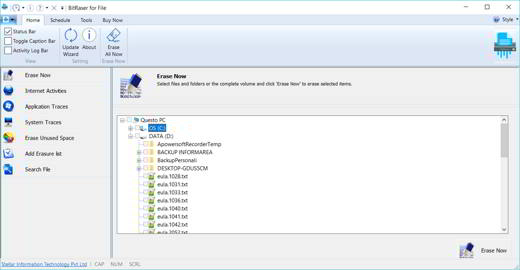 Permanently deleting a file with BitRaser for File is very simple. You can erase everything from your PC or select specific files or folders to remove forever. The option I want to tell you about is Erase Now.
To erase hard drives (volumes), files, and folders, you need to boot BitRaser for File and click on the tab Erase Now (in the left panel).
In the window that opens, you will see the connected or mapped drives made up of available files and folders sorted hierarchically in a tree.
Select the volume, in case you want to delete the entire volume. Otherwise you can click on knots [+] to expand the list and navigate deeper to visit folders and files.
Select or deselect files or folders in the tree to decide which ones to delete.
At the end of your choice, click on the button Erase Now, at the bottom right, to start the deletion process.
Conclusions
As you will have understood BitRaser for File area of Stellar is a powerful tool for privacy protection and dedicated options for deleting your sensitive and private data stored or hidden on your Windows operating system or external drive.
The free version allows you to securely delete unlimited files less than or equal to 64KB in size. To exceed this limit, you can take advantage of one of the three types of subscription:
Standard version: costs $ 29,99 (instead of $ 39,99) and is installed on a single PC and licensed for one year.

Standard Plus version: costs $ 49,99 (instead of $ 79,99) and requires installation on 2 PCs and a 2-year license.
BitRaser version: costs $ 99,99 and includes boot installation via USB and a lifetime license. It also offers the erasing of multiple hard drives at the same time, erasing certificates and a bootable pendrive that includes the application.
BitRaser for File, also known as a data sanitization tool, is manufactured by Stellar data recovery, a company that has been in the field of data recovery since 1993. Not only does it know all the data recovery techniques, but having developed such powerful software, it seems that it is also capable of destroying them to safeguard your privacy.