Do you want to become an influencer and turn your Instagram account into a source of income? Become popular on Instagram with lots of active followers and making money, it's possible. Like? Read this guide carefully and the indications I will give you, because you will discover not only how to become popular on Instagram but also how to increase the number of followers and likes on Instagram.


Preliminary information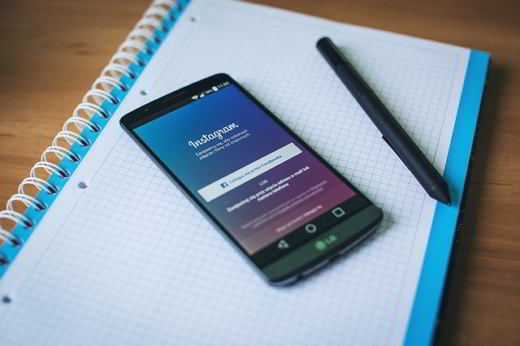 The first step to take, if you haven't done it yet, is to make your profile visible to everyone and change your Instagram account from Private a Public. To do this you need to access your Instagram profile from your smartphone and on the main screen click on the little man icon, located at the bottom right, to view the profile.
Then click on the button with the Gear or three vertical dots, located at the top right, and scroll the screen displayed to locate the section Account e carries his OFF the switch for the item Private account. Cheap with OK to confirm.
To make your Stories visible, on the other hand, from the settings screen, tap on Settings area of history and make sure that in correspondence with Hide la history there is the wording 0 people and that below Allow responses ai Message the option is checked All.
Once this important step is taken, you can begin to think about how to increase followers and likes on Instagram and carefully follow the steps below.
How to increase the number of followers on Instagram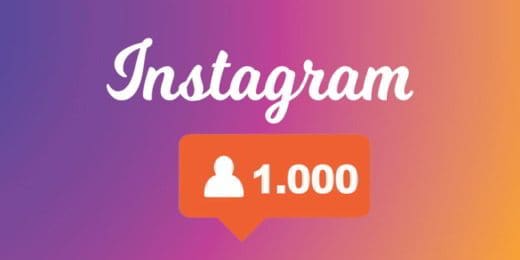 increase followers on Instagram the best advice I can give you are those of:
Create an interesting profile and identify a main theme.
Publish original and quality images by also creating collages. If you don't know how to do it take a look at: How to make a photo collage on Instagram.
Enhance your images using apps like: Amazing Photo Editor or Fisheye Pro, Diptic (for collages)

Choose the best hastag or the most used ones trying to match them with the topic proposed by the image. I recommend you take advantage of this article: The best Instagram hashtags to get more likes.
Post quality content and publish photos 3-4 times a day using Schedugr.am.

Identify the best times and days to post using: Iconosquare, Union Metrics or Simply Measured.

Always post at the same time and on set days (I recommend from 14pm to 17pm).
Respond to comments on your photos from followers and always try to thank them when you receive compliments.
Commenting on the photos of other users will help you win new followers.
Follow recommended users. From Settings> Find and Invite Friends> Recommended Users.
Follow users who use the hashtag #followmeback and #followme.

Connect your Instagram account to other Social Networks, in this way you can publish your photos on Facebook, Twitter, Flickr and so on.

How to get likes on Instagram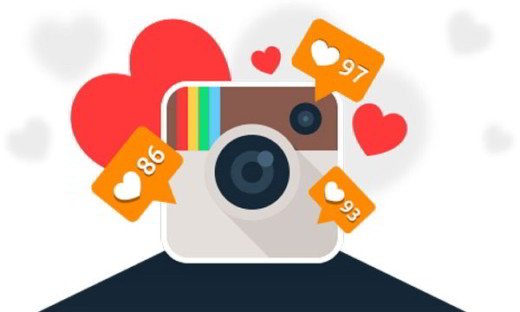 To increase likes on Instagram the best tips I can give you are those of
Create a compelling bio with a web address and keyword text that describes your profile.
Comment and like other users' photos.

Connect your Instagram account to Facebook, so that you can also reach your friends on the Zuckerberg social network.
Create contests with prizes up for grabs and ask for likes on the post to subscribe.
Like users who have the hashtag: #likeforlike. Rest assured they will reciprocate.

Create questions in the captions of your posts.
Promote your Instagram account on other social networks.
Promote your company using the Geotag and posting its location.
Also post pictures with faces and tag people.
Using hastags the right way.

Participate in the official challenges of Instagram or other communities.
Insert a well-made profile photo that will immortalize your face.
How to increase followers and likes on Instagram quickly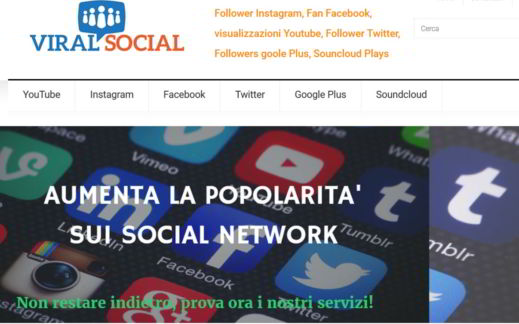 I know being able to become popular on Instagram takes commitment and effort, plus the lack of creativity and fierce competition could lead you to failure. However, there are some services such as Viralsocial.shop that can help you expand your circle of followers in a very short time.

The Viralsocial.shop team has developed a service of great importance that will not only help you increase your popularity but will follow you by offering you advice and suggestions. Let's see how it works.

On the official page of the site, by accessing, from the top menu, the section Instagram, Viralsocial.shop offers marketing campaigns for Instagram (also for Facebook, Twitter, Youtube, Google Plus) to be activated by spending a few euros, in some cases even at zero euros. Among the active campaigns we have:
Increase Instagram Followers Free - offers 100 followers for free in exchange you have to leave your Instagram URL.
Follower Instagram – at the starting price of € 3,90 (discounted) you can get packages from 100 to 500 thousand international followers.

Follower Instagram - at the starting price of 39,99 euros you can have a package of 50 followers. The other packages are 100, 200, 250 followers.
Like Instagram - at the starting price 2,20 euros (discounted) you can have a package from 100 to 500 thousand likes. You must also indicate the URL of the video or photo.

Instagram Views - at the starting price 2,20 euros (discounted) you can have a package from 100 to 500 thousand views. You must indicate the URL of the video.

Like Instagram subscription - at the starting price of € 49,90 you can take advantage of a subscription for like on your Instagram posts automatically for 30 days. The base price is for 80 likes for a maximum of 20 posts per day for 30 days. You can also add new followers to the package by paying a surplus.
The Viralsocial.shop service works 24 hours a day and 24 days a week for 7 days and will be activated approximately 7/30 hours after receiving the order initiation email. For orders by bank transfer or Postepay the activation will be longer.
Conclusions
Having a good follower base (at least 5 in Spain) and structuring your profile in a professional way, will allow you to make money with Instagram. For this reason, the ideal is to convert your Instagram profile from amateur to business. To do this, all you have to do is go to Settings of your account and press on Switch to a company profile, located at the section Account. Prize for your Continue per confermare l'operazione.
Once this conversion has been performed, you will be able to access insights data to check the number of times your profile is viewed, the degree of coverage of your posts, the increase in followers and analyze likes, comments and impressions.