How to hide the WhatsApp profile photo. A simple guide to protect your WhatsApp privacy with a little trick.
Showing your profile photo only to your WhatsApp contacts is important if you want to prevent strangers to whom you have given your phone number for housework, home deliveries and so on, from seeing information about your private life.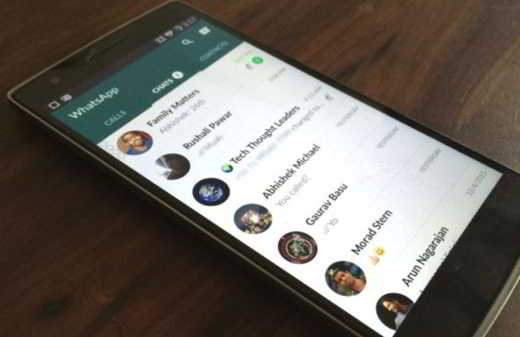 Here are a few simple steps to keep your WhatsApp profile photo hidden from all your contacts or just some contacts you have in your address book but with whom you do not want to share your photos for WhatsApp.
How to Hide WhatsApp Profile Photos from All Your Contacts
An easy way to hide your profile photo is to go Settings> Account> Privacy and click Profile picture then select the item Nobody.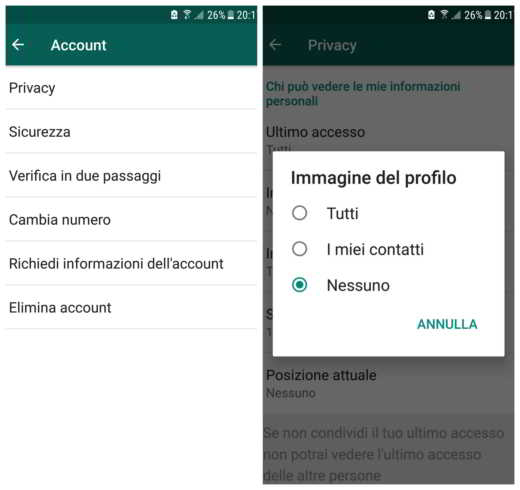 This way your profile photo will no longer appear and will not be viewable by your contacts.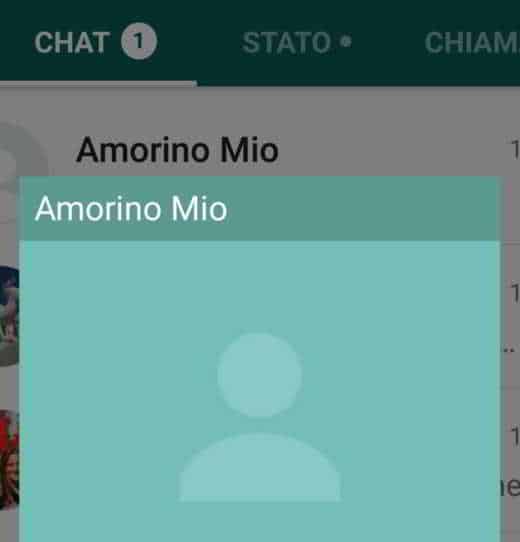 In case you have to think again, just select the item All.
How to Hide WhatsApp Profile Photos from a Specific Contact
The first step to hide your WhatsApp profile photo is to open the app and press on three dots top right.
Fai tap her Settings> Account> Privacy. Then stop on Profile picture e seleziona l'opzione My contacts.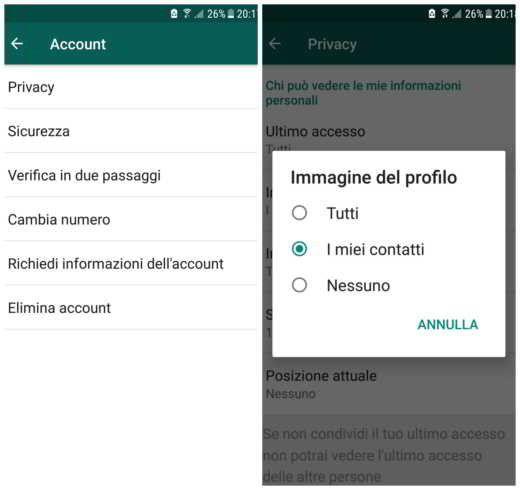 In this way your WhatsApp profile photo will not be visible to everyone, but only to your contacts.
At this point for hide WhatsApp profile photos from a specific contact, you have to go up Phone> Phonebook and select the contact you want to deny access to your profile photo. Press on it for a few seconds and then press on the item Delete, at the top right, to permanently delete it and to the message Delete the contact? press on Delete to confirm.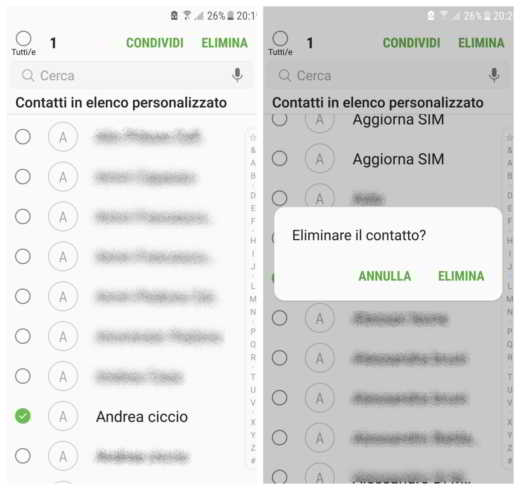 Remember to copy his phone number somewhere if you don't want to lose it.