If you are looking for the best techniques to know how to grow an instagram page, you've come to the place because this article will focus on all the tricks available.
At the end of last year, Instagram it confirmed itself as the second most used social network in Spain and fifth on a global scale, with more than 1 billion users, half of which active every day on the platform. Such a large data traffic further contributes to the consolidation of Instagram not only as a mere social app, but as a real platform in which to launch your image or your product using its features as a showcase in which to expose yourself and / or your brand. .
Therefore, it is only natural that you want to try to understand how you can increase your visibility. After all, with 10 thousand followers, Instagram is already starting to provide useful tools for affiliations and ads, such as the swipe up function, to insert links in your stories.
But let's see in detail all the useful elements on how to grow on Instagram.
Tricks to increase followers on Instagram (without using bots)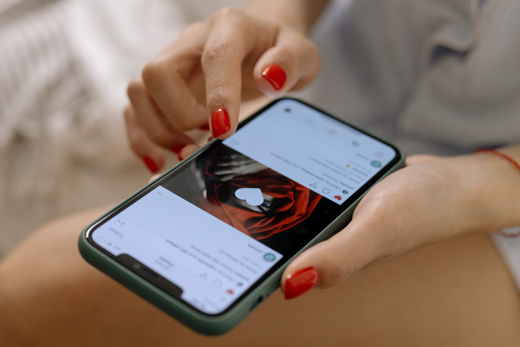 If you don't want to resort to faster but controversial methods like buying followers, real or bots, there are a number of tricks you can put into practice to increase your popularity. These are totally legal, even for the names in force on Instagram, and base their efficiency on the correct exploitation of the app's features.
The secret is consistency
Publish one or more content every day, which is interesting, well-edited, visually pleasing and captivating, in order to immediately attract the attention of your followers. A constantly updated page is a page that is worth following, that holds surprises every day and has something to offer.
Curate all your content
Based on the themes dear to you, and to which you have accustomed your users, publish posts and stories such as photographs, videos, or even direct with extreme attention to all the words used, the hashtag and the very way you place yourself and present yourself. While maintaining your naturalness, try to follow a script or a draft, a canvas, so as not to talk nonsense and express the concepts in a precise and timely manner. Be brief without getting boring. After all, the fame of the competitor TikTok is based precisely on the brevity of its contents, we see that it is a winning solution.
Use only the best and most popular hashtags
While remaining faithful to your favorite themes, make asurvey on current trends, or the hashtags that enjoy greater visibility. It is easy to understand what they are: many more posts are linked to them, and therefore they are updated practically every second. To learn more, read our guide on the best Instagram hashtags.
Also consider using online services to discover the hashtags of the moment such as: All-Hashtag and Top Hashtag. For mobile devices Android you can try HashTags for Instagram, while for iPhone: Top Tags.
Twinning and collabs
When you have a fairly loyal user group, even if not necessarily huge, consider the possibility of collaborate with another content creator. Like, comment and get noticed, then try to contact the person you noticed, who has similar themes to yours and similar or higher numbers, not so much that you are invisible, in his eyes, but enough to be treated as an equal. Collaborations in posts, stories or reels on IGTV are great ways to gain additional followers.
Organize giveaways
Another solution to be implemented if you have a small average user. There conducting a competition whose requirements are tagged post comments to people outside the page are a great way to get new followers. The people involved will view the post, follow to get your prize, and in turn will tag other friends and relatives to try their luck. This is a simple but effective method that creates a cordless telephone-like chain reaction. THE giveaway awards they don't have to be expensive things, they can be anything: from handmade products, with raw materials, even cheap ones, such as key rings or small fimo jewels, or even drawing commissions or whatever you can think of.
Read also: How to post videos on Instagram
Grow Instagram page from scratch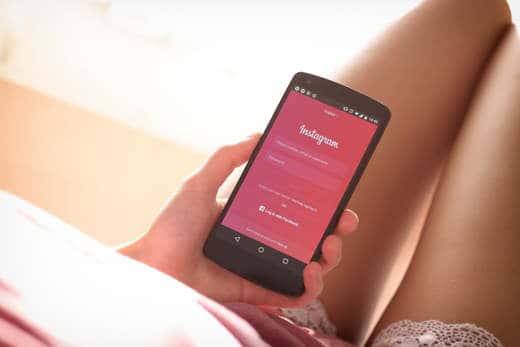 Of course, by now you will have noticed that the methods shown so far sometimes require at least a small nest egg of loyal followers. Well, how to grow an instagram page from 0? It is soon said.
In fact, what has been said about the quality and regularity of the content is always valid advice. To get attention in a newly created account, there are two main factors:
The quality of the contents and their overall aesthetic beauty.
Heavy use. tags and hashtags.
Especially in the beginning it is very important make the page immediately appealing and pleasing to the eye, publishing quality photographs, edited and curated not with the filters offered by Instagram but, when possible, with external tools such as Photoshop. Giving a theme and making your posts homogeneous, and beautiful to look at as a whole, will push users who will happen by chance on your profile to stay there to see everything and what you will publish in the future.
Huge skills in photo editing are not required to make a photo more beautiful to see. Alternatively, you can turn to someone else for help or tutorials. The solutions are many.
Read also: How to have a beautiful Instagram profile
Another way to increase traffic immediately from 0 to XNUMX is to tag other people. There are pages such as, for example, those of companies such as GoPro who scan the photos tagged under some of their specific hashtags and publish them on their pages with millions of followers. Visibility is immediate and you will immediately get positive user traffic. However, there is a need for consistency, investigation of hashtags, with careful use of the same and a bit of luck.
How to invite to follow an Instagram page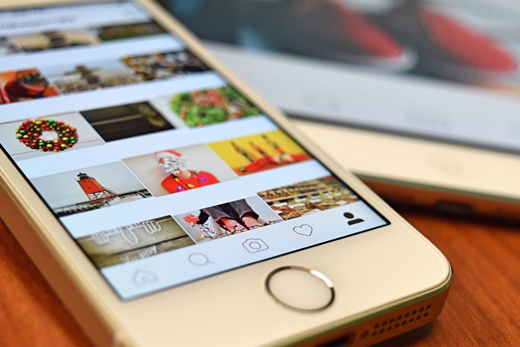 There are many ways to spam. Of course, not all of them are pleasant to receive, and if you abuse them you will have the opposite effect, but if you know how to make the most of them, they will certainly help you in your mission to grow the Instagram page.
One of the first methods is that of follow per follow, or exchanging likes and other feeds between your page and someone else's. It's an old, basic, but relatively effective way to invite someone to use your page. Other methods are based on the aforementioned quality of your content, and on the organization of giveaways that push users to tag more and more people and follow you in order to have a better chance of winning what you offer.
These are all effective ways to snatch followers around. Be active, look around, like, comment, participate in discussions: attend the platform.
Read also: Instagram problem we limit the frequency
Buy Instagram followers
There are infinite sites to be able to buy followers and other services for Instagram. It is possible, with the payment of variable fees depending on the site you are addressing, to buy followers, as well as likes, or even comments.
If you want to go to the savings, you can directly get the page stolen, or get a large amount of likes from non-human accounts, in a very short time. Paying usually higher amounts you can rely on more serious sites that promise human followers. It all depends on your needs and your budget.
Keep in mind, however, that Instagram does not approve of this type of solution, and that if the site you rely on is not the best (especially the use of bots), they could cancel your followers or take more or less measures against of your account, from shadow ban to suspension. So use them at your own risk. To learn more about this issue, read our guide carefully: How to increase followers on Instagram for free.
App to increase followers on Instagram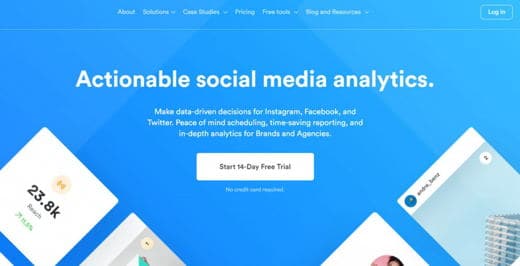 The apps to increase followers on Instagram are many and many of these are actually effective. Among the 4 best are:
Inflact, which bases its operation on a bot that displays stories, puts and removes likes and follows to get you noticed and get new followers.
Iconosquare, this online service, which also works for Android and iOS, performs three important functions for your Instagram profile, namely the formulation of analytics on your users, publishing and monitoring, through which you can increase your visibility.
Crowdfire, another management tool of your page, helps to curate your contents to make them more attractive and captivating.
AiGrow.me, it is an app that employs the use of innovative artificial intelligence technology to analyze your content and your users, in order to find other accounts that may be interested in what you publish, interacting with them and helping you in management. In this way you can reach new people and get noticed by considerably increasing your average user base.
Read also: How to increase real followers on Instagram