Has anyone shared a post or video from your Facebook profile? Have you noticed that you have suffered a hacker attack and are no longer able to access your Facebook account? Well, actually bad, in this guide I want you to learn to understand how to find out who hacked a Facebook account in a few simple steps.
All you need to do to find out who hacked a Facebook account is to continue reading while making yourself comfortable, because I am sure that at the end of the reading I will have clarified your ideas and you will know how to behave in situations like these. But let's move on to the facts and see how to get out of all this.
When such a situation occurs, it is important to be able to find out first of all if your account has been hacked and then if someone is logged in and who did it. But how is it done? Simple, just take advantage of a special Facebook function that can be reached directly in the Zuckerberg social network settings.
READ ALSO: How to find out if your smartphone has been hacked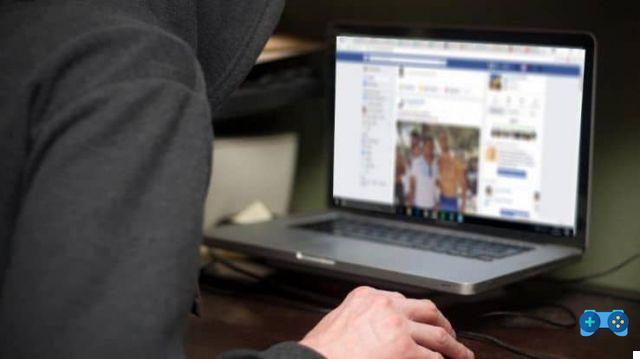 Click on the small arrow at the top of the blue bar of Facebook and choose Settings from the menu that appears. Then click on Protection and access and see the list of devices from which your account was logged in, the place, date and time.
If you find suspicious access, just click on the button with the three dots and select Is not you? or Logout and follow the onscreen instructions.
If you are unable to access your Facebook account because your password has been changed, you can:
Reset it by clicking on the link You no longer remember how to log into your account then enter your email or phone number.
Consult the Facebook Help Center for login problems.