Mobipocket Creator is a software that will convert your texts to eBook in order to view them on a player such as the Kindle, also adding cover e index.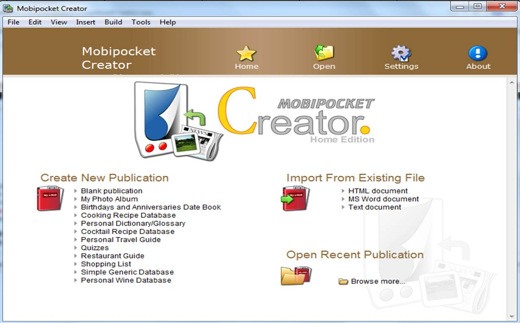 After downloading the version for Windows 7, 8, Vista, XP, run the installation (you will have the possibility to choose the basic or advanced mode) and at the end start the program by clicking on the Monipocket Creator icon.
The documents you can convert are:
Text Document
HTML document
Adobe PDF
Documento in Word
How to convert text documents to eBooks
To import a Word document, select the item on the right MS Work document.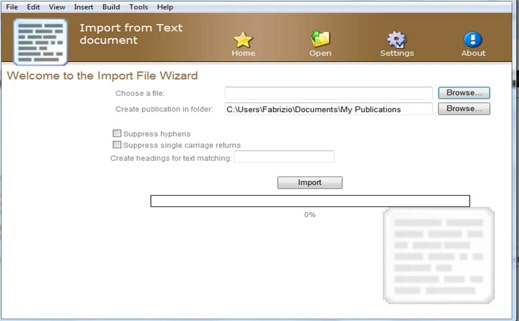 Then click on KATEGORIEN to select the file and up Import to acquire it (Attention because Mobipocket Creator does not manage the format DOCX, you will need to save your files in the old format DOC).
Once the main file has been imported, you will see the publishing options and can refine your eBook by adding a cover or table of contents image. Click on Cover Image or on Add a cover image, then select the appropriate file and confirm by clicking on Update.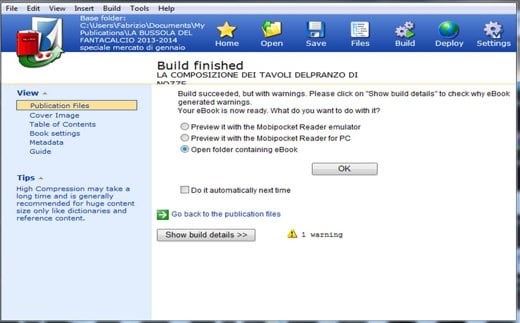 Once you have entered all the details, click on the icon at the top Build. You can choose the compression level and, if necessary, protect your file with a password.
The transformation is complete. By selecting the option Open folder containing eBook clicking on your OK you will be sent to the folder that contains all the files to be copied to your Kindle.
In addition to opening the folder containing the eBook, you can:
use the Mobipocket Reader emulator to preview the result obtained on a mobile device
use the Mobipocket Reader PC to preview the result on the PC.