If your child spends hours and hours on Facebook and you don't know how to measure the time spent, I recommend that you read this guide thoroughly because you will discover how to control Facebook usage time and limit its use using a feature of Mark Zuckerberg's famous social network.
Posting to friends, sending photos, messages and stories has now become a real craze among young people. This involves considerable distractions with consequent neglect of the studies.
Here is Facebook trying to meet parents, how? By inserting a special counter that allows you to set a time limit for staying on the social network. Once the timer has expired, you will be notified with a simple reminder which, however, will not block the Facebook app.
Read also: How to spy on a cell phone for Parental Control purposes
How to check Facebook usage time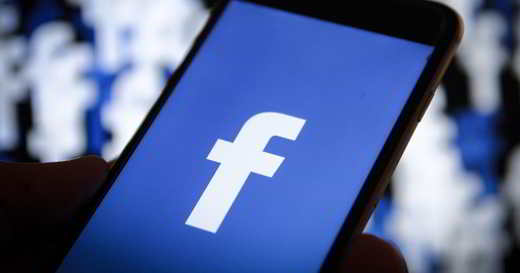 The integrated Facebook function does nothing but count the time on the app and the iterations (likes, comments, shares, etc.), carried out in the last 7 days. Accesses from computers or third-party apps (for example Facebook Lite) remain out of the count.
To check Facebook and limit the time spent on the social app, you need to:
Start Facebook on your Android or iOS mobile device.
Press on menu at the top right, icon with three horizontal lines, and select Settings and privacy.
Select the item Time spent on Facebook.
Here you will find the time spent in the app per day with a graph to measure the weekly trend of the hours or minutes spent on the Facebook social network.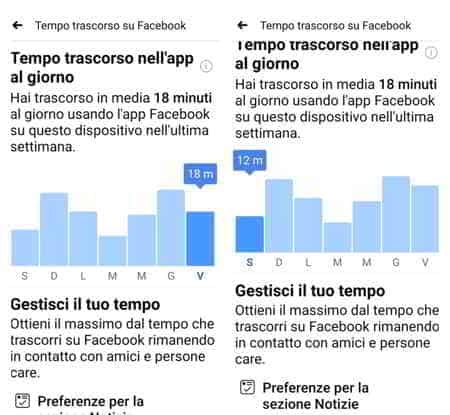 Pressing on any of the days of the week you will see the detail of the time spent with the relative weekly average.
To set a reminder, in the section Manage your time, you have to press on Set a daily hourly reminder. Here you can set hours and minutes to receive a reminder when you have used Facebook for the time you choose.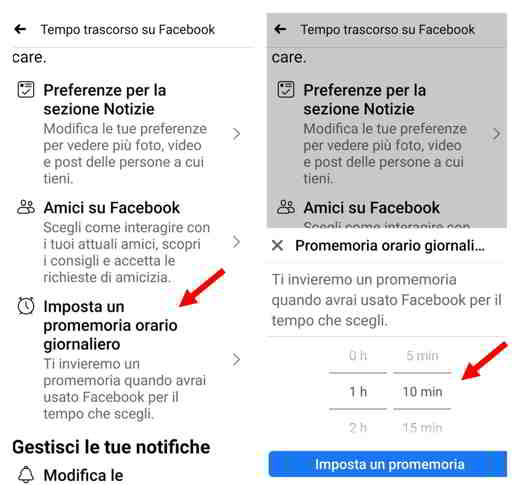 After entering the hours and minutes, press the button Set a reminder. Once the set time has passed, Facebook will notify you with a notification to remind you the hours or minutes set have elapsed. In that case you can edit the reminder or confirm by pressing OK.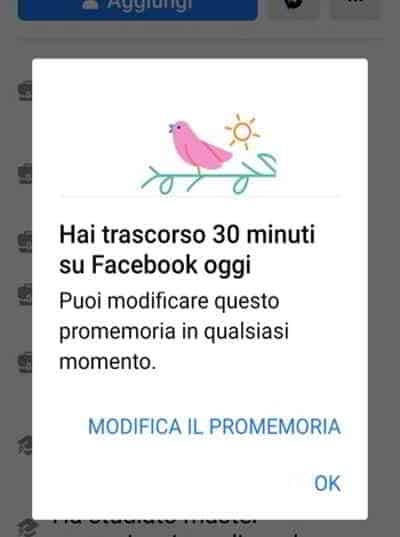 To dismiss the reminder, just go back to the app menu and select Settings and privacy> Time spent on Facebook and in the section Manage your time, click on Set a daily hourly reminder and in the next screen, press the button Delete the reminder.
As you can see this is not a block but a useful notification for check Facebook usage time.
How to restrict the use of Facebook with Family Link
Another way to check Facebook is through the Family Link app.
Family Link by Google is an app for Android or iPhone mobile devices, which among the many features also allows you to check the usage time of your child's mobile and block it remotely.
After you have downloaded and installed it, you must first of all create a Google account (if you don't already have one available) for your child. This way you can approve or block the apps your child downloads, lock the mobile device remotely and keep track of how long they use their favorite apps by setting daily limits.
With Family Link you can temporarily block your child's phone at different times of the day. For example, if it's time for homework, sleep or study or eat, you can immediately lock your mobile device.
To limit the use of Facebook, Instagram or TikTok with Family Link, you need to download the companion app for teenagers or children to be installed on your child's mobile device. Then go to the parent Family Link and follow these steps:
Apri l'app Family Link.
Select your child's name (the Google account created earlier).
Press on Set limits, in the tab Activities today.
Near the name of the Facebook app, presses the hourglass icon.
Press on limit imposed by selecting hours and minutes and then press on Tax.
Alternative a Family Link
Le alternative a Google Family Link per check Facebook usage time I'm:
Qustodio: app available for both iPhone that for Android, allows you to monitor calls, SMS, keeping the phone under control and identify its geographical position in real time. It is available in a free and paid version. In the latter case, you can also check social activities and even block phone calls.
Mobile Fence: only available for Android, this app allows you to set a maximum usage time for your mobile phone and block unsuitable sites, apps and videos. It also sends useful notifications to monitor what the child is doing.
Parental Children's Area: just for Android, allows you to fully control your children's phone. In addition to the free version, you can buy the premium one to set a timer and limit the daily use of the phone.
Screen Time: is an app available, for Android e iOS, both in the free version for checking the time spent by your child on the smartphone, and in the paid Premium version to receive notifications and daily reports and block apps.
However, I invite you to read these very interesting articles in depth:
Best apps to monitor children cell phones
How to protect children from the Internet