Are you trying to share a PDF document but the file is too big to attach? The document contains too many images and you don't know how to compress a PDF? Luckily there are several sites that allow you to compress easily i PDF without installing anything on your PC and without having to purchase commercial software such as Adobe Acrobat.
Among them one of the best service for compress a PDF online è SmallPDF. It is a very easy service to use both because its interface supports several languages, including Spanish, and because all you have to do is drag the PDF file into the browser window and wait a few seconds for the compression to complete. The PDF compression takes place on the cloud and therefore the resources of your computer are not used.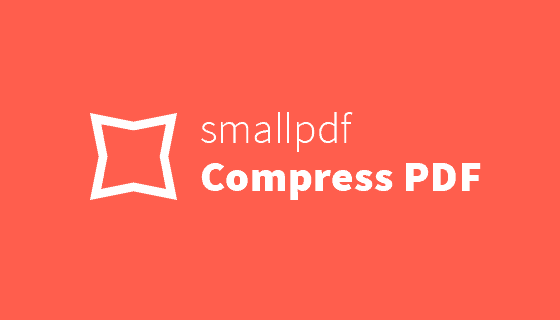 PDF scans are reduced to the resolution of 144dpi, which is the perfect quality for sending with e-mails and uploading to the Internet. In a few seconds you can reduce the PDF size to 50%.
SmallPDF is not limited to just compress a PDF, but it offers a set of complete tools for managing PDFs and there are about 13 web applications available: unlock password in PDFs, convert Jpeg images to PDF and vice versa, convert Word files, Excel e Power Point in PDF and viceversa, merge one or more files rearranging or deleting individual pages, split the PDF selecting and extracting pages to save them in a new document or send a PDF document (Send Letter) in any location in the world. In the latter case, simply upload the file, enter the address to which it must be sent and pay by credit card (about 2/3 euros).
How to compress a PDF file online
Go to the official page of SmallPDF and from the available languages ​​choose Spanish, selectable in the upper right corner. Then click on Compress PDF, to go to the compression tool.
Choose the PDF file to compress e drag it to the window inside the center box.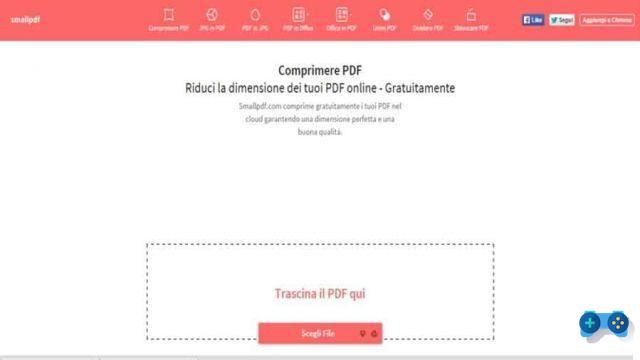 The waiting time depends on the size of the file to be uploaded. Wait for the progressive loading to complete without closing the browser or activating other site functions.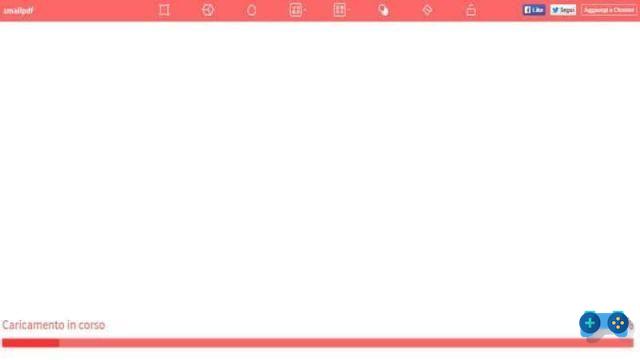 When the operation is finished, the service will notify you with a window in which the new file size will be reported. Just click Download the file.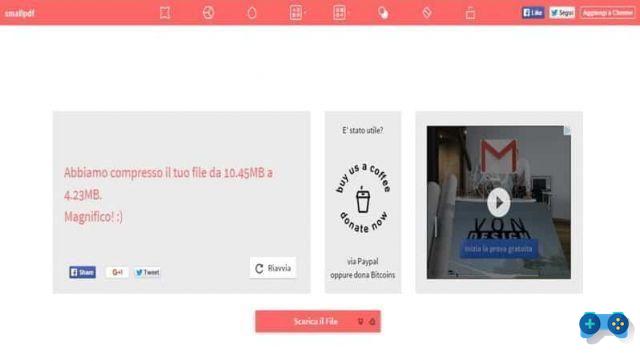 The compression level is incredible, especially for PDFs with many images.
In case of problems it is possible, by scrolling the page, to go to the bottom and consult the item Quick.
As mentioned, SmallPDF is a service based on cloud technology, so everything takes place online. However, there are also other programs with more traditional tools such as Free PDF Compressor.

Free PDF Compressor can be downloaded for free at: Freepdfcompressor.com.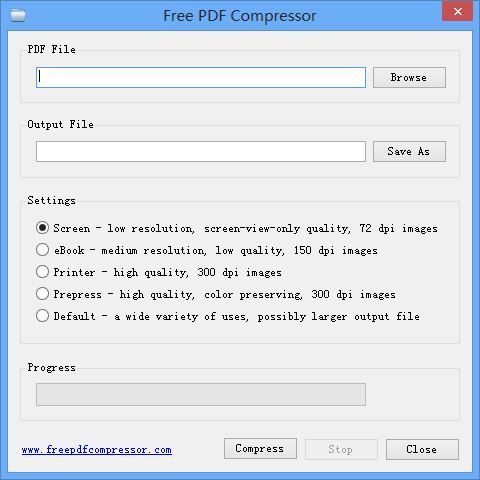 After installing it, all you have to do is start it and select an existing PDF file and press the "Compress" button. A compressed PDF file will be created, page by page, and a progress bar will show the progress of the entire compression process
Free PDF Compressor it is completely free and is very effective for those PDF documents that contain a lot of images.
The software supports five types of compression:
Screen: low resolution, 72 dpi images
eBook: medium resolution, 150 dpi images
Printer: High quality images at 300 dpi
PrePress: High quality images at 300 dpi
Default: great variety of use and heavier output file.
Through setting Screen it is possible to obtain a smaller output file even if our advice is to try the different solutions according to your needs.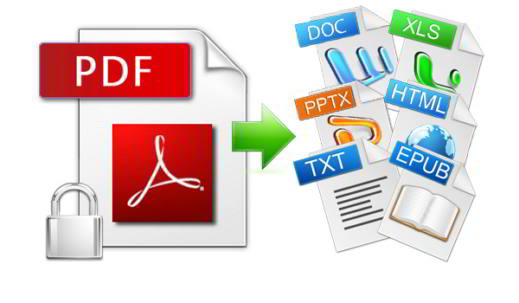 Best sites to convert PDF to Word online