Today we will show you how to check the speed of yours ADSL line given that the various Providers praise and advertise connections that are often far from the actual and guaranteed ones.
Go on www.sostariffe.com/adsl/test-velocita and on the page that opens, the service will immediately detect your telephone operator (you can still change it by clicking on Select another operator).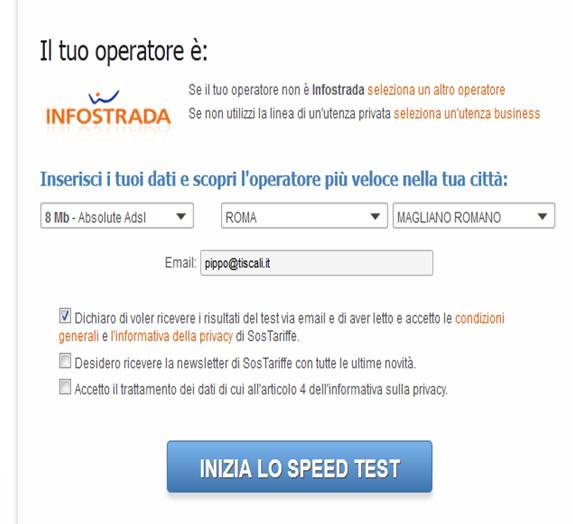 Immediately after you can select the "Rate type", The"Province", The"City of residence"And if you want you can enter your Email address (so that you can also receive the test carried out via email), tick the first option of the three (the one in which you accept the Terms and Conditions andprivacy policy) and finally click on the "The Speed ​​Test begins".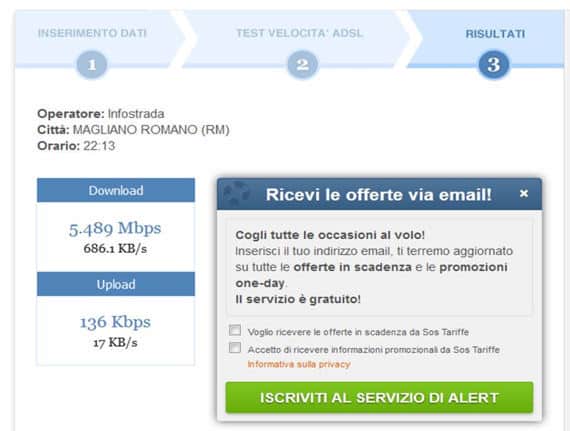 In seconds you will have the Download Speed e Upload Effective speed of your ADSL line. In addition, the service offers the possibility of comparing your offer with that of other operators taking into account the municipality you selected at the time of the test and, by subscribing to the alert service, it will keep you informed of new offers expiring and on one-day promotions.