Best free speed cameras app for Android and iPhone. Let's find out in this guide how to avoid fines, traffic jams thanks to the mobile phone and the collaboration of other drivers.
Have you got yet another speeding ticket and are you really angry? In addition, have you also been deprived of points on your driving license? Calm down, I will try to show you how to prevent all this by revealing the app that, in addition to road navigation, provides suggestions from those who use it.
I'm talking about social traffic maps that, thanks to taxi drivers, commuters, truck drivers, offer information on traffic, queues and any speed detectors on the roads. The infamous speed cameras.
Free speed cameras for Android and iPhone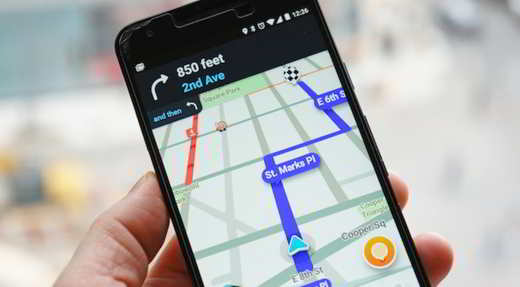 The most successful app is definitely Waze, developed in Israel and bought by Google in 2013.
The app is used by 100 million people in 185 countries around the world and is supported by approx 420 thousand volunteers that daily report any type of report in real time.
Using Waze you can get real-time information on traffic, on any blocks or queues and above all on the presence of Speed ​​Cameras. The only limit is the obligation to have an active Internet connection. This could be a problem if you are in areas where the 3G / 4G connection is poor.
However, the advantages of using Waze are noteworthy:
Low consumption thanks to data compression and optimization systems (average consumption is 1 megabyte of data per hour).
Connection with the Spotify platform.
Connection with Android Car, which avoids distractions thanks to voice commands and graphics with large buttons.
Display on the map of active users in your area with the possibility of chatting with them
Reporting of an event to give information.
How Waze Works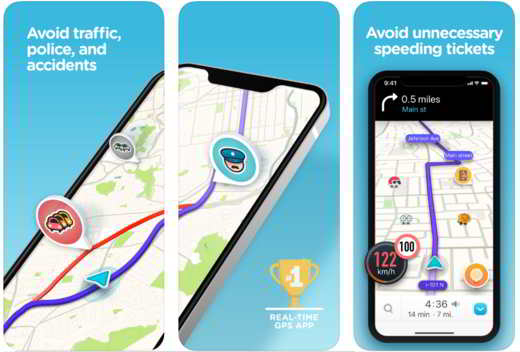 How is Waze used? After installing Waze, from Play Store or App Store, you will need to first build yourself a Waze profile setting the name that other users will see and all the information regarding the vehicle you drive and the type of fuel. If you prefer, you can also exclude any types of roads (such as toll roads or dirt roads).
Once the download is complete, start Waze, accept the terms of use and press the Accept button. Create your account by logging into Waze with your Facebook credentials or sign up with your phone number. Confirm your identity with the confirmation code you will receive via SMS and create a new Waze account by entering name, last name e photo in the indicated fields of the form.
You can also connect via Facebook and interact with your contacts they use Waze and view its location on the map. In addition to home and office destinations, you can also enter your favorite ones, including any ZTL permits, so that the navigator can guide you even in restricted traffic areas.
Once your profile is created, choose the nickname that you can use on Waze and press Next to start using the app.
If you want to set a new destination with Waze, that's all you need press on the magnifying glass to display the search bar, the list of favorite destinations and various frequently used symbols, such as the pharmacy, bar, parking, petrol station and so on.
If you then linked the app to your contacts address book, just choose one to set it as a destination. Please note that Waze automatically calculates the fastest route to reach destinations, based not only on the distance and estimated time but also on user reports on traffic, accidents, detours, etc.
If you want to use Waze while you are driving, you can activate the voice commands by tapping on theghost car icon and immediately after selecting the voice for voice commands. The latter require a tap on the screen to be activated.
The app is able to recognize the most complex commands using Google's servers for voice recognition.
Since Waze also evaluates the fairness and reputation of those who use it, every time you report an accident or a queue, it will not be communicated immediately, at least until it is confirmed by another person. Once you have consolidated your reputation through a score that the app attributes based on previous reports and you have traveled kilometers. Your score is verifiable in the section My Waze, which contains the points and the possibility to make any changes related to the personal profile.
Reports can also be made for any errors in the maps. In addition to reporting the change in traffic, you can also attach a photograph.
To view or send the reports of the wazer you have to press onorange indicator, at the bottom right, here you will find the complete list of items:
Traffic with which you can report the traffic status in the area where you are.
Police with which you can report the presence of police cars.
Accident with which you can report the presence of an accident.
Danger with which you can signal the presence of various dangers along the road.
Prices with which you can share gas station prices with other Waze users.
Map chat with which you can share a message with other wazers.
Map errors with which you can report errors in Waze maps.
Location with which you can report a certain place.
Waze SOS with which you can request assistance from your friends.
Speed ​​Cameras with which you can report the presence of a speed camera.
Closure with which you can warn other users about the closure of a road.
Debug with which you can send a log with usage information.

Alternative a Waze
Among the best apps free speed cameras for android and iPhone and which constitute a valid alternative to Waze, should be mentioned TomTom Speed ​​Cameras and Fixed and Mobile Speed ​​Cameras.
TomTom Speed ​​Cameras
With the advent of Google and mobile phones, many have abandoned the navigators TomTom, which in the past occupied a good chunk of the automotive navigation hardware market.
TomTom Speed ​​Cameras, available on the Play Store, is a reliable and useful app that not only warns of the presence of fixed speed cameras but also of mobile ones, thanks to reports from a community of professional users that has still remained loyal to the brand today.
The app then reports the highways where the system is active Tutor control indicating the overall average speed, in order to understand if you are within the permitted limits.
Other elements in its favor are the essential graphics and the possibility of connecting it to the Bluetooth to automatically search for speed cameras and warn you when you are nearby. In the latter case, you can set the maximum time within which to be warned before encountering a speed camera.
Fixed and mobile speed cameras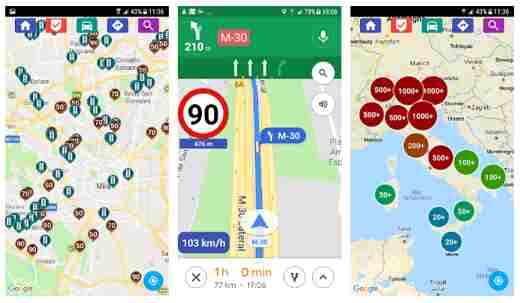 Fixed and mobile speed cameras, available on the Play Store and App Store, is the Europe's leading social app which allows you to be warned of the presence of a speed camera in 30 countries. The app is not limited to reporting the presence of fixed speed cameras in the main European countries (Argentina, Brazil, USA, etc.), but it also allows you to be notified if a user reports a mobile speed camera.
In fact, each registered person can send a notification of the presence of a mobile camera and at the same time confirm or on the contrary verify its presence directly from the app by tapping on the thumb up or down icon.
You can also report the presence of a car accident with relative traffic block. There map integrated the app also includes impianti traffic lights with surveillance and signals the presence of a camera with audio notification at a distance ranging from 100 to 500 meters. Always in the app you can be warned if you are going too fast.
Other useful articles