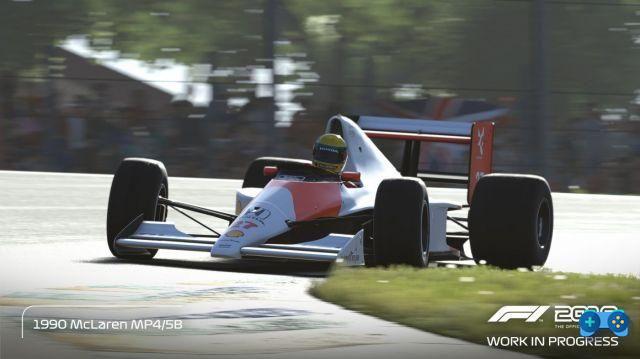 It will be possible to play as Ayrton Senna and Alain Prost!
Codemasters announced the Legends Edition di F1 2019, which will allow players to take on the role of two legendary pilots: Ayrton Senna e Alain Prost, to make us relive one of the most beautiful and characteristic rivalries that Formula 1 has ever known.
For those who pre-order the game in the Legends Edition version, in addition to having the two champions on the cover, they will be able to drive the McLaren MP4 / 5B from 1990 e the Ferrari F1-90.
"Fans can see from the new cover design that F1® 2019 has a strong focus on rivalry, just like real sport itself. For this, we are absolutely delighted to have revived F1®'s greatest rivalry between Ayrton Senna and Alain Prost, "said Paul Jeal, F1® Franchise Director of Codemasters. "Their rivalry started right in the 1984 season and reached one of the most dramatic summits ever of the first lap of the Japanese Grand Prix during the 1990 season. It's a rivalry that has gone beyond sport and is considered the greatest of all time by F1® fans. We know that our community will love that the two legends of this sport have finally been immortalized together in our game. "
"We are extremely happy to bring the FIA ​​Formula 2 Championship into the franchise. It has always been one of the most requested features by our community and comes at a perfect time with the top three drivers of 2018, George Russell, Lando Norris and Alexander Albon heading into F1® for this season. We can't wait to reveal more details on how this is integrated into career mode in the coming weeks. "
We remind you that the game will be available for purchase starting from 25 June 2019 on PS4, Xbox One and PC.