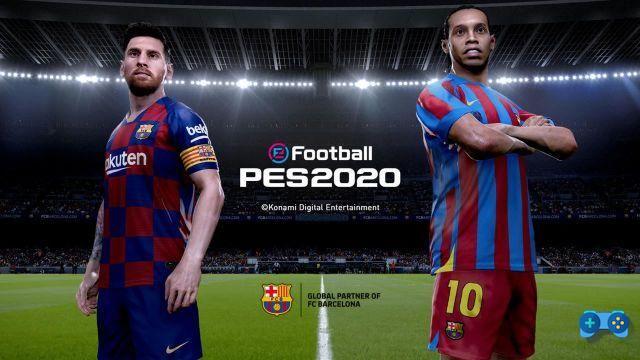 Before starting to tell you about PES 2020, a necessary clarification, the game was purchased personally by the writer. Therefore, the review aims to be as objective as possible.
Version tested: PlayStation 4 Pro
After the good PES 2019, Konami returns with the new chapter of the famous football iteration: eFootball PES 2020. I got to try the game during Gamescom 2019 and to be honest he hadn't quite convinced me. Maybe it was a demo build, maybe because of the noise and confusion of those days, but in my head, there was some little doubt about the game formula proposed by the developer.
The sensations offered by the full version were (fortunately) very different from those experienced during the demo in Teutonic land. Starting from menu (to which I had not given much weight in the test), this time revised and made more suitable for modern times (even if still at times clumsy and labyrinthine), passing through the gameplay and to one of the modalities that I have loved the most over the years, the Master League. The developer has concentrated several resources to make the "managerial" mode as realistic as possible. Here, we find the first significant addition, the dynamic scenes that basically allow you to experience a precise moment in your coaching career, a choice of formation, an important match, a new purchase. They are void of audio, but they offer a nice extra touch and the added substance that such a mode needs.
By adding these videos, however, the ability to customize your manager has been removed. Now, we can select football legends like Diego Armando Maradona, Lothar Matthäus or Johan Cruyff. That said, the Master League mode is well laid out and lets you play. We have many options for customization, including the possibility to set the initial transfer budget at different levels. Transfer fees also seem much more realistic than in the past. However, the CPU still makes worrying decisions during the transfer window, at least partially hindering market operations. Furthermore, it is not so rare to see very imaginative transfers, such as Robben at the end of his career who moves to Barcelona, ​​or Gabriel Jesus who is bought by Roma, yes, you read that right, right by Roma. There is a lot of information available to us in the Master League. However, finding it can be difficult. Once you have the right familiarity, between budgets, observers, transfers in and out, you will have every means necessary to build a winning team.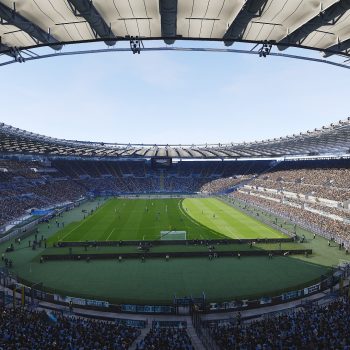 The other main modality offered by the package is that myClub, which is Konami's version to counter EA Sports' FIFA Ultimate Team. Here, we'll open card packs to try and get the best players currently out there and some iconic legends. PES myClub offers more possibilities to build a great squad than FIFA, but with a skimpy content offering. We also had a big problem with not being able to find a competitive match in a reasonable amount of time. During the game, we have been waiting for a pairing for quite some time, which was probably due to the fact that PES 2020 does not have dedicated servers. Everything else is pretty much the same. Become a Myth allows you to create a character and turn him into a soccer star. It is a basic career mode and the most exciting thing it offers is that the character creator is a lot of fun and curated. The new Matchday mode sounds fun, but again, at least in the first few days after launch, we struggled to find an online match. Now the situation seems to have been resolved, except for some slight uncertainties.
licensing
Of course, we cannot fail to mention the eternal battle over licenses between PES and FIFA. If you are looking for the game with the most leagues and players, FIFA is the best choice to date. However, PES allows you to modify almost everything and some intrepid players have created options files that allow you to import uniforms, logos and so on into PES 2020. Is it a perfect solution? Absolutely not, but it is certainly the right compromise that allows you to play with Juventus (completely fired in PES 2020) rather than with Piemonte Calcio. We remind you that the changes only work offline.
gameplay
This season, Konami has added several tools that we will need to incorporate into our skillset. The first is the new dynamic dribbling that the team implemented with the help of Andres Iniesta. Even for mere mortals, dynamic dribbling is the most effective solution in creating the space necessary to go and kick or to make a calibrated pass. PES 2020 realistically represents the mistakes of the players with the aim of creating more opportunities to take advantage of the opponent's distractions. A new series of touch and stop techniques have also been added, to control the ball according to our style of play. Now, each player will control the ball in a specific way that will also adapt to the precise game situation. Another welcome addition is the accuracy of context-sensitive football on shots and passes. It is really useful when we are in a counterattack situation and we want to put our player behind the opponent's defense.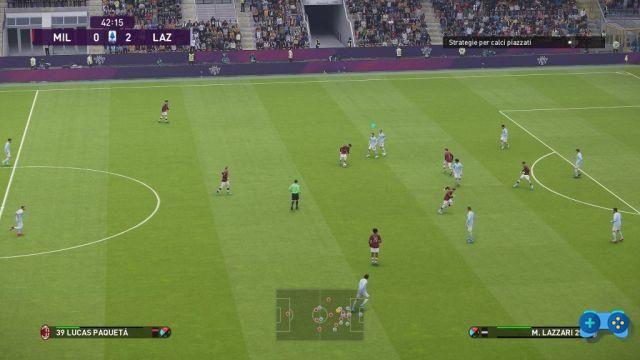 If we can time correctly when to pass the ball, we will find ourselves in a 1v1 against the goalkeeper. These situations don't happen often, but if done well, they are very effective. PES 2020 also forces us to be more aware of using the shutter button. Instead of hammering and pressing it constantly, it will be necessary to dose it in the best way and use it only when we need it. The vastly improved ball physics complements all of these gameplay additions and tweaks to create a total package. The ball does not feel magnetized at the feet of the players. This means that a missed pass will result in a 50/50 chance which could lead to physical contact between us and the defender or possible attacker if we are in the opposite situation.
Also, if the body posture is incorrect, the ball will not magically go to the correct player. Indeed, we could see blunders or direct balls in the stands. PES 2020 requires some practice before being mastered, but it must be admitted that whoever decides to buy it will experience the most rewarding football there is. That said, as near-perfect as the play on the pitch may be, it can sometimes feel unrealistic. Since the ball is not magnetized at the feet of a player, it has happened quite often that the defenders controlled by the CPU, let themselves be passed without major problems, or avoided fighting us. This happened at both the lower and higher levels. It's something really weird.
Unfortunately, the "Stranger Things" with PES 2020 do not stop there. This chapter has maybe the worst referees ever. With very evident fouls, bizarre situations are contrasted in which perhaps there was not such an evident touch and the referee instead whistles and waves the yellow card in our face. As if that weren't enough, this translates into another frustrating situation, namely set pieces. Every kick, even from thirty meters or more, is thrown towards the goal with surgical precision. Whether the football player is called Messi or perhaps has a semi-unknown name, the free-kick goal is an almost absolute certainty. It's so inconsistent as a thing that it hurts the developer much sought after realism, which negatively tarnishes the overall experience.
Graphics
Konami has paid particular attention to the 3D Scan. The level of detail achieved is nothing short of phenomenal. Tattoos, hairstyle, move set, have been faithfully reproduced. Obviously we are referring to the most famous players. As for the stadiums, Allianz Stadium and Old Trafford, they have been completely scanned, thanks to an excellent job done by the Japanese developer. All this is accompanied by the real flagship that has now distinguished the production for several years, namely the Fox engine. The graphic engine manages to better manage the light and shadow system, offering a remarkable level of detail.
Definitely
PES 2020 is a strange case. On the one hand, it takes everything you don't like about FIFA and improves it. The product on the field (waiting for FIFA 20 which will be published in a few days) is very good and in some respects it appears to be ahead of its counterpart EA Sports. On the other hand, everything FIFA does well with PES struggles. FIFA's menus are clear and easy to use. PES menus are clunky and somewhat labyrinthine. Ultimate Team is a playable mode both online and offline. MyClub is fine, but offline offers are basically non-existent. The cards weren't even updated at launch. Players had to wait days to get fully updated listings for a newly released game. All in all, net of the usual flaws in terms of licenses, some amnesia in terms of gameplay, PES 2020 is a good football video game. However, we can understand why many prefer the simplicity of FIFA and the immediacy offered by the EA Sports title. PES 2020, requires dedication and practice, otherwise it will not be possible to master all the mechanics offered by the latest sporting iteration from Konami. If you are willing to waste some time practicing, PES 2020 is the football game for you.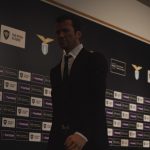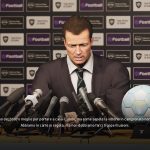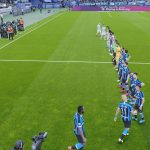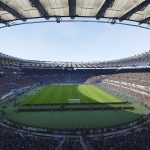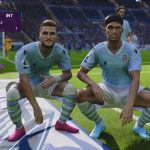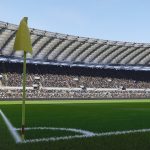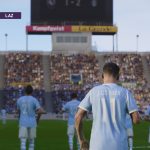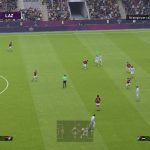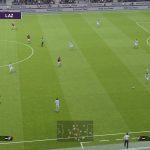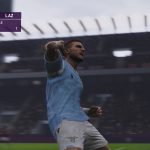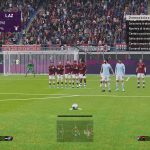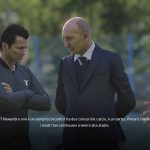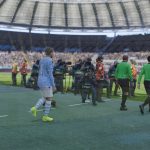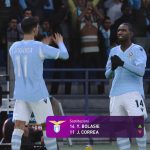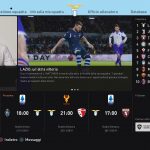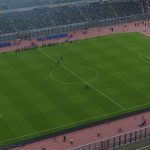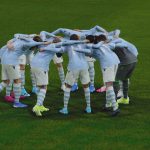 eFootball PES 2020
Buy on Amazon.com
Available on PS4, XBOX One, PC
For
- Improved gameplay
- Graphically always at the top
- Master League at the top
- Dynamic dribbling allows you to create unique opportunities ...
Cons
- ... as long as you practice to govern it better
- Defense not always flawless
- Worsened referees
- Few officially licensed leagues
Summary
All in all, net of the usual flaws in terms of licenses, some amnesia in terms of gameplay, PES 2020 is an excellent football video game. However, we can understand why many prefer the simplicity of FIFA and the immediacy offered by the EA Sports title. PES 2020, requires dedication and practice, otherwise it will not be possible to master all the mechanics offered by the latest sporting iteration from Konami. If you are willing to waste some time practicing, PES 2020 is the football game for you.
gameplay
Graphics
Sonoro
Longevity
Final judgement