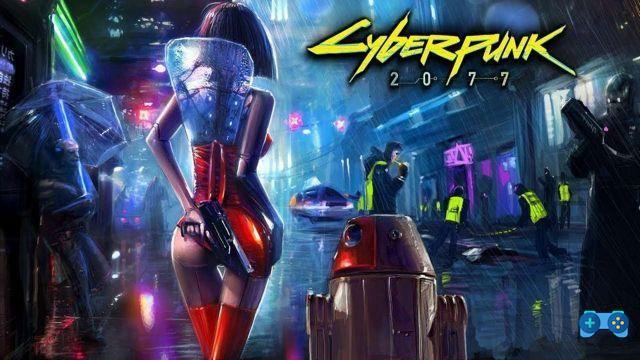 ATTENTION: This guide has been updated and improved. The most complete and exhaustive version, you can find it here: Cyberpunk 2077 - Guide: how to improve fps on PC
The launch of cyberpunk 2077 It was a great success for CD Projekt, with over 8 million copies sold prior to release. For gamers, however, the game's launch was a disaster. From persistent bugs to horrible performance, Cyberpunk 2077 is plagued with serious problems. However, Cyberpunk 2077's poor optimization and slow performance can be bypassed without particularly sacrificing graphics by disabling some key settings.
This guide will show you how to increase the framerate in Cyberpunk 2077.
Update your drivers
The most important step you can take towards a higher framerate is to download and install the latest drivers. The latest published Nvidia drivers are included in the release 460.79. For AMD Radeon GPUs, you will need the version drivers 20.12.1.
Install the game on an SSD
Cyberpunk 2077 hates hard drives, as using one will undoubtedly give you more pop-ins than general textures and bugs. Your best bet is to transfer Cyberpunk 2077 to an SSD if you run into any major problems. This will also greatly increase loading times.
Settings to change
These settings have a huge impact on FPS but don't affect quality as much as you might think. Lowering them has negligible impact on the quality of the graphics, but significantly increases the framerate.
NPC density
If you have an older CPU, this setting will definitely have a positive impact on FPS. Consider changing the NPC density to medium or low.
Cascading shadow resolution
This setting has the greatest impact on the framerate than any other on this list. You can reduce this setting to improve performance at the cost of lower quality shadows.
Reflections on the screen space
Lower this value if you are not interested in a decrease in surface reflections.
Volumetric clouds and fog
These settings while apparently seem to only affect the rendering of clouds and fog in the game still test the graphics card more than you would imagine. Reduce the relevant settings for further benefit.
Settings to be disabled
All these settings work together. For most users, turning them off will provide them with a better experience.
Film grain
Motion blur
Shallow depth of field
Chromatic aberrations
Reference points
On a GeForce GTX 1660 Ti, lowering and disabling the aforementioned settings had a major impact on the average framerate.
At the default medium settings, the game ran at around average 35-40 FPS.
On Soultricks.com you will find many others guide to Cyberpunk 2077, such as these for example:
The guide
Tips for getting started;
Where to find the legendary weapons, armor and cyberware;
How to set up Spanish dub on Steam
The lore and the protagonists
The history of the factions;
The Collapse and the Fourth Corporate War - Lore Special;
Postwar and Reunification - Special Lore;
Unification War, Metal Wars and Modern Threats - Special Lore;
Michiko Arasaka - The Protagonists of Cyberpunk 2077;
Morgan Blackhand - Protagonists of Cyberpunk 2077;
Johnny Silverhand - Protagonists of Cyberpunk 2077;
Adam Smasher - Protagonists of Cyberpunk 2077;
Alt Cunningham - Protagonists of Cyberpunk 2077;
Yorinobu Arasaka - The Protagonists of Cyberpunk 2077;
If that's not enough, subscribe to our page Facebook or join our channel Telegram where you can ask any of us directly for more information or share your passion for the game with hundreds of other Soultricksers