As cancel Infostrada? In this post we will explain how to give cancellation of the Infostrada subscription, the procedure to follow, the forms to be filled in and costs to be incurred.
If you want to cancel Infostrada by connecting immediately to this page to download the cancellation request form for your subscription contract in PDF format.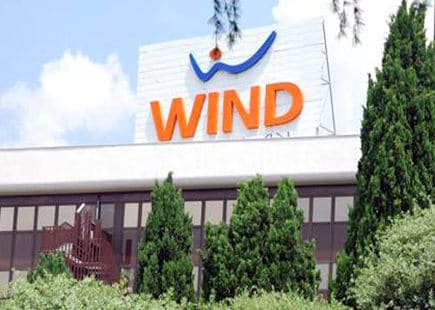 After you have printed and filled it in, you must send it by means of Recommended a / R at:
Wind Telecomunicazioni SPA - Cancellation Service
P.O. Box 14155
Milan Post Office 65
20152 Milan.

Remember that the shipment must take place one month in advance from the period in which you will actually want to conclude the contract, attaching a valid identity document.
La cancellation Infostrada becomes effective within 30 days of receiving the submitted form, so you will have to continue paying for the service for at least one month.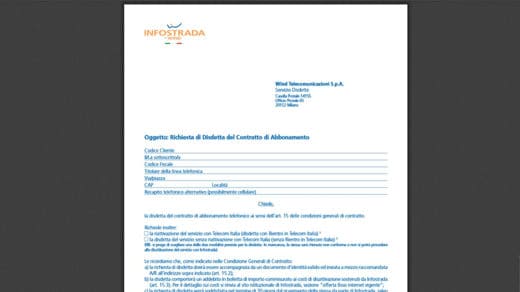 Are there any costs involved?
With the Bersani decree of 2007 the operator is obliged to provide for the interruption of the service if the customer requests it, without charging additional costs as a penalty for the interruption. However, by specifying it in the subscription contract, it can request the costs for deactivating the service.
The costs of decommissioning vary according to the reason why you are requesting the interruption of the service:
35 € in case of return to Telecom
35 € in case of migration to another operator
65 € in case of complete termination of the line with removal of the number
65 € in case of termination of the voice and ADSL service (also in VOIP)
50 € in case of deactivation of the voice service.
If you decide to purchase the modem or other Infostrada equipment provided on loan for use, you can do so paying 40 euros per device if 24 months have not yet passed since signing the subscription contract or 1 euro if the 24-month threshold has been exceeded.
If you decide to retrace your steps you can always download, print, fill in and send for registered letter with return receipt at the address indicated above on cancellation form.