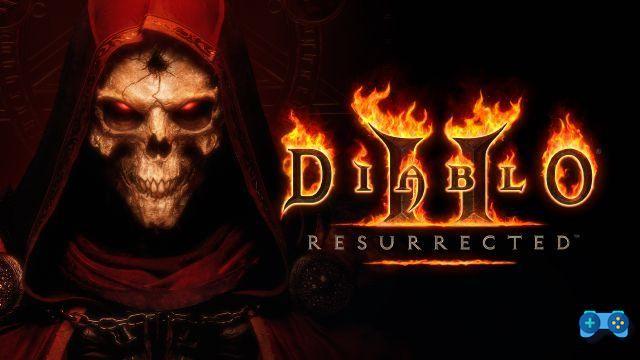 BlizzCon is the annual event with which Blizzard discusses and commemorates the achievements, updates, new episodes and content for all of its flagship products, including World of Warcraft, Diablo, Overwatch etc. This year's event, due to the CoVid-19 pandemic, took place completely online, with an "opening ceremony", held last night, in which several news for Blizzard titles were presented.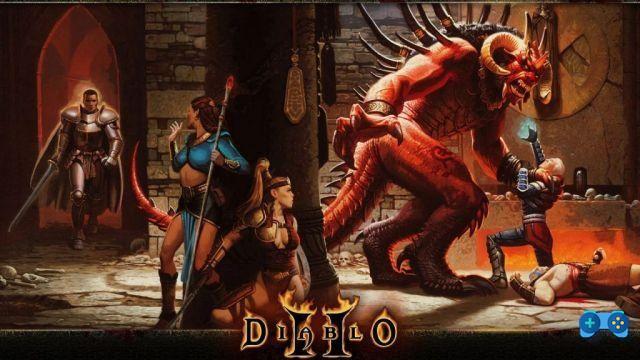 Diablo II: Resurrected
Diablo II, one of the most acclaimed titles for PC of the history of video games, is finally back… and the Underworld has never been so beautiful. Yesterday Blizzard Entertainment revealed Diablo II: Resurrected, the definitive remaster of Diablo II and its expansion Lord of destruction, two cornerstones of the iconic series of action role-playing games company.
Time magazine described Diablo II as "arguably the best RPG of all time, best dungeon crawler of all time and best PC game of all time." Diablo II: Resurrected welcomes veteran heroes back and invites a new generation of gamers to live its dark history, go looking for loot and try a visceral "hack-and-slash" gameplay us updated graphics that make the most of the new hardware.
Diablo II: Resurrected - features overhauled
Diablo II: Resurrected takes the sprite-based 2D models bringing them into the present with a totally 3D physical rendering, dynamic lighting e redesigned animations and magic effects, all with an incredible resolution in 4K. All the 27 minutes of classic cinematics of the game, which narrate the journey of the mysterious Dark Wanderer, have been redone from scratch. Sanctuary's grim sounds and memorable soundtrack also return updated to support Dolby Surround 7.1 audio. With these improvements to the game's audio and video compartments, Diablo II: Resurrected will once again showcase the depth of gameplay and distinctive design that has continued to entertain players around the world to this day.
J. Allen Brack, president of Blizzard Entertainment, he has declared: "Diablo II it was a staple game for Blizzard and millions of players around the world. With Diablo II: Resurrected, we're happy to be able to bring this classic back to PC and console as well, including cross-platform progression, so players can relive those memories or experience the timeless gameplay of Diablo II for the first time on the platform of their choice. With new high-resolution audio and video from Diablo II: Resurrected, the game is as fun and engaging today as it was twenty years ago. "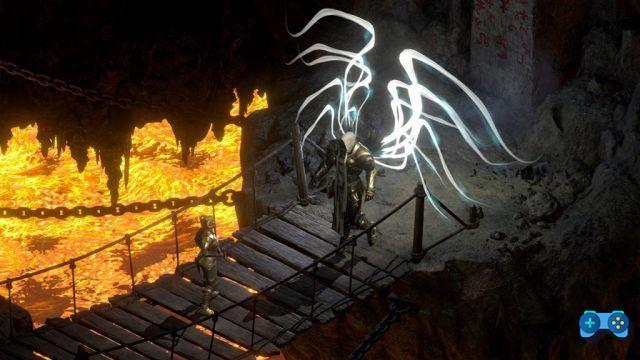 Diablo II: Resurrected includes seven highly customizable classes to choose from. Amazon, Barbarian, Necromancer, Paladin and Enchantress are part of the base game, while Assassin and Druid they were added with the expansion Lord of destruction. Players will be able to customize their character selecting skills and talents, creating items and setting gems in them, collecting entire sets of armor, getting unique weapons and armor, creating combinations of runic words and much more.
A revisited compendium but faithful to the original
Those who prefer a more nostalgic experience can switch from modern to original graphics at any time just by pressing a button. Diablo II: Resurrected it may seem like a new game, but its characteristics, mechanics and peculiarities they are completely intact. There are also some general improvements requested by many players, such as that of the Shared Chest.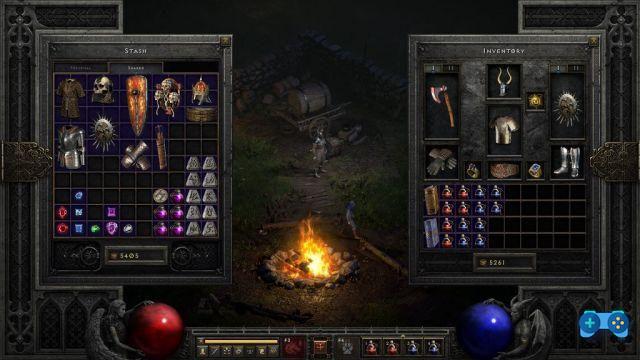 Diablo II: Resurrected is a complete package that contains a myriad of adventures and will take players to the deadly world of Sanctuary. Here they will face Diablo, Lord of Terror, and the forces of the Underworld through the four compelling Acts of the original Diablo II campaign. They will meet their beloved mentor and scholar Deckard Cain, they will fight alongside theArchangel Tyrael and they will meet other characters they have become an indelible part of the history of video games. This edition also includes all the contents of the expansion Lord of destruction, with the continuation of the journey inAct V, where the players will face bravely the dangers of Mount Arreat before trying to defeat Baal, the eponymous Lord of Destruction.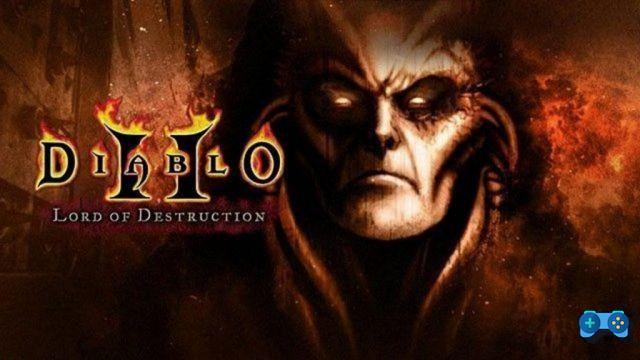 Developed by Blizzard Entertainment and from the internal study Vicarious Visions, Diablo II: Resurrected will arrive later in the year on PC Windows, Xbox Series X / S, Xbox One, PlayStation 5, PlayStation 4 e Nintendo Switch. With the cross-platform progression of all those supported, the players they will be able to play with their character and keep all their items, regardless of the platform they are playing on.
The bravest can go in search of more information on the Official site. Here they can sign up for the chance to participate to the technical alpha test for PC. It will also be possible to find further details, including updates regarding price and availability.