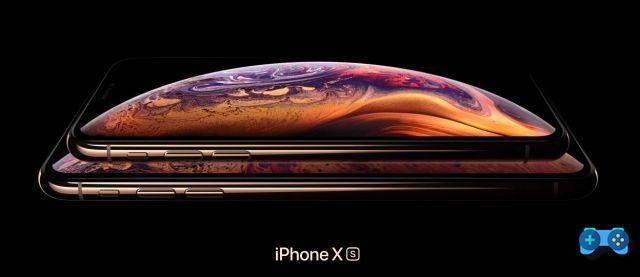 We are running out, the Black Friday 2018 is upon us and all the big names in information technology, and beyond, are preparing for what should be the most profitable time of the year, waiting for the holiday season. If the official date of the black friday is November 23rd, many large chains have already started the countdown, offering interesting discounts on games, electronics and IT, which we will keep track of on our page dedicated to this address. In this, however, we will dedicate ourselves to offers dedicated to the world of Apple, that in recent weeks has renewed not only its range of smartphones with iPhone Xs, iPhone Xs Max and iPhone Xr, but also presented the new iPads and the new Macbooks
Apple
If you are hoping for substantial discounts or special promotions on the occasion of Black Friday on the official Apple page, you should desist. In all likelihood, as in previous years, Apple will reserve a minimum discount only for the purchase of accessories and subscriptions while iPhone, iPad and Macbook will not be among the offers. On the contrary, Cupertino products are usually excluded from the promotions of the various sellers for reasons related to the brand and commercial policies of Apple. However, we cannot exclude that these products also end up being promoted on the websites of large retailers, so here are our shopping tips.
Amazon
The Cupertino company in recent days announced a historic agreement with Amazon thanks to which the products with the bitten apple will be made available on the largest online store in the world officially. The details on the agreement have not been revealed and it is rumored that a real store in the store will be there only for the holiday season, however already now it is possible to find most of the Apple products on the Amazon page, so it is reasonable to expect some offer for black friday or at least some discount code offered by Amazon itself. In recent days, thanks to the promotion "buy a gift voucher of at least 30 euros", it was possible to get a bonus of about 6 euros to spend on the site and obviously the 30 euros could also be used by yourself for other purchases, but unfortunately the promotion seems to have finished.
For now there are no other promotions active on the page dedicated to Black Friday Amazon, which started today, but do not worry because we constantly monitor the page to verify the addition of new timed offers, which we will then propose again here. If you are therefore interested in Amazon offers on Apple products, the advice is to save this page and return to it until the end of the promotions that will end on November 26, cyber monday date, another traditional rendezvous for offer seekers.
Unieuro
Solitametne Unieuro excludes Apple products from its promotions, however it seems that this year an exception has been made… and we are still at the beginning. The official page dedicated to Unieuro Black Friday discounts does not show all the Apple products on offer, but just move to the specific Apple page to find some discount a little more interesting (or almost ...) such as Apple iPhone XS Max 6.5 ″ 256 GB Silver, on sale at 1299 euros instead of 1459 euros, with a discount of 160 euros equal to 10%; but also some older products with an interesting discount, such as the Apple Watch third series, with a discount of 17% or the previous generation Macbook air with a discount of 24%;
Mediaworld: total black friday
Mediaworld with his Total Black Friday leaving Thursday 22th of November always offers some decent offers for those looking for Apple products, so we advise you to monitor the official page at this address or to check in this article, which will be updated constantly, for new offers.
[1 Update]
Mediaworld Total Black Friday has started!
Apple iPhone X 777 euros
iPad on offer
ePrice
The store ePrice usually offers a good selection of timed discounts for Apple products too, so keep an eye on the official "reverse discounts" page at this address; in the meantime, however, the company has launched the new version of the Black Hour, an hour of crazy discounts on the most disparate products. Compared to last year in which "only the fastest" (but in reality those who used some little computer knowledge to anticipate everyone else on time) could get products with crazy discounts, this time there will be an automatic draw that should avoid problems and the disputes involving the event. As always, any news that should be presented will be reported here.
eBay
EBay has also started with its Black Friday and the most famous auction site in the world seems to offer a good selection of offers dedicated to Apple phones.
In particular, this Apple iPhone XR from 64gb Black stands out above all, sold by a rather reliable ebayer and with the possibility of Paypal payment, but also this 64 gb iPhone XS offered by an ebayer with good reputation and paypal payment method at 999 euros against 1189 of the list price. From the same seller, the 64gb iPhone XS Max has a price of 1.134,00 euros.
Another interesting offer always on ebay and always from a reliable vendor:
iPhone XS 64 GB - 929 euros
In any case, the advice for those who intend to buy Apple products is to look for traditional offers such as "buy two products and pay half the cheapest", a discount solution, which, in practice, is equivalent to 25% discount, already implemented in recent years by some physical stores such as Trony and which allows you to buy two products with a considerable discount for an Apple product.
Also worth keeping an eye on is the Auchan and Carrefour catalog which, instead of applying a direct discount on the product, allows you to obtain shopping vouchers to be spent later in the store.
It might interest you:
Black Friday Amazon - Video games at will