Il best wireless charger for iPhone or Android. A buying guide that will help you find the fastest battery charger that best suits your needs.
It is very difficult to decide which is the best charger on the market. That's why I wanted to compile this list to give you an idea of ​​which are the best wireless chargers on the market with the pros and cons of each, while also introducing you to a variety of choices.
Anyone who has purchased a Qi-enabled phone knows that the wireless chargers in the box are not always top-notch. Aside from Samsung, none of the major phone manufacturers make chargers.
Best charger for iPhone or Android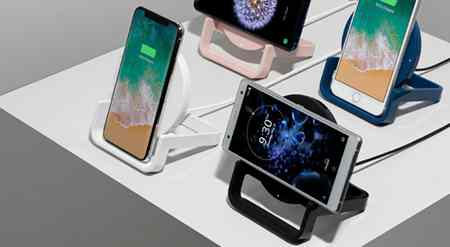 This list is packed with names that I am sure you will recognize: Belkin, Anchor, Mophie and many others. These devices don't turn on your phones as fast as wired chargers, but they are still useful when you don't want to keep plugging in your phone.
The following wireless chargers are compatible with a variety of phones and smartwatches such as the Apple Watch and other rechargeable devices.
Make sure your phone can actually use wireless charging, some older metal-backed phones don't guarantee that functionality.
But stop the chatter and let's see together what is the best wireless charger for iPhone or Android.
1. Belkin BoostUp Wireless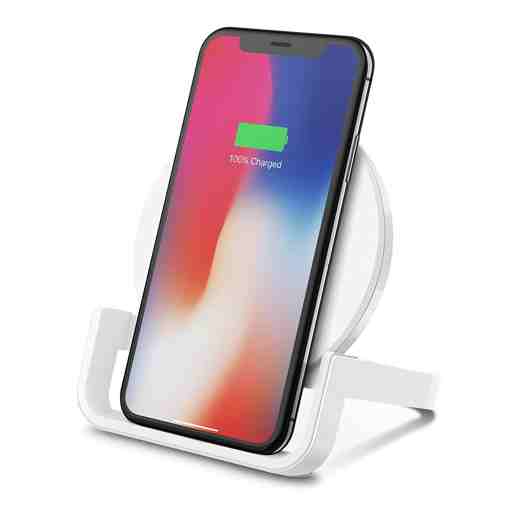 Nice to look at, comfortable, simple.
Potenza: 10 W.
For
Quality matte rubber + glossy plastic
Cons
It is not the fastest charging
Il Belkin 10W it is a step forward in design and charging power compared to other models. It comes with a glossy plastic decorated with matte rubber for the flat charging surface, as well as the "arms" that prevent the phone from sliding on the surface. It looks superior in quality and is much more refined than cheaper chargers.
This device really likes the utility of holding the phone upright to check the time and scroll through notifications. Unfortunately, it only charges mobile phones, no smartwatches or tablets.
Buy on Amazon
2. Anchor PowerVawe
A classy pad-style charger
Potenza: 15 W.
For
Elegant metal pad + braided cable
Charging faster than 15W
Cons
THEAnchor 15W it's one of the fastest and cheapest chargers on this list. It looks a bit more industrial than most of its peers, with a metal casing and rubber foot. It is one of the few devices that renounces plastic for refined materials, this gives it a much more pleasant aesthetic.
Like other pads, you'll need to leave your device flat to keep it charging, but a higher speed should facilitate waiting times.
Buy on Amazon
3. Anchor 10W Wireless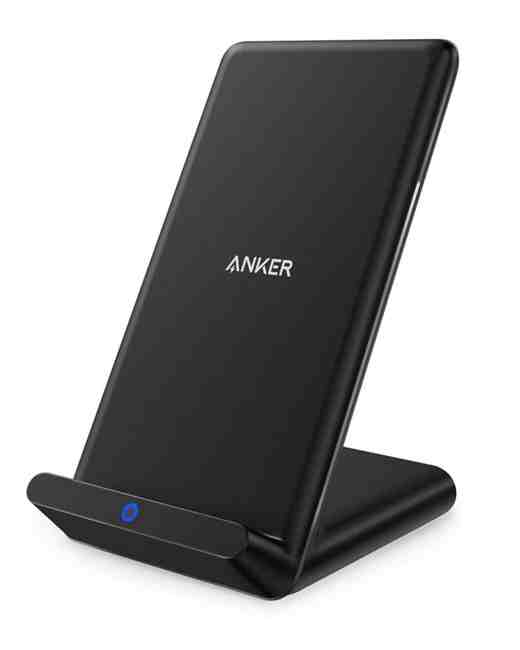 Simple, cheap, vertical.
Potenza: 10 W.
For
Low price
You can see your phone charging
Cons
Wireless charging doesn't have to be complicated or expensive and the charger Anchor 10W is an affordable, no-nonsense model. It is the best product on your desk if you have to repeatedly pick up and put away your phone. I recommend it to those who are curious and want to see how wireless charging works.
Buy on Amazon
4. Mophie Powerstation Hub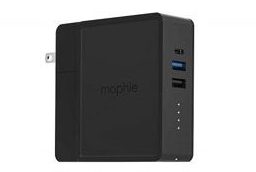 Wireless charging on the go.
Potenza: 5 W.
For
Charges up to four devices simultaneously
Cons
Very expensive
Not impressive capacity
Il Mophie Powerstation Hub it is not primarily a charger, but a battery pack. The ability to wirelessly charge on the go makes this a versatile (albeit expensive) solution.
This device wirelessly charges up to 5W, which isn't terribly fast, but you can do it while the battery charges up to 3 other devices at the same time, which is great. The other ports include each of the USB 1.0, USB 3.0, and USB-C slots.
The charger plugs directly into a wall outlet to recharge, and while the Powerstation isn't as bulky as a larger capacity power bank, it's not suitable for keeping in your pocket but requires at least a small bag.
Buy on Amazon
5. Belkin Wireless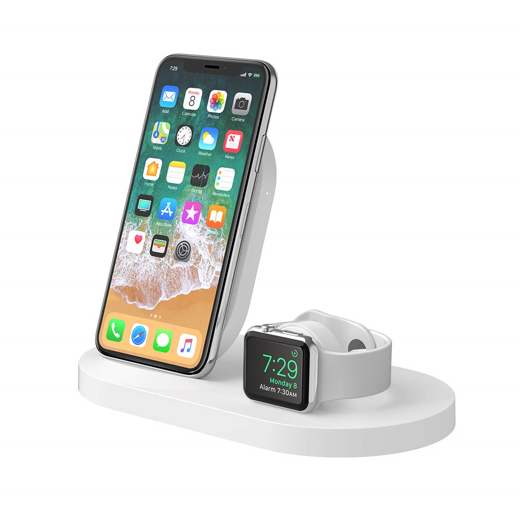 A combo dock for iPhone and Apple Watch owners.
Potenza: 7,5 W (telephone).
For
Cons
The wireless charging dock Belkin is a rarity in the world of wireless charging: it can charge both the phone and theApple Watch. Most chargers can't support Apple's smartwatch and this product also comes with a standard phone / device charger.
The stand is an elegant off-white, like most of Belkin's range of chargers. The pill-shaped base has a matte finish and the phone holder, rounded and vertical on the left side, has a split base in which your device can rest. The watch's circular face looks a lot like the charger that came with the Apple Watch, including the magnet that snaps the smartwatch into place.
While the Apple Watch charges at 5W / 1A, the speed of the official Apple charger, the phone charges at only 7,5W. While this value is lower than the other units on this list, it may be enough to iPhone, whereas Apple never disclosed its specs.
This means you may want to look elsewhere for a faster charger if you own an Android phone with a higher confirmed wireless charging speed. But if you have an Apple Watch, chances are you're all in on the Apple ecosystem.
Buy on Amazon
6. Google Pixel Stand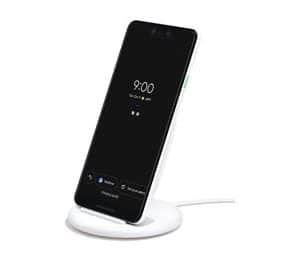 Decent extra features at a high price.
Power: 10W
For
Quality rubber
Extra functionality
Cons
Very expensive for its charging speed
Pixel Stand It was released alongside the Google Pixel 3 and has specific features that only activate when Pixel phones are plugged into it.
True, it works like any other 10W charger and charges the battery of any Qi-compatible phone. It's a stand-type charger, with a sloping pill-shaped back, a ridged foot for traction, and a circular base, all covered in a white rubber material.
Slide a Pixel phone into the holder and set it to show a photo gallery, active Google Assistant and connect the doorbell with video camera Nest Hello to automatically display it when someone rings it.
These handfuls of features for a high-end 10W charger add to the price of the device. Who knows if the exclusive features will increase with the next Google Pixel 4?
Buy on Amazon
Best Wireless Charger on Amazon
Below is a list in search of the best best selling wireless charger for iPhone and Android smartphones on Amazon.
Other useful articles