Best Ultrabooks. Do you want to buy a light and thin Ultrabook? Read carefully my purchase advice and you will find the one that best suits your needs.
Over time, Apple has greatly lightened its MacBooks and so also notebook manufacturers with Windows have seen fit to adapt and produce small and light laptops, which could be carried easily without compromising performance. That's why the Ultrabook, the advantages of which are weight reduced, great performance, design particular and body made with materials in aluminum o magnesium.
What features should an Ultrabook have
The features that a light notebook or thin notebook (as Ultrabooks are called) must have are:
Weight under 1,5 kg.
High battery autonomy.
Low voltage ULV processors to reduce consumption and heat loss inside the body.
Intel processors
SSD disks with reduced power-up times.
Small size with thickness below 2 cm and screen size no more than 14 inches.
High performance. I recommend the Intel Core i5 or i7.
Body in magnesium or aluminum.
Convenience and portability
Ranking the best Ultrabooks with offers and prices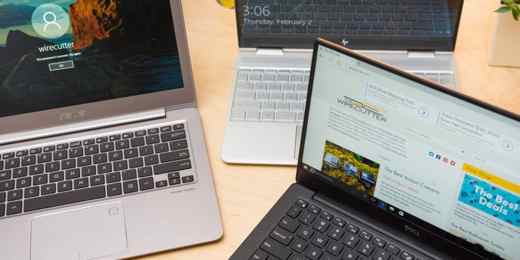 Before analyzing each Ultrabook on this list, note that these devices are very similar to traditional notebooks since they also have a clamshell closure, but are on average much more expensive precisely for the features mentioned below. These are super powerful and ultra-thin laptops that will greatly change the way you work.
Best budget Ultrabook
Huawei Matebook 13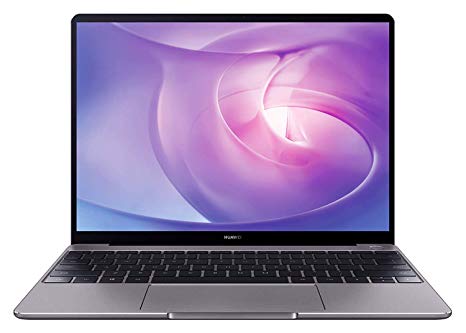 It's the Ultrabook to beat.
CPU: Intel Core i5 - 8th generation - i7 | Graphics: Intel UHD Graphics 620; Nvidia GeForce MX150 (optional) | RAM: 8 GB | Screen: 2-inch 13,3K (2,560 x 1,440; touch) | Memory: SSD from 256GB to 512GB.
For
Excellent value
Discrete Nvidia graphics
Cons
For several years Huawei has remained in the shadows ready to challenge the best Ultrabooks, today its time has finally come. Like the Huawei MateBook X Pro, theHuawei Matebook 13 features powerful hardware in an attractive package, at an affordable price. To mention not only the discrete graphics but also the fact that we are facing one of the smallest notebooks capable of supporting an MX150 GPU. It is not difficult to understand why the Huawei Matebook 13 is among the best Ultrabooks Right now.
Buy on Amazon
Best 13 inch Ultrabook
Dell XPS 13 (2020)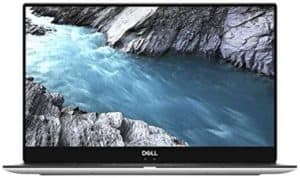 Best Ultrabook in recent times.
CPU: Intel Core i3 quad-core – i7 | Screen: 13,3-inch FHD (1.920 x 1.080) - 4K (3.840 x 2.160) | Graphics: Intel UHD Graphics 620 | RAM: 8 GB – 16 GB | Memory: 256 GB - 2 TB SSD.
For
Design
High battery life
Performances
Quality screen
Cons
Audio not up to par
Too expensive
Dell XPS 13 has been one of the best ultrabooks for years and the 2020 model is no exception. It contains everything a 13-inch notebook should have, from the gorgeous, lightweight design to the powerful modern components that power it. Dell XPS 13 uses a display 4K with sharp images and a display Infinity Edge without frame. The processor is a quad-core and the battery life is incredible. This Dell XPS 13 continues to be the most popular Windows laptop in the world. Plus, there's a wide range of customization options to make it the best Dell laptop for your needs.
Buy on Amazon
Best 15 inch Ultrabook
Dell XPS 15 (2020)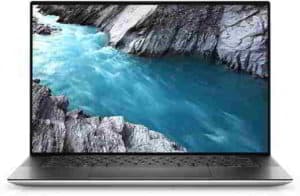 The best 15-inch laptop.
CPU: Intel Core i5 - i7 Tenth Generation | Screen: 15,6 "FHD + (1920 x 1200) InfinityEdge antiriflesso 500-Nit – 15,6" UHD + (3840 x 2400) InfinityEdge Touch Display antiriflesso da 500 nit | Graphics: Intel UHD Graphics - NVIDIA GeForce GTX 1650 Ti | RAM: 8 GB – 64 GB | Memory: 256 GB – 2 TB M.2 PCIe NVMe.
For
Fantastic screen
Performances
Design
Top speakers
Comfortable keyboard
Cons
Dell XPS 15 it is the best alternative to Mac computers. It is the best 15 inch notebook this year. It offers power and a thin and light design. The screen Infinity Edge it's bright and the keyboard and speakers are of excellent quality, as is the touchpad. Unfortunately the Nvidia GeForce GTX 1650 Ti GPU leaves something to be desired.
Buy on Amazon
Best professional Ultrabook
Huawei MateBook X Pro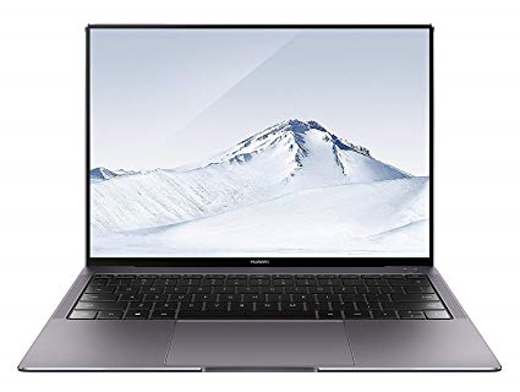 Thin, light and powerful.
CPU: Intel Core i5 - 8th generation - i7 | Graphics: Nvidia GeForce MX150 (2 GB), Intel UHD 620 Graphics | RAM: 8 GB – 16 GB | Screen: 3-inch 13,9K (3.000 x 2.000; touch) | Memory: SSD from 256GB to 1TB.
For
Cons
Weird placement of the webcam
Sometimes an Ultrabook arrives that completely changes the cards on the table. And the 2018 model of Huawei MateBook X Pro did just that. This beautiful Ultrabook brings high-end components into a sleekly designed compact that would put even the MacBook Pro to shame. one of the best Ultrabooks on the market. The 2019 model offers new components, including an Intel Whiskey Lake processor, but the 2018 model still occupies a good chunk of the market among consumers today.
Buy on Amazon
Best Ultrabook for autonomy
3 Laptop Surface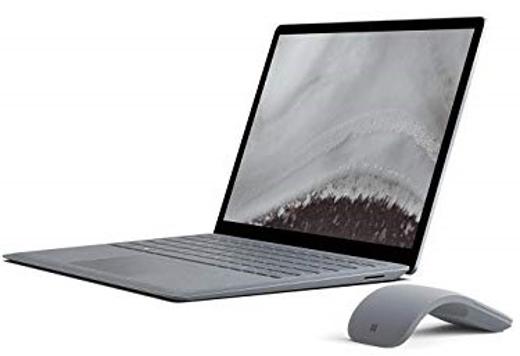 The best laptop from Microsoft.
CPU: Intel Core i5 – i7 / AMD Ryzen 5 / AMD Ryzen 7 | Screen: 13,5-inch PixelSense (2.256 x 1.504) / 15-inch PixelSense (2.496 x 1.664) | Graphics: Intel Iris Plus Graphics / AMD Radeon Vega 9 / AMD Radeon RX Vega 11 | RAM: 8 GB – 16 GB | Memory: 128GB, 256GB, 512GB or 1TB SSD.
For
Great battery life
Choice of Intel or AMD CPU
Cons
No Thunderbolt 3 options
Too few ports for its size
Surface Laptop 3 (15") it has the best battery life for a 15-inch notebook. It has a fantastic design and the aluminum body gives the feeling of having a premium product in your hands. Unfortunately, it has few doors and lacks a bit of power compared to competitors of the same size.
Buy on Amazon
Best Lenovo Ultrabook
Lenovo Yoga 730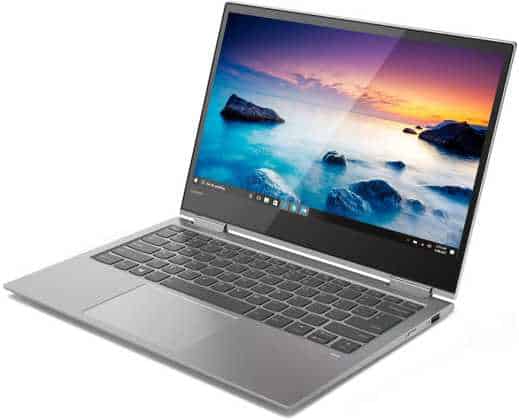 Perfect hybrid laptop.
For
Cons
Few Ultrabooks are as brilliantly designed as the Lenovo Yoga 730, a 2-in-1 notebook. In contrast to its closest competitors, such as Microsoft's Surface Book 3, it is also much less expensive. At a moderate price you can take advantage of a model finished in metal that can accommodate even the last ones 8th generation Intel processors. Also you can safely watch TV series and enjoy the self-recharging stylus with speakers.
Buy on Amazon
Best Ultrabook 2000 euros
HP Elite Dragonfly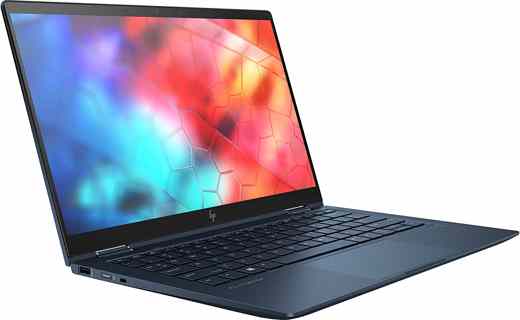 The best ultrabook for those who love to travel.
CPU: 5th Generation Intel Core i7 - iXNUMX | Screen: display touch Full HD diagonale da 13,3 " e Display Full HD touch Sure View | Graphics: Intel UHD Graphics 620 | RAM: 8 GB – 16 GB | Memory: SSD from 256 GB.
For
Design
Long battery life
Great keyboard
Cons
HP Elite Dragonfly it's one of the sleek and slim ultrabooks to bet on. In addition to having many features and components of the highest level, it is aimed above all at business users. It provides LTE connectivity to use it on the go through a SIM. In this way you will no longer have to connect via hotspot but simply spend a few euros a month to have an Internet service for 24 hours on a fantastic screen at a price for those who can afford it.
Buy on Amazon Buy on Amazon
Best 2-in-1 Ultrabook
HP Specter x360 (2020)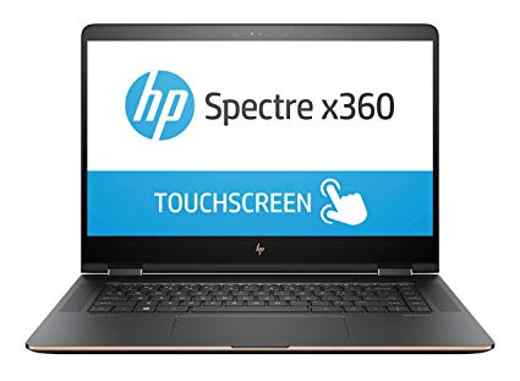 A thin, light and flexible ultrabook.
CPU: 5th Generation Intel Core i10 - i7 | Graphics: Intel Iris Plus Graphics | RAM: 8 GB – 16 GB | Screen: 13.3 "FHD (1920 x 1080) IPS BrightView micro-edge multitouch retroilluminato WLED – 13.3" diagonale 4K (3840 x 2160) UWVA BrightView micro-edge AMOLED multitouch | Memory: 256 GB - 2 TB SSD
For
Excellent build quality
Powerful components
Battery life
Cons
If you're looking for a powerful and attractive Ultrabook, but also want some 2-in-1 features, it's hard to find a better option than the notebook HP Spectre x360. This ultra-fast Ultrabook not only consists of the latest Intel Iris Plus processors and lots of RAM, but it might be one of the best looking laptops you could buy today. So, if you're looking for a laptop that won't just get your job done, but look great while doing it, you won't find many better Ultrabooks than the HP Specter x360.
Buy on Amazon
Best gaming Ultrabook
Razer Blade Stealth
Not just a gaming laptop.
CPU: Intel Core i7 | Graphics: Intel HD Graphics 620 – Intel UHD Graphics 620 | RAM: 16 GB | Screen: 12,5-inch UHD (3.840 x 2.160) - 13.3-inch QHD + (3.200 x 1.800) | Memory: 256 GB – SSD PCIe da 1 TB.
For
Larger and brighter display
Cons
Shorter and shorter battery life
No 4K display option in sight
Razer has been known for years as a manufacturer of gaming PCs, but with the Razer Blade Stealth the situation seems to have changed. If you are not convinced just note the quality of the 13,3-inch QHD display. It's no longer possible to upgrade to 4K, but the performance this Ultrabook offers is worth more than that trade-off, especially given the beauty of the chassis.
Buy on Amazon
Best Ultrabook 500 euros
Asus ZenBook 3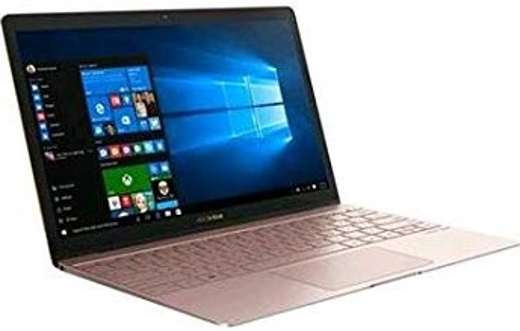 More powerful than the MacBook.
CPU: Intel Core i5 – i7 | Graphics: Intel HD Graphics 620 | RAM: 16 GB | Screen: 12,5-inch FHD (1,920 x 1,080) | Memory: 512GB SSD.
For
Crystal clear display
Lightweight and very portable
Cons
Strange positioning regarding the fingerprint sensor
A single USB-C port
Anyone familiar with Apple's thinnest and lightest laptop should also consider theAsus ZenBook 3 and compare it to the 12-inch MacBook. The similarities are obvious, as are the differences. Adorned with the choice of a processor Intel Core i5 o i7 Series U, the ZenBook 3 is tremendously powerful considering it's not only slim but weighs around two pounds. It has only one USB port, but in the end it's worth the sacrifice.
Buy on Amazon
Best Ultrabook 1000 euros
Microsoft Surface Book 3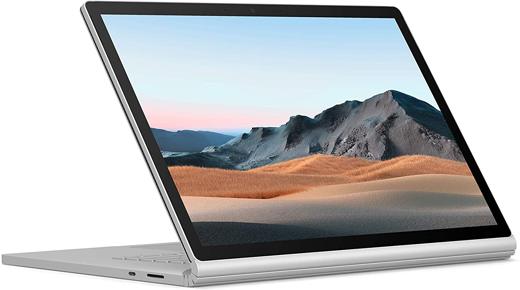 A rather excellent ultrabook at a very good price.
CPU: 7th Generation Intel Core i1065-7GXNUMX | Graphics: NVIDIA GeForce GTX 1660 Ti with Max-Q design | RAM: 16 GB o 32 GB 3733 MHz LPDDR4x | Screen: 3240-inch 2160 x 260 (15 PPI) PixelSense display | Memory: 256GB, 512GB, 1TB, or 2TB PCIe SSD.
For
Incredibly slim and light
Design
Gorgeous screen
Cons
Trackpad
Metallic speakers
Il 3 Surface Book it is definitely among the best ultrabooks. It comes with premium hardware and a fantastic color display with one of the best laptop keyboards on the market, even better than the new MacBook Pro magic keyboards.
On the other hand, it has a slower processor than rivals and non-premium speakers. Overall it is a high-end but very expensive laptop.
Buy on Amazon
Best Chinese Ultrabook
Teclast F7 Plus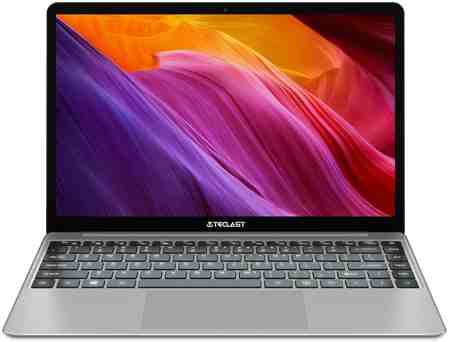 CPU: Intel Celeron N4100 quad-core 2.4GHz | Graphics: NVIDIA GeForce GTX 1660 Ti with Max-Q design | RAM: 8 GB of RAM | Screen: 14 inch Full HD of 1920 x 1080 pixels | Memory: SSD from 256 GB.
For
Excellent battery life
Backlit keyboard
Performances
SSD storage instead of eMMC
Cons
Trackpad
Proprietary power connector
Teclast F7 Plus it's a 14-inch Chinese ultrabook with crisp colors and good contrasts. It features a 2.5D protective panel and an ultra-thin all-metal design. It weighs only 1,5kg and the thinnest part is only 7mm. The touchpad is large in size, superior to previous versions, and certainly provides more operating space.
The processor is eighth generation and is supported by a graphics card NVIDIA GeForce GTX 1660, from 8 GB of RAM e 256 GB SSD of storage space. Connectivity side, here we find the Bluetooth 4.2, microSD port, audio jack and 2 USB 3.0 ports. The measurements are 331 x 220 x 14.9mm and the battery has a capacity of 6.500 mAh with full autonomy up to 8 hours.
Please note:: The keyboard has the US layout but stickers for the Spanish layout are provided.
Buy on Amazon
Best Apple Ultrabook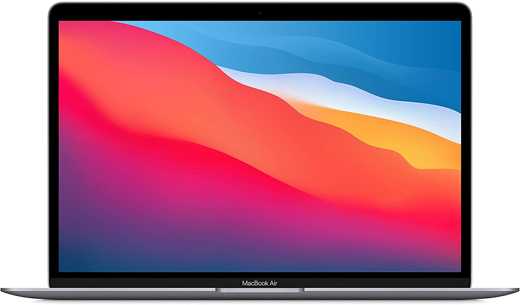 New Apple MacBook Air M1 (2020)
CPU: Chip Apple M1 con CPU 8-core | Graphics: GPU 7‑core | RAM: 8 GB of PDDR4X RAM | Screen: 13,3 pollici display Retina True Tone di 2560 x 1600 pixel LED IPS | Memory: SSD from 256 GB.
For
New operating system
Battery life
silent
Improved keyboard
Cons
Same design as previous versions
Lack of fans
Il new Apple MacBook Air is fantastic. It weighs 1,29 kg with dimensions of 30,41 x 21,24 x 1,61 cm. The Apple's new M1 processor offers a new level of CPU, GPU and machine learning performance. With its 8 cores, the CPU is 3,5 times faster, same goes for graphics: 5 times faster in games and in managing apps.
The 13,3-inch Retina display is perfect if you're looking for a lightweight ultrabook with brilliant visuals and incredible detail. The battery allows an autonomy of up to 18 hours without the use of fans and therefore noise. They close the picture, one Webcam FaceTime HD 720p, 2x Thunderbolt 3 (USB-C), a headphone jack, 8 GB of RAM and an ultra-fast SSD internal memory.
Buy on Amazon
Most purchased Ultrabooks online
Below is an always updated selection of the most purchased Ultrabooks on Amazon by consumers.