What are the delivery times? best Samsung tablets? Although the tablet market has been overshadowed by the smartphone market, the South Korean company has continued to launch new ones every year. Galaxy Tab thinking of all economic groups and the most varied needs.
If you are looking to buy a Samsung tablet, whether for work, study or just for fun, we will help you understand which to choose between new models and products that are a little older but deserve attention for the excellent performance offered at a lower price than their first launch on the market.
Which Samsung tablet to choose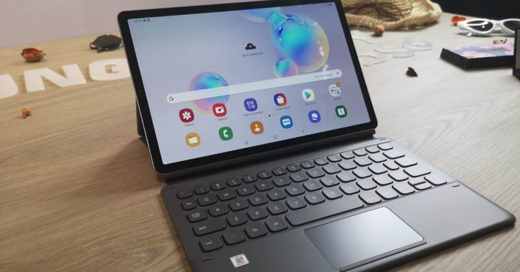 Based on your needs you will have to choose the Samsung tablet for you, it is well known that these devices are among the best tablets on the market.
Whatever your budget, you will have to make a choice trying to opt for a tablet that can guarantee you the best quality / price ratio and everything you need to carry out your daily activities.
First we see which ones are the best Samsung's tablet, you must know what are the technical and functional parameters to be taken into consideration to judge these devices and compare them with each other, moreover, in this way you will also have clear ideas to judge the Samsung tablet prices and understand which is the most convenient choice for you.
Display
What matters is not just the size of the display, be it a 7 inch Samsung tablet o un 10 inch Samsung tablet, you will have to focus mainly on the quality of the panel.
Samsung is one of the best in technology AMOLED, but also the panels LCD offer good performance. The resolution and viewing angle are also important, especially if you want to use the tablet for multimedia content playback.
Hardware
If you need a tablet that offers the best performance, you will need to make sure it has a good processor, a high-end graphics card, and also a sufficient amount of RAM.
To complete the hardware sector also, expandable memory slot, sensors, fingerprint readers and quality audio speakers to allow a more than satisfactory listening.
Autonomy
Tablets are portable devices and as such are most often used outside the home, for this reason they must be equipped with a battery that is able to ensure long autonomy.
Some latest generation tablet models are equipped with fast charging systems that allow you to get several hours of autonomy with a few minutes of charging.
Connectivity
If you have to use the tablet especially on the move, you will have to choose a model with both Wi-Fi and cellular connectivity, preferably 4G LTE, which ensures a higher browsing speed. If, on the other hand, your usage needs are mainly limited to home or in places covered by Wi-Fi connection, a model without a data connection can also be fine.
Cameras
Even if it is a secondary aspect, the cameras are to be taken into consideration, especially the front one, useful when you want to make video calls or direct on various social networks. If possible, try to prefer a tablet that has a quality internal camera and a good amount of pixels.
Software
On Galaxy tab we find the customization with the Samsung software that allows you to better use the devices, especially if you have accessories like the S Pen. Of course, it is also important to check the type of operating system and the version installed on the tablet that it can be Android o Windows 10.
Ranking of the best Samsung tablets
Now that you have a general idea of ​​the technical characteristics to consider before buying, you can choose the best Android or Windows 10 tablet from Samsung among the models proposed below.
Best Samsung tablet on the market
Samsung Galaxy Tab s7 (11 pollici)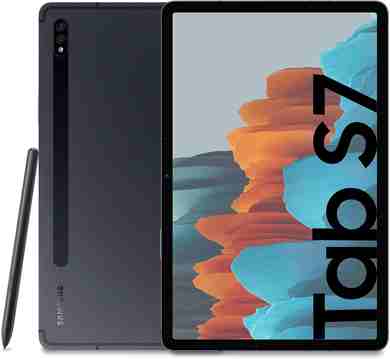 The best Samsung tablet of the moment.
For
Extraordinary display
Fluid performance
Long battery life
Cons
Samsung DeX to improve
Photographs lack clarity
The new Samsung Galaxy Tab S7 is the latest effort from Samung for tablets. This device has an interface very similar to that of a PC with One UI 2.5. By starting the DeX you can connect it to a keyboard and turn it into a real computer. The body is made of metal and encloses a Snapdragon 865 Plus processor supported by a 6GB RMA combined with 128 GB of internal memory expandable with microSD up to 1 TB.
The LTPS LCD display is 11-inch WQXGA with a resolution of 2560 x 1600 pixels at 120Hz. It is a responsive display that reacts instantly to everything displayed on the screen (500nit). The S Pen has been completely redesigned and its low latency offers an incredible user experience. You have 4096 levels of pressure and control over whatever creative you are doing. By taking advantage of the magnetic attachment you will not have to worry about losing it, also by using it together with the gestures you can control the tablet from a distance.
An 8.000 mAh battery closes the picture to guarantee you a long life while playing or watching your favorite videos and a 5G connection only where the services from the 5G network are supported. Mount the Android 10 operating system.
Buy on Amazon
Samsung Galaxy Tab S7+ (12.4 pollici)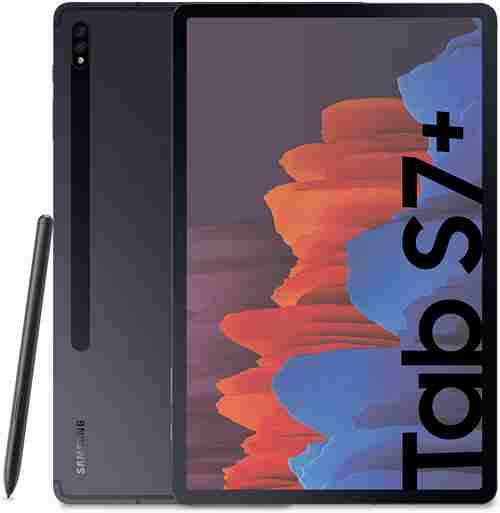 Best Samsung tablet with big screen.
For
Super AMOLED screen, high resolution, HDR10
Chip Snapdragon 865+
4 AKG speakers, Dolby Atmos
5G connectivity and microSD slot
Battery life and fast charging
Outstanding S-Pen
Cons
No 3,5mm jack
The S Pen magnetic attachment is nice but not very secure
Expensive accessories
Samsung Galaxy Tab 7+ it is one of the best tablets made by Samsung. The 12,4-inch WQXGA + display Super AMOLED HDR10 + with a resolution of 2800 x 1752 pixels is one of the best screens on the market and is capable of reaching a refresh rate of 120Hz. It also comes with a chipset Snapdragon 865+, flanked by a 6GB or 8GB RAM depending on the versions, and with a high FPS that makes it perfect for streaming games and movies.
To the hardware sector, there are 4 Dolby Atmos speakers, an on-screen fingerprint scanner to improve security levels and two 13 and 5 MP rear cameras for sharp and high quality photos.
Also perfect integration with Samsung DeX, to connect the Tab 7+ to an external device with a larger screen, but it takes a lot of work to improve it.
A 10.090 mAh long-range battery closes the picture to enjoy the device for a whole day. There is no lack of 5G connectivity, the second generation S Pen and Android 10.
Buy on Amazon
Best high-end Samsung tablet
Samsung Galaxy Tab S6 (10.5 pollici)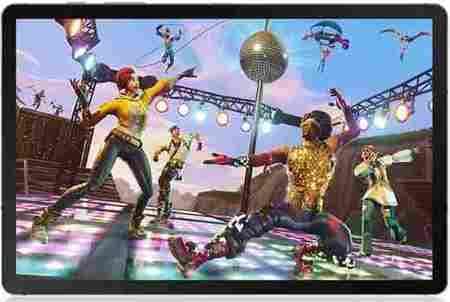 The best 10 inch Samsung tablet.
For
Great display
S-Pen included
Powerful speakers and good audio quality
High autonomy
Cons
Fingerprint sensor to improve
No headphone jack
High price for an Android tablet
Il Samsung Galaxy Tab S6 and the new top-of-the-range Samsung tablet, the last one Galaxy tab S launched by the company which turns out to be one of its best tablets ever offered on the market.
What is striking about the latest Samsung tablet is the battery from 7040 mAh, it is able to ensure up to 15 hours with a single charge, moreover, the S Pen is included in the package.
Il Display da 10,5" with resolution equal to 2K e Super AMOLED technology, density of 287 ppi, offers excellent image and color reproduction. The processor is one Qualcomm Snapdragon 855, with support for Adreno 640, while the memory sector sees the presence of 6 GB of RAM (or 8 GB) and 128 GB (or 256 GB) of internal memory expandable with Micro SD.
As for the cameras, we find the rear one from 13 megapixels and a second camera with a wide-angle lens, while the front one is 8 megapixels. All connections are there: Wi-Fi, 4G LTE and Bluetooth.
Buy on Amazon Buy on Amazon
Best 10 inch Samsung tablet
Samsung Galaxy Tab S5e (10.5 inch)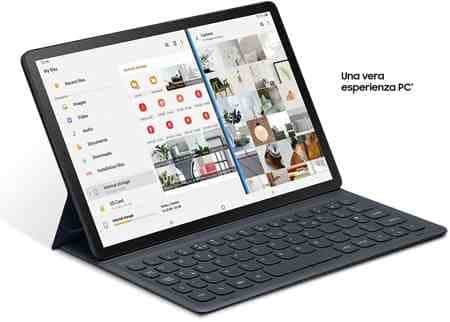 Samsung tablet best value for money.
For
Great display
Thin and light
Video output available
Cons
audio jack settles
Lack of support for the S Pen
Just enough autonomy
Samsung Galaxy Tab S5e can be called a upgrade dell'S4, although we're still talking about a mid-range Samsung Tab, so it might be the right device if you're looking for a good value tablet.
The screen is from 10,5 inches with SuperAMOLED panel and 2K resolution, it offers bright and well-defined images and it is also possible to activate the blue light filter to not strain the eyes too much.
The hardware is of a good standard, we find a processor Snapdragon 670 octa core 2 GHz, an Adreno 615 GPU, 4 GB of RAM and 64 or 128 GB of internal memory, with the possibility of expansion via Micro SD.
Good connectivity, present the Dual band Wi-Fi and LTE too up to 1000 Mbps; also, there is the fingerprint reader and the unlocking of the device with the face. Present a 13 megapixel rear camera and an 8 megapixel front camera.
La battery from 7.400 mAh it ensures a good autonomy, with an average use it reaches two days, while with a milder use even a few more days.
Buy on Amazon Buy on Amazon
Best samsung tablet with pen
Samsung Galaxy Tab S4 (10.5 pollici)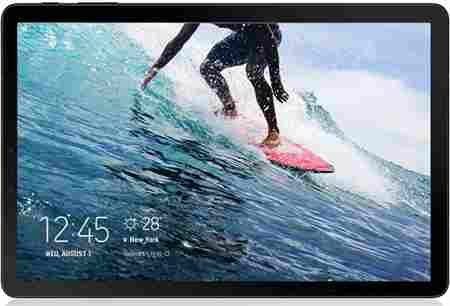 Best Samsung tablet with pen.
For
S Pen Inclusa
Great display
Good autonomy
Cons
Absence of the fingerprint reader
No slot for the S Pen
Samsung Galaxy Tab S4 it's a tablet old but still valid, it may be the right choice if you are looking for a Samsung tab with good performance at a slightly lower price.
We find a 10,5-inch SuperAMOLED display with WQXGA resolution, that is, 2560 × 1600 pixels, Qualcomm processor Snapdragon 835, Supported by 4 GB of RAM and internal memory available in two sizes: 64 GB and 256 GB, expandable with Micro SD.
This tablet is sold both in the Wi-Fi only variant and in the one with support also for 4G LTE; There is also Bluetooth connectivity, GPS and USB-C input. In the package we also find the S Pen included. There battery from 7306 mAh offers up to 12 hours of battery life.
Buy on Amazon
Best Samsung tablet for price
Samsung Galaxy Tab A (10.1 pollici)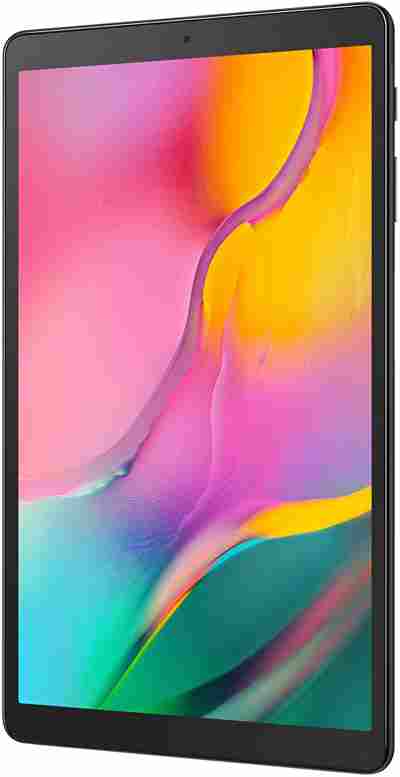 Best low-end Samsung tablet (low cost).
For
Good display
High autonomy
Low price
Cons
Just enough audio quality
Poor cameras
Samsung Galaxy Tab A 10.1 (2019) is one of the best Samsung Galaxy Tab at a good price that you can find on the market, in relation to the performance offered taking into account that we are talking about an entry-level device.
It equipped with a display by 10,1 with AMOLED panel and resolution of 1920 × 1200 pixels, for a good evening from the images and colors. Exynos 7904 processor with two Cortex A73 cores for energy-intensive applications and six Cortex A53 cores for everyday apps, all supported by 2GB of RAM and 32GB internal memory expandable with Micro SD.
The rear camera is 8 megapixel, while the front 5 megapixel camera, both, just enough. Even the audio is just sufficient, while all types of Wifi, Bluetooth and GPS connections are present and the version with data connection is also available. There battery is from 6150 mAh and ensures good autonomy, ideal if you have to be out for a day.
Buy on Amazon Buy on Amazon
Best budget Samsung tablet
Samsung Galaxy A7 (10.4 pollici) [Best Buy]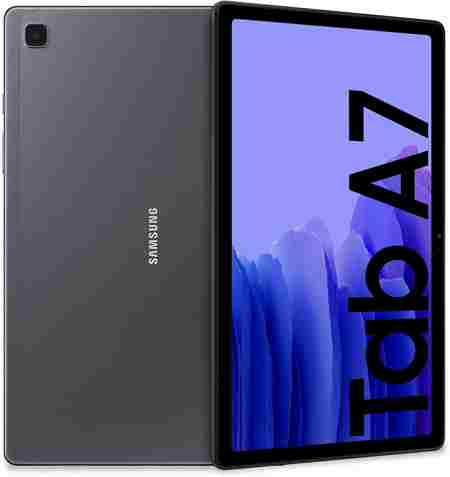 The best Samsung budget tablet on the market.
For
Light
4 well configured speakers
Excellent build quality
Value for money
Cheap
Cons
No S-Pen support
Average camera lenses
Not abundant memory
Il Samsung Galaxy A7 it is definitely the best Samsung A. This is a great premium device with 10.4 inch ultra-wide screen with WUXGA + resolution, perfect for sharing and content creation. The chipset is the Qualcomm Snapdragon 662 combined with 3 GB of RAM and 32 GB internal memory expandable up to 1 TB with microSD. The choice of these internet specifications is linked to the fact that we wanted to produce an inexpensive and easy-to-use tablet. The A7 is not a graphics tablet and for this reason you cannot use the S Pen to give vent to your creativity. However, it mounts Android 10 as an operating system and an 8MP rear camera.
True, it's not a high-processing tablet, but it's still good for productivity and entertainment. The 7.040 mAh battery capacity will allow you to use it for 10 hours without having to recharge it each time. If watching movies and playing games isn't enough for you, you can have fun with 4 stereo speakers with built-in Dolby Atmos surround sound.
With the A7 you can take home one of the best budget Samsung tablets at a cheap price.
Buy on Amazon
Samsung Galaxy Tab A Kids Edition 8 pollici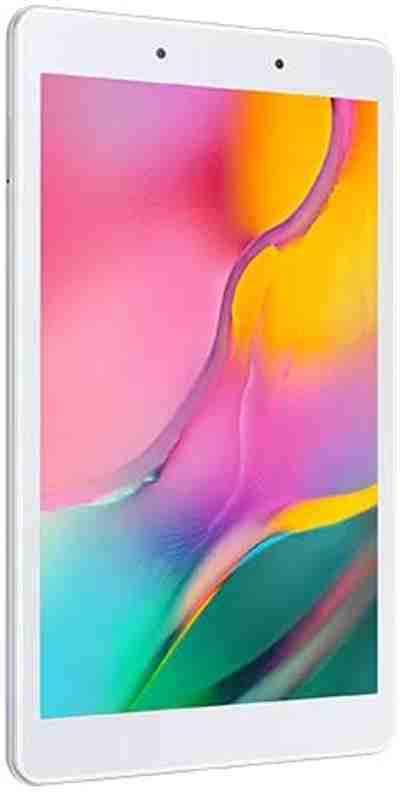 Best tablet for children.
For
8 inch display
Good autonomy
Animated interface
Cons
Parental control too essential
Quality / price ratio not satisfactory
Only 1 GB of RAM
If you are thinking of buying a tablet for children, Samsung Galaxy Tab A Kids Edition 8 pollici it is an ideal device for ages 4 and up. This tablet is equipped with a 7 inches with 1026 × 600 pixel resolution, a good enough screen for both gaming and movies.
The processor is a Samsung Marvell PXA270 1.2 GHz dual core, backed by 1GB of RAM which results in just enough performance, which may still be fine for a child. The tablet has preloaded some applications including games for children; there are two cameras: the front of 1.3 megapixels and the rear of 3.0 megapixels; USB 2.0 and WiFi connectivity.
The battery has a power of 4.000 mAh which allows a fairly good autonomy, up to 5-6 hours keep going, even with Wi-Fi on.
Buy on Amazon Buy on Amazon
Best mid-range Samsung tablet
Samsung Galaxy Tab S6 Lite (10.4 inch)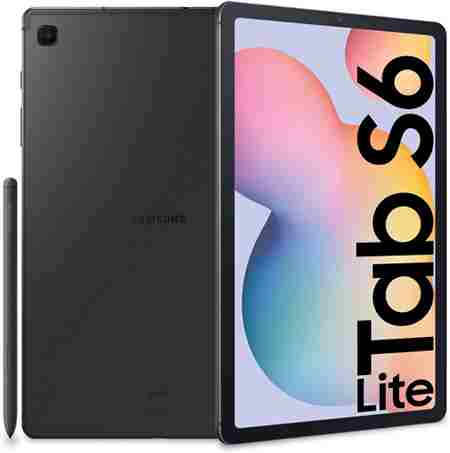 Among the best mid-range Samsung tablets.
For
Cheap
S Pen
Headphone jack
Good build quality
Cons
No fingerprint scanner
Some problems with the S Pen
No fingerprint sensor
No Samsung DeX
With the Galaxy Tab S6 lite, Samsung aims to cover a wide variety of price ranges. This tablet despite being sold at an affordable price, is presented as a premium and high-end product.
For those who want a tablet for communications, drawing and entertainment, the Galaxy Tab S6 Lite is one of the best Android tablets available.
The S-Pen is very responsive and is included in the box, so you can take advantage of those digital drawing and editing applications that are perfect for Samsung's stylus. The Tab S6 Lite has a 10,4-inch WUXGA + display and better-than-expected sound quality, with two speakers enabled Dolby Atmos tune in AKG. There is also a front and rear camera, along with a microSD card slot that supports up to 1TB.
It features an Exynos 9610 processor, less RAM, and less storage space than its more expensive cousin, the Tab S6. Otherwise Samsung has not managed to incorporate on this tablet, the HDR certification and the AMOLED display, this denotes an absence of sharp images and smooth videos. Despite everything, the S6 Lite is known for its excellent stylus and gesture experience.
Buy on Amazon
Samsung Galaxy Tab S3 (9.7 pollici)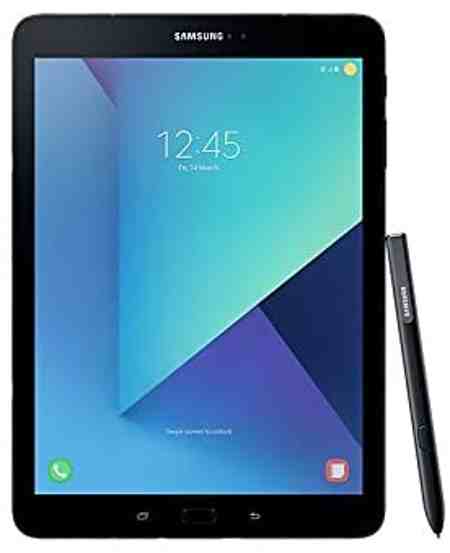 Best 9.7 inch Samsung tab tablet
For
Great screen
Support for 4 G
Light and thin
Cons
Unsatisfactory performance
There are no headphones supplied
Price still too high
It Samsung Galaxy Tab S3 it's a tablet with pen, in fact, we find the S Pen, when it was launched on the market it was considered a top of the range, today it is considered a good device but the price is still too high.
Il display is 9,7 inches with panel Super AMOLED and resolution of 2048 × 1536 pixels which integrates the Wacom digitizers to use the full potential of the pen.
The hardware is very powerful and high-end, let's talk about a Qualcomm Snapdragon 820 processor, with 4 GB of RAM and 32 GB of storage, expandable with Micro SD.
There are two cameras, the rear 13 megapixel and the front 5 megapixel. As for connectivity we find Wi-Fi ac, Bluetooth 4.2, GPS and USB-C input, in addition, there is also the variant equipped with 4G LTE connectivity on the market. There battery from 6.000 mAh ensures good autonomy.
Buy on Amazon Buy on Amazon
Best Samsung tablet with Windows
Samsung Galaxy Book Tablet (Windows 10)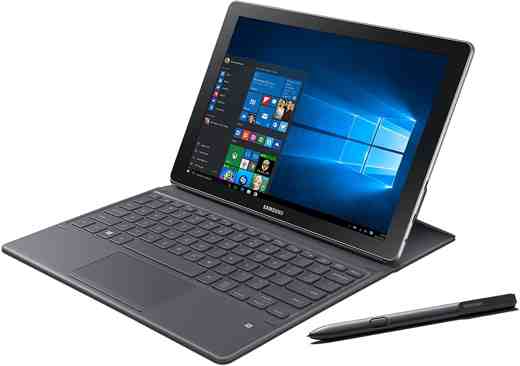 Best 12 inch Samsung tablet.
For
Keyboard and S Pen included
AMOLED screen
Type-C gate
Cons
Keyboard not of excellent quality
Autonomy just satisfactory
It gets very hot
If you are looking for a tablet with a keyboard included, then Samsung Galaxy Book Tablet is the device you should consider.
We are talking about a very expensive tablet that belongs to the high-end, it has a very powerful hardware compartment and is ideal if you need a device capable of adapting to all needs, from simple use to professional type.
Display from 12 inches with Super AMOLED panel and Full HD + resolution of 2160 × 1440 pixels, processor Intel Core i5 7200 U supported by 8 GB of RAM and 256 GB of internal SSD memory.
We find a 13 megapixel rear camera and a 5 megapixel front camera, while the connectivity sector consists of Wi-Fi ac, Bluetooth 4.1, GPS, NFC and USB-C.
This tablet has the Windows operating system 10 which, together with the S Pen and the keyboard, make it a real portable PC, also suitable for those who need to use graphics software. The battery is 5.700 mAh.
Buy on Amazon
Best Samsung tablet with SIM
Samsung Galaxy Tab A 10.5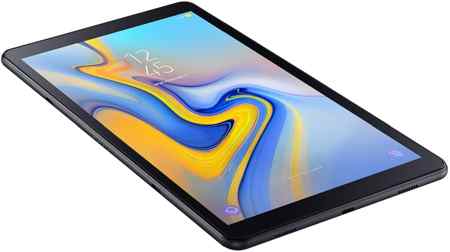 The best 10 inch Samsung tablet at a good price.
For
Quattro speaker
Battery life
Processor
Child mode
Cons
In fast scenes, the images are slightly grainy
The quality of the films is not high
Wi-Fi not flawless
Il Galaxy Tab A 10.5 it comes with a display with a resolution of 1200 × 1920 pixels and a diagonal of 10.5 inches made in technology IPS LCD. The Main camera is 8 MP and records video up to the resolution of 1920 × 1080 pixels while the front camera takes photos up to 5 MP.
The processor of this device is a Qualcomm SDM450 Snapdragon 450 octa with 64-bit support which works at the frequency of 1.8 GHz and has a graphics processor Adreno 506. The RAM is from 3 GB while the internal memory is 32GB and is expandable with the micro SD.
Battery life is superb, it's from 7300 mAh and plays up to 15 hours of video content on a single charge. Thanks to the Quick Charge function it can be fully recharged in just 3.5 hours
The interface of this tablet is suitable for children and with the Child mode offers content designed for all age groups.
Buy on Amazon Buy on Amazon
Altri tablet Samung
On the official Samsung website you can find other tablets, for example of the type Galaxy Tab S o Galaxy Tab A, and view the main technical characteristics. If you decide to buy one, you can visit the Samsung store on Amazon taking into account not only the technical specifications but also the reviews and comments of those who have already purchased them.