You have decided to buy the best robot vacuum cleaner but you have no idea of ​​the technical characteristics to be evaluated to be sure of choosing the best vacuum cleaner? In this guide we will help you understand what the considerations are and suggest a list of best robot vacuum cleaners currently on the market.
You must know that today there are complete and functional solutions that allow us to completely relieve ourselves of the domestic strains, according to your needs you can find the right product, remember that even the supply of accessories makes the difference. When you buy an i robot also think about the type of cleaning you want to have and the time you want to save.
Today a robot vacuum cleaner is considered a useful and irreplaceable accessory for the home, it is an appliance that is able to clean with precision and accuracy and differs from traditional vacuum cleaners, because it does the cleaning in a completely autonomous way.
Even the best traditional vacuum cleaner cannot offer all smart functionality that the best robot vacuum cleaner can provide. That's why, in indecision, you should think about buying the second one and start making your home automation.
How to choose a robot vacuum cleaner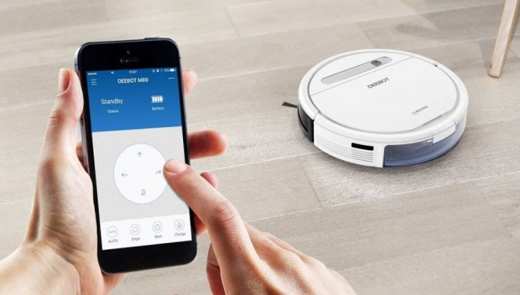 How to choose the best robot vacuum cleaner? If you want to buy the best robot vacuum cleaner, you need to know where to start, in general there are some fundamental aspects to consider which are: design, materials, tank, battery, smart functionality and floors and slopes.
Design
As regards the design, the choice also depends on the spaces in the house: a round-shaped robot vacuum cleaner is more agile in its movements and can effectively clean in open spaces with few corners, while a square-shaped one is more suitable for corners but may have difficulty in others movements.
Tank
Il tank indicates the capacity of the robot vacuum cleaner, a cheap model usually has a capacity of 250ml, while i best robot vacuum cleaners reach up to 500 ml.
Battery
Before buying the best robot vacuum cleaner remember to check the duration of the battery, this is a very important detail, a model with low autonomy between 60 and 90 minutes, cleans at most a space equal to 40-45 square meters. The best robot vacuum cleaners can have batteries that last from 2 to 4 hours ensuring a cleaning on a larger surface.
Voice commands
If you want a high-tech robot you need to make sure that the smart features they include are present voice commands, remote management via applications, environment mapping, cleaning scheduling, surface and obstacle recognition sensors and anti-rollover system.
Floors and unevenness
Finally, also remember to consider the type of floors and any unevenness present in the house, these are two aspects that can make the difference in choosing one model instead of another.
Which robot vacuum cleaner to buy
Now that you have a clear idea, you can choose the best robot vacuum cleaner with greater awareness, below we have chosen for you some of the best robots on the market.
Best low-end robot vacuum cleaners (under € 200)
Lefant M-201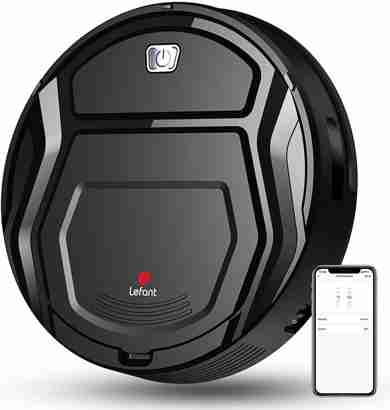 Small product perfect for small apartments.
For
Lower and narrower than standard models
silent
Easy to use and clean
Rechargeable batteries included
Cons
It does not do mapping
Difficulty connecting to the app
Many complain about the difficulty in finding spare parts
It is not possible to delimit areas
It has no washing function
The domestic robot Lefant M-201 it is perfect for small spaces and especially for hard floors and carpets. It has 360 degree sensing technology, called FreeMove, with integrated gyroscope system and motion detection sensor to overcome blockages and obstacles during cleaning.
It has a small design (about 8cm tall), multiple cleaning modes and a 500ml powder container. The suction mouth (up to 1500pa), brushless, avoid tangles and is very strong. The battery is 1800 mAh and charge and discharge up to 5.000 times. Guarantees cleaning up to 90 minutes of autonomy and when the battery is low, the robot returns to the charging base for recharging. To the long duration and small size, we add the low power consumption and an app to manage the cleaning modes, even with Alexa. For other robots from the same company, go to Lefant official website.
Buy on Amazon
Vileda VR 102
Robot aspirapolvere low cost.
For
Large tank
Easy to use
Only 8 cm tall
Cons
Absence of Smart technology
It does not go back to the charging base by itself
Vileda VR 102 is a great robot vacuum cleaner, ideal if you are looking for a product that has one good capacityin fact, it is equipped with a tank of 500 ml which ensures a long cleaning duration.
Thanks to the rechargeable battery with which it is equipped, this home robot ensures a continuous cleaning for 90 minutes, while it takes about 4-5 hours to recharge.
In addition, it recognizes obstacles and prevents collisions thanks to the side protection and also to the decrease in speed in the vicinity. He is also able to prevent falls by recognizing his own 8 cm in height which allow it to clean under furniture without problems and is also suitable for hard floors and short-pile carpets.
Buy on Amazon
Eurfy RoboVac 11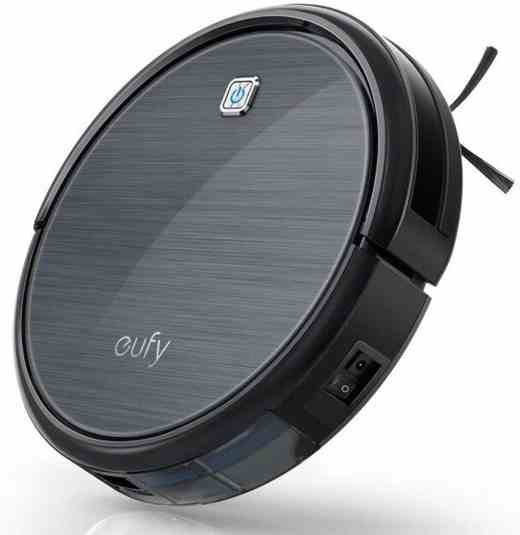 Perfect for animal hair.
For
It also cleans carpets
Good autonomy
4 cleaning mode
Cons
Only daily programming
Not suitable for floors that are too dark
Lack of remote control
This product easily enters our list of best home robots, thanks to its excellent quality / price ratio. Eurfy RobotVac 11 is equipped with sensors that avoid obstacles, it has up to 4 cleaning mode and its compact and flat dimensions allow it to reach even the most difficult points.
There are two side brushes and one roller that work simultaneously for greater efficiency. The battery from 2600 mAh it allows him to work for almost 2 hours in a row, covering an area of ​​100 square meters. Ability to program cleaning times, the robot returns by itself to the charging base. HEPA filter available.
Buy on Amazon
Proscenic 850T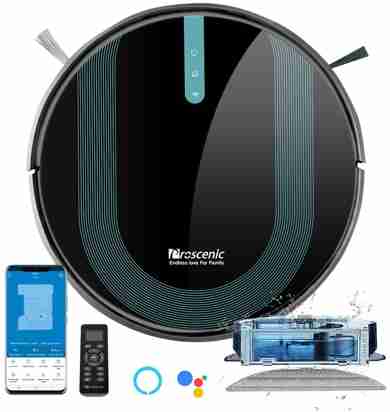 Chinese 2-in-1 robot vacuum cleaner at a good price.
For
Magnetic tape to delimit cleaning areas
Two tanks for dust cleaning and washing
You can use it with remote control and app
He climbs quietly on high carpets
Powerful suction
Tank style drive wheels
Not noisy
Many spare parts supplied
Cons
When it locks, it does not beep
It does not save previous mappings
Many users complain about the battery life
Proscenic 850T It has a iPNAS 2.0 smart navigation in order to clean any corner of your home, even the most hidden. With the many cleaning programs it is able to remove dirt from the floor while also offering the washing functionality.
It has super suction power from 3000Pa and 3 adjustable levels for any need. Furthermore the driving wheels allow him to climb on several levels and to slip even under the sofa for aheight of only 7,3 cm. With the magnetic tape supplied, you can delimit the places in which to pass it and create a virtual wall. The battery has an autonomy of 120 minutes and noise: 62-75dB. It is equipped with recharge automatic (back to base when unloaded for charging) and with the app ProscenicHome, you can control all the advanced functions of the robot.
For more information read our review on Proscenic 850 T.
Buy on Amazon
iRobot Roomba 692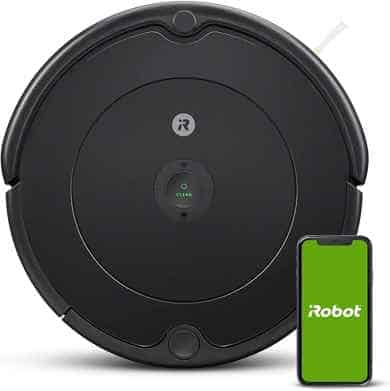 The cheapest Roomba.
For
Good suction power
Cleans very well
Perfect for carpets
It also works with Google Assistant and Alexa
It has a range of 3 hours
Cons
Lack of laser to map the house
A little noisy
The robot vacuum cleaner 692 is among the IRobot Roomba cheaper. It thoroughly cleans any type of floor and is characterized by intelligent sensors and a very powerful cleaning system. Collects dirt and pet hair well through a 3-phase cleaning system with double multi-surface brushes, two side brushes and a powerful vacuum cleaner.
Being part of the iRobot family with over 30 years of activity in the sector is certainly a guarantee. All robots are constantly updated and, like the 692, are equipped with Wi-Fi, with the app iRobot HOME, and voice assistants: Amazon Alexa e Google Assistant.
Buy on Amazon
Best robot vacuum cleaners Mid-range (between € 200 and € 400)
Kyvol Cybovac E31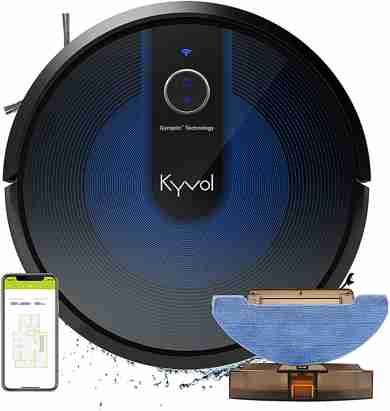 2 in 1 robot vacuum cleaner A ++.
For
Good value for money
Constructive quality
silent
Accessories supplied
Easy to use
Easy to clean
Cleans well and in a short time
Cons
Some users complain about the battery life
Average mapping system
Few voice commands set up with Alexa
Problems cleaning the black carpet
Il Kyvol Cybovac E31 is a vacuum cleaner robot with strong aspiration of 2200 pa, advanced technology of Gyropic (room cleaning a zigzag) is energy class A ++. Through an infrared sensor, it can identify the stairs and avoid any falls or collisions. It is able to reach any corner of your home, in a slim body, and through magnetic strips you can set delimited areas.
La cleaning lasts 150 minutes thanks to a capacity of 3200 mAh. If you want to wash the floors, you can replace the dust container with the water tank and choose the suitable volume. Finally you can use it with the app Kyvol, via Wi-Fi, to manage its positioning in real time and set the cleaning time, and control it via Alexa.
No products found.
Aries 2718 XClean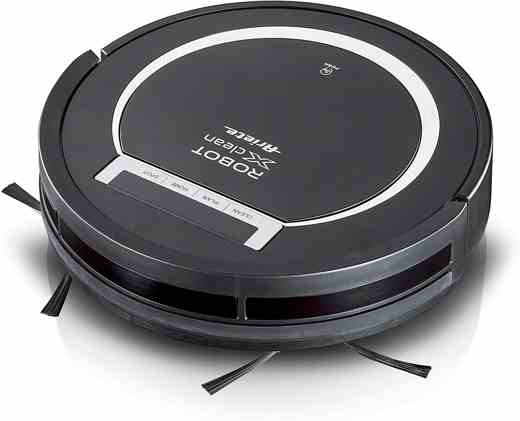 Best quality / price vacuum cleaner robot.
For
Double cleaning function
Low noise
Good suction power
Cons
Small tank
It does not reach the corners perfectly
Little Smart
If you are looking for the best cheap robot vacuum cleaner, this product represents an excellent compromise between price and functionality.
Made by the famous company Ariete, it offers six ways of cleaning the house, can be programmed and managed via an application, has a series of sensors that allow it to avoid stairs and furniture and move freely around the house.
It has a low noise, under i 65 dB and has the advantage of being a robot vacuum cleaner and floor cleaner, thus combining two very useful features. The autonomy is 1,5 h and is able to return autonomously to the charging base to recharge, in addition, there is also a HEPA filter supplied.
Buy on Amazon
iRobot Roomba 605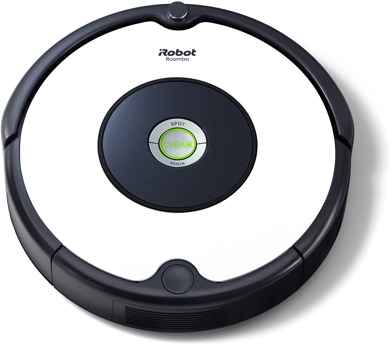 Roomba dated but still effective.
For
Reliable
Deep cleansing
Clean carpets well
Cons
Manual start there is no app
Noisy
Doesn't map rooms
It is not programmable
No Wi-Fi
Il Roomba 605 it is perfect for vacuuming pet hair thanks to central counter-rotating and anti-tangle brushes. It is based on the system AeroVac, which combines a powerful aspirator to the filter to retain fine dust particles.
To use it you do not need to set cleaning programs, but just touch it and start it because it automatically adapts to the conditions of the environment to be cleaned. With its system Wall Following, recognizes walls without collisions, thanks to a rubberized front shock absorber. Plus the system Soft-Touch it slows down its speed when it comes into contact with obstacles (40 different behaviors 67 times per second). Pressing the button Chub, cleans every room independently with the iAdapt navigation technology, to move around the legs of chairs and tables. By pressing on Spot, focuses on a certain area by pressing Dock, returns to base.
Buy on Amazon
Honiture Q5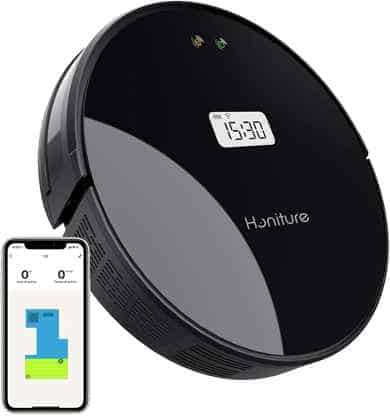 Robot 2 in 1 con display LCD.
For
Two separate tanks for cleaning and washing
Very large powder tank
Deep cleansing
Instant Wi-Fi connection
Mapping programming
Complete accessories
Simple to set up
Voice commands in Spanish
Includes magnetic tape to mark off areas
Cons
It does not store house maps
Honiture Q5 it is suitable for all types of floors and has a LCD display to inform you about the current time, Wi-Fi connection status and the status of the cleaning work. It is very thin (about 7 cm high) and the build quality gives it an elegant and refined look. This 2-in-1 robot vacuums and mops floors thanks to a 350ml E-water tank through which it is possible to set a flow of water of various levels.
La suction power is 2000 Pa while the powder container is 600ml. THE sensors infrared avoid collisions and combine perfectly with scanning to calculate distance, angles and automatic route planning. Create virtual maps in real time by leveraging too l'app Hismart and remote control. Robot Q5 is compatible with Alexa e Google. The battery is 2600 mAh and has a duration about 100 minutes.
Buy on Amazon
iRobot Roomba 671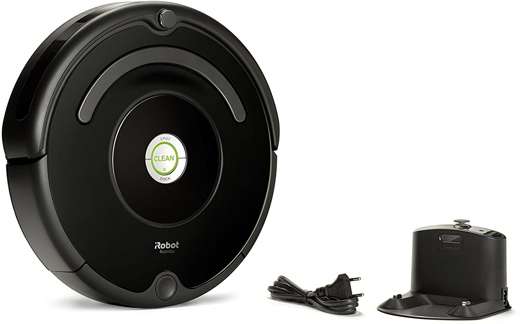 Best silent vacuum robot.
For
silent
Fast charge
Low height
Cons
Little battery life
Absence of the e-map
If your cleaning needs are quite high, iRobot Roomba 671 is the robot vacuum cleaner for you, complete with every functionality, thanks to sensors Dirt Detect you can focus on areas where dirt usually lurks the most. You can control it remotely via the iRobot Home app and at the same time schedule the cleaning cycles.
AeroVac filter fine dust, mites and allergens. Equipped with a rechargeable battery that recharges in no time, to optimize the work. Noise level of 58db, therefore extremely low to limit noise pollution.
Buy on Amazon
Best robot vacuum cleaners High-end (over 400 €)
iRobot Roomba 960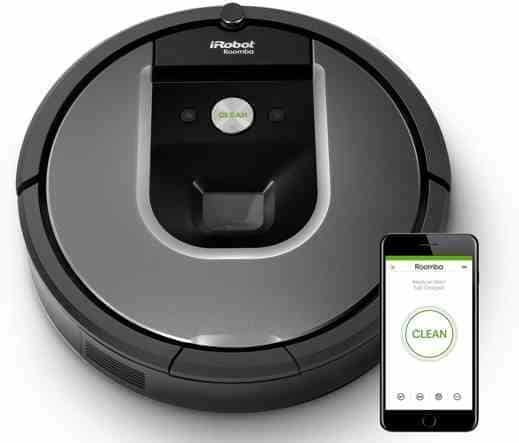 Best robot vacuum cleaner with mapping.
For
Good autonomy
Remote control
Deep cleans
Cons
Little orientation in low light
Few accessories
You will surely know that i roomba vacuum cleaner, they are among the best high-end robot vacuum cleaners around and even this model does not disappoint expectations. It is equipped with a sensor system Dirt Detect to clean the areas where the dirt is concentrated more thoroughly.
With the'app iRobot Home you can schedule and start cleaning remotely and it is also compatible with Amazon Alexa. The 3-phase AeroForce system ensures up to 5 times more power; the filter AeroFOrce High Efficiency captures up to 99% of dust, dirt and allergens. It also uses the navigation system iAdapt 2.0 Visual Localization that maps space and adapts its movements. Autonomy of 2 hours.
Buy on Amazon Buy on Amazon
Xiaomi Roborock S6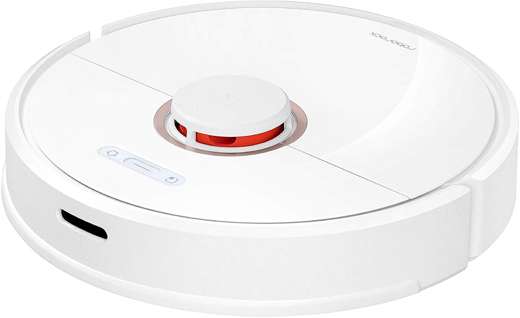 Best Xiaomi robot vacuum cleaner.
For
Room mapping
Remote control
Strong suction power
Cons
A little noisy
It does not deep clean in the most difficult corners
If you want the best Xiaomi vacuum cleaner robot, Roborock S6 is the product for you, it is a versatile product that in addition to normal cleaning, adds washing.
It is therefore a robot vacuum cleaner and floor cleaner, with a minimal design in which a laser sensor stands out for mapping spaces. Remote management available via app Xiomi Home. It has a remarkable suction power and thanks to its long autonomy it can work up to 3 hours in one charge mode. It is a smart and easily customizable model, recommended above all for treating large surfaces.
Buy on Amazon Buy on Amazon
Ecovacs Deebot 900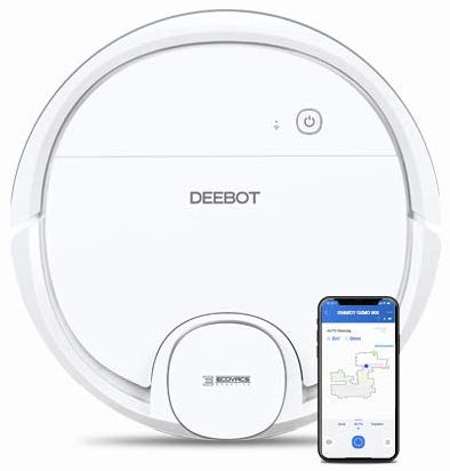 Suitable for large surfaces.
For
Excellent mapping of spaces
silent
Totally Smart
Cons
Suction power not always sufficient
A bit small tank
Among the domestic robots that deserve attention there is also theEcovacs Deebot 900, a very versatile product that thanks to smart technology allows you to access a series of functions to have a deep cleaning of all surfaces.
Equipped with obstacle detection sensors, thanks to Smart Navi, the robot creates an interactive map of the house in order to better organize the house cleaning program.
The robot can be controlled via the Ecovacs App which allows you to program cleaning times and methods, as well as to monitor the progress of the work status.
La lithium battery ensures up to 95 minutes of autonomy and the tank has a capacity of 240 milliliters.
Buy on Amazon
Neato Robotics D7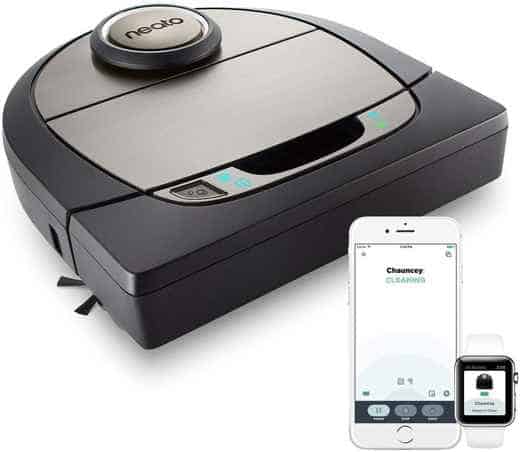 Effective with carpets.
For
Intelligent navigation system
Compatible with Alexa
Completely Smart
Cons
Too simple app
A bit unstable Wi-fi connection
Your search for the best robot vacuum continues with this very smart product, the Neato Robotics D7 it is designed to be fully managed through an application available for iOS and Android.
Thanks to its D-shape with Corner Clever technology, reaches all corners of the house and navigation Laser Smart with Extras Care it allows him to map floors, walls, rooms and furniture with extreme precision.
The suction technology Spin Flow with spiral brushes makes it suitable for all surfaces, in addition, the powerful filter Incredibly Performance it sucks up even the smallest particles in the air. The rechargeable lithium battery allows you to work up to 130 minutes, a great time if you think it takes 30 minutes to clean 60 square meters.
Buy on Amazon
iRobot Roomba i7 + (i7556)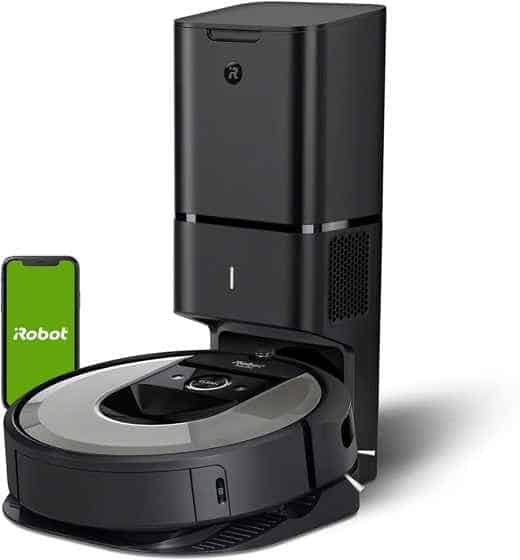 For
It can work both with "clean base" and without
Improved sensor system
Carry out general mapping of the house
Counter-rotating brushes
Aero Force cleaning power
Overcome 95% of the obstacles
It has a special camera to detail the entire area of ​​use
The collection tank can be washed
In the package you will also find a laser turret to delimit the areas
Cons
The suction column requires space for positioning
iRobot Roomba i7 + (i7556) is a cleaning robot with automatic emptying clean base. In practice, it does nothing but empty the dust container into a disposable bag that can hold up to 30 emptyings.
It has the technology Power-Fifting with 10 times more powerful suction than other vacuum cleaners. In addition, the 3-phase cleaning system uses two multi-surface rubber brushes to clean any type of floor. Imprint Smart Mapping technology allows you to customize when and which rooms to clean, also using the irobot home app to program your cleaning plans.
Buy on Amazon
If you are still not satisfied with other iRobot Roomba models, I invite you to visit the official website.
Don't miss these items for your smart home too: Best Dryer, Best Smart Bulbs and Bathroom Scales.
Frequently asked questions and answers
As far as power consumption in watts is concerned, it has no particular impact on your choice.
Choose a power level between eighteen hundred and two thousand and four hundred watts depending on the intensity of absorption you need and its regularity.
18 Dec two thousand twenty-one
Compilation of frequently asked questions that our users have sent us and that our experts have answered.