If you own a gaming computer and want to invest in the purchase of a good RAM avoiding running into possible slowdowns, then I suggest you take a look at the selection of better RAM of this guide.
Thanks to memory-hungry operating systems like Windows 10 o MacOS - not to mention demanding applications - having the best RAM is more important than ever for your PC. If your desktop or laptop computer isn't running quite as fast as it used to, it might be time to buy some RAM.
Read also: Best Processor: Buying Guide
Which RAM to choose
Before you go out and buy the first RAM stick you come across, there are a lot of things to consider. There are several capacity, speed and even dimensions of memory. And, if you're not very familiar with the PC component scene, you may have a hard time finding the best RAM for your rig.
Capacity
La capacity of RAM is expressed in GB. The most common denominations for each single bank are those of 4 and 8 GB and can be combined to reach up to 8 or 16 GB of memory
DIMM or SO-DIMM
RAM intended for desktop PCs are of type DIMM (Dual In-line Memory Module), while those intended for notebooks are SO-DIMM (Small Outline Dual In-line Memory Module), smaller than the former. The compatibility check is done through the motherboard and by the slots present for the RAM.
DDR, DDR2, DDR3 or DDR4
RAMs can be of type DDR, DDR2, DDR3 o DDR4, but on the market there are almost exclusively those of type DDR3 e DDR4. The acronym is an acronym of the English "Double Data Rate". The difference between these types of RAM concerns the data transfer speed and the number of pins that connect the memory to the motherboard. DDR3 memories operate with frequencies between 800 and 2133 MHz, DDR4 between 1600 MHz and over 3200 MHz.
Frequency (MHz)
The frequency is indicated in MHz and specifies the data transfer rate by the memory.
Energy consumption
To check and quantify the consumption of a RAM, you have to consider the voltage.
Dual channel, Triple channel o Quad channel
These are technologies that double, triple or quadruple the data transfer speed by using identical RAM banks. If your PC supports them you can buy more RAM banks.
Difference between Low profile and High profile
The RAMs all have a heat sink, and they differ in High Profile e Low Profile. The first, more powerful, have a larger heatsink and are ideal for overclocking. They also have a higher frequency.
The two types were created to help users who have a particularly large CPU heatsink, and who therefore should not allow the mounting of RAM memories in the first two slots. For this reason it was decided to create memories capable of replacing High Profile RAM memories with low Profile. The latter are present in laptops and compact PCs or in PCs with large heatsinks, the High Profile ones are found in low-quality or high-quality memories and are often used by Gamers or Overclockers.
Read also: Best motherboard: from gaming to overclocking
Best RAM on the market
To help you find the best RAM that fits your needs, we've rounded up the best RAM kits on the market right now for you. Whether you're looking for a quick and easy upgrade that lets you open multiple Chrome tabs, or you're looking to run the best PC games, this RAM list will help you choose the best.
Best budget RAM (under $ 150)
Corsair Vengeance LED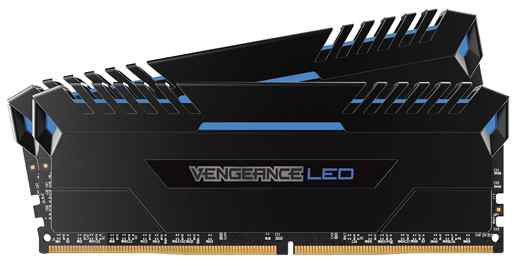 The best RAM on the market.
Corsair it's one of the more trusted names when it comes to the best RAM on the market. His series Vengeance, in particular, it has something for everyone with its offerings LED DDR4. In addition to giving PC builders that extra bit of vibrant lighting, this top-of-the-line DDR4 RAM has robust heat diffusers that maximize cooling for higher overclocking and high performance. The series DDR4 a LED Vengeance Corsair also has latency CL16 and speed from 3.466 MHz, so it is just as fast and responsive as it is aesthetic.
Buy on Amazon
G.Skill Trident Z RGB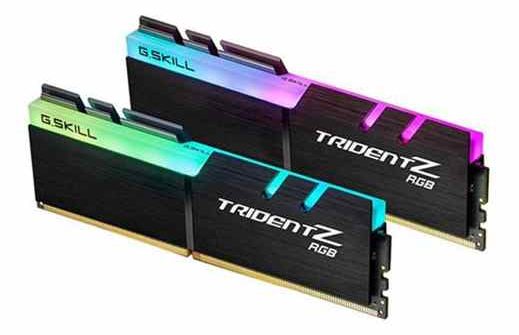 Best DDR4 RAM.

Everyone knows G. Skill and his RAM series Trident Z RGB. This is one of the best RAMs not only because it's fast, but also because of its lighting effects - the top of each DIMM features a full spectrum rainbow wave light bar that you can use to match RGB lighting across your entire system. . Trident Z RGB DDR4 RAM has latencies CAS between 14 and 19, which is pretty cool, but with speeds up to 4.266 MHz.
Buy on Amazon Buy on Amazon
Kingston HyperX Predator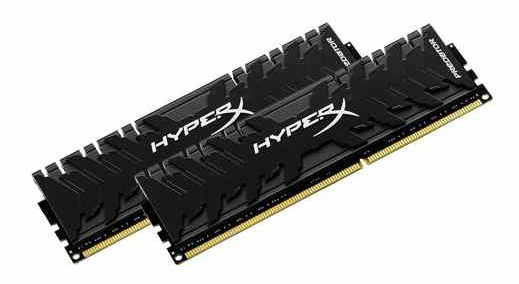 Better DDR3 RAM.
La HyperX Kingston's high performance has some of the best DDR3 RAM on the market and Predator models are particularly optimized for extreme performance, further expandable with XMP profiles. The series Predator DDR3 achieves latencies from CL9 a CL11 and speeds between 1866 MHz and 2666 MHz.
Buy on Amazon Buy on Amazon
Kingston HyperX Fury

The best budget RAM.
This Kingston HyperX Fury it's an auto-overclocked memory that won't drain your wallet. Intelligent DDR3 or DDR4 RAM automatically detects system components to overclock at the highest possible speeds, optimizing performance for all of Intel's latest chipsets. Comes with latencies between CL14 e CL16 and has speeds between 2.133 and 2.666 MHz. While it's cheap RAM, it can really have a huge impact on your rig's performance.
Buy on Amazon Buy on Amazon
HyperX Fury RGB 3733MHz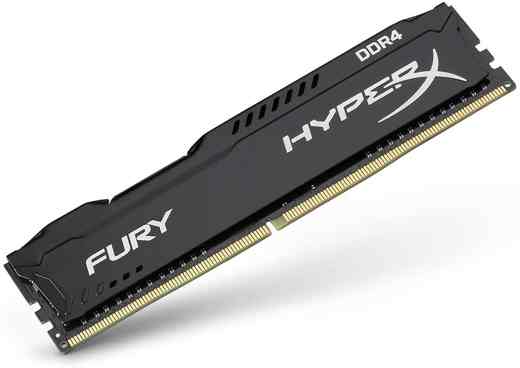 The best high-frequency RAM
HyperX Fury RGB 3733MHz it's not just a beautiful RAM with its RGB design. With speeds of up to 3.733MHz and CL15-19 latencies, it's as fast as it is amazing. This makes it deserving of the best recognition as a high-frequency RAM. In addition, it comes with predefined Intel Extreme memory profiles for maximum performance and yperX's patent-pending infrared synchronization technology. For an even more immersive gaming experience, you can cascade this RAM to sync with multiple devices RGB. This is one of the best RAM to invest in right now.
Buy on Amazon
Spectrix D80 needle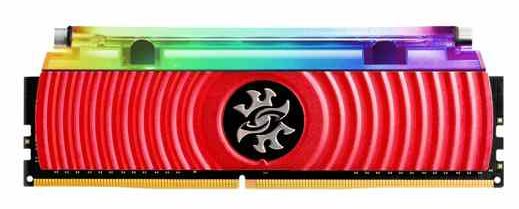 Best Gaming RAM.
If you're building a complete gaming rig, you'll want the lightest hardware on offer - who doesn't love a gaming rig that can light up the entire room? If you like this, Spectrix D80 needle is the RAM to try. Not only is it available in frequencies up to 5.000MHz, but it's liquid-cooled built in, which means you don't have to worry about overheating. Adata Spectrix D80 will be the best gaming RAM in an RGB-lit cave.
Buy on Amazon
Corsair Vengeance LPX

Best DDR4 8GB RAM.
RAM LPX Vengeance Corsair is designed for users who want maximum performance with the smallest footprint. This low-profile RAM is essential for PCs with huge CPU coolers. Despite being so low-key, it still features an eight-layer heat spreader to cool when overclocking. While its slim design does not allow for LEDs, but you can get it in three colors: black, red or blue.
Buy on Amazon Buy on Amazon
G.Skill Mac RAM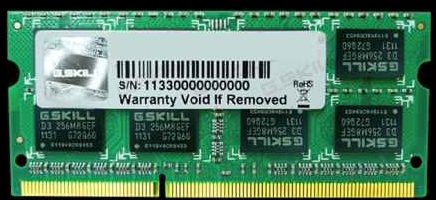 Best ram for MacBook
G. Divorcel is not only dedicated to RAM for laptops and desktops, it also has memory upgrades for Mac. Using a third-party kit other than Apple will save you a lot of money, as long as your Mac is old enough to still have upgradeable RAM. These SO-DIMM kits have CAS latency between 9 and 11 and feature speeds between 1.333MHz and 1.600MHz.
Buy on Amazon
Best high-end RAM (over $ 150)
Corsair Dominator Platinum RGB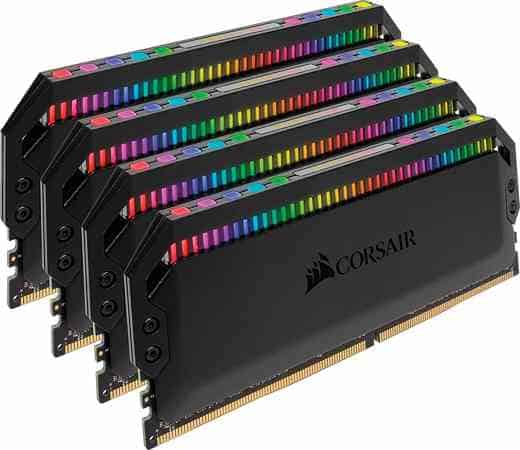 The best high-end RAM.
If you want the best of the best and aren't worried about prices in the least, RAM Dominator Platinum Corsair has always been at the top of the list. However, in 2019, it was revamped to include new ones LED Capellix RGB by Corsair, leading to a much richer and more colorful design. It's the same high-end RAM we know and love, with speeds up to 3.600MHz, but the best RGB makes the Corsair Dominator Platinum RGB the best RAM.
Buy on Amazon Buy on Amazon
HyperX Predator DDR4 RGB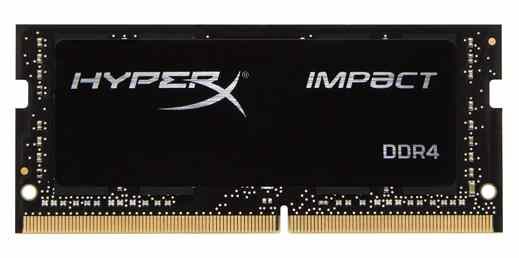 Better RGB RAM.
HyperX has always been a big name for desktop RAM and it's not hard to see why. The DIMMs they release always feature the latest technology without pushing the price higher than is really needed and HyperX Predator DDR4 RGB is a good example. This RAM is not only fast, it also looks good - with technology Infrared Sync which promises to actually synchronize the lighting between the DIMM. And, with its sleek black heat sinks, this is the best RAM if you want your gaming PC to achieve maximum aesthetics.
Buy on Amazon
G.Skill TridentZ Royal
Better RGB RAM.
Finding a RAM that perfectly fits your illuminated gaming rig is easy with G.Skill. Its RAM, the TridentZ Royal is considered to be one of the best RGB RAMs on the market right now, thanks to its unique crown design. This means it features a crystal clear light bar that basically scatters the eight customizable RGB colors. The RAM is polished with aluminum coatings in gold or silver colors. But be careful not to be fooled by looks alone, the G.Skill TridentZ Royal also offers great reliability and performance.
Buy on Amazon Buy on Amazon
Crucial Ballistix

Best RAM for gamers.

Crucial Ballistix it is by far the best RAM for gamers and those who love high performance. It was designed to be compatible with Intel and AMD platforms. Supports XMP 2.0 for overclocking or running the JEDEC default profile. It is available in at least 3 colors and is able to offer higher memory speed. Other information is: 2666 MHz, DDR4, DRAM, Gaming Memory Kit for Fixed Computers, 32GB (16GB x2), CL16, Black.
Buy on Amazon