Best webcams for PC. A buying guide on webcams for streaming in which you will also find the elements to consider and which are: resolution, autofocus, lens quality, frame rate and much more.
Those who own the best notebooks or all-in-one PCs don't already have quality built-in webcams, but desktop PC users need to have the best webcam if they want to turn their computer into a live streaming or video conferencing monster.
Streamers, live players, vloggers or other professionals in the video streaming niche require a high quality webcam for their businesses. If you plan to be a streamer, you will definitely need the best PC webcam.
You might be a bit confused with all the technical details and specs that the different brands offer today, that's why to help you out, I've decided to make a list of the best webcams for PC on the market.
Before getting started here are the factors you should consider when buying a streaming webcam.
How to choose the best webcam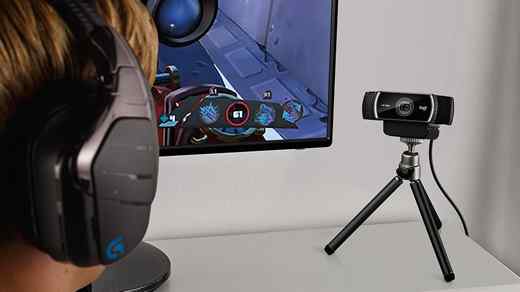 A webcam can be integrated or sold individually. Unfortunately, integrated webcams have a lower quality, resulting in poor video resolution. If you need a webcam for streaming purposes, you need to invest in a standalone camera instead. Here are the factors you should consider.
Frame Rate
Frame rate is one of the most important factors in purchasing a webcam for streaming purposes. Basically, it determines the number of frames per second (FPS) that the device is capable of recording. It also determines how smooth the movements are in your video.
In case you didn't know, a video is a collection of still images that are quickly transferred and that your eyes and brain will translate them into smooth motion. Therefore, the higher the FPS that your device can churn out, the smoother the video playback will be.
Most streaming webcams have a minimum of 30 frames per second. However, if you want professional quality recording, you need a webcam with 60 frames per second.
Resolution
Another important factor to consider is the resolution. While the frame rate determines the smoothness of the video, the resolution will determine its quality. For a professional looking video, you will need a streaming webcam with a high definition resolution.
You will normally come across various terms when looking for a PC webcam with good resolution like 720p, HD, 1080p and 4K. These terms refer to the number of pixels in a given area. Therefore, the higher the number, the denser the pixels are concentrated which results in better image quality.
Le best webcams for PC they often have a resolution of 1080p or 4K, which makes them ideal for streamers and professional gamers. However, even a webcam with a 720p resolution can work well, especially if you're on a tight budget.
Quality in low light conditions
A poor lighting is often the main reason for low quality videos. Unless you're an established streamer, your lighting setup may not be properly lit or ideal for live streaming.
While you can correct the problem by making sure your room is bright enough, opt for a webcam with an automatic lighting correction and a color enhancement function is the best solution. However, keep in mind that this isn't always the best solution, so you still need to make sure your room lighting setup is bright enough before you start streaming.
Autofocus
The function of auto focus ensures that your webcam can focus the image regardless of the conditions. Lower quality webcams on the market tend to lose focus even with the slightest movement.
A streaming webcam with the autofocus function will keep the subject in focus regardless of the movement and movement that may occur. This is especially ideal if you tend to move around a lot during your streaming sessions.
Lens quality
Even if you have invested in a high resolution camera, the quality of its lens will be another factor that can affect the overall quality of your video. One of the main differences that distinguishes quality webcams from cheaper ones is the quality of their lens.
Fortunately, it's not hard to decide which is the best option for a webcam's lens quality. In general, you can choose between glass or plastic lenses. In most cases, it is best to choose one camera with a glass lens, although there are also some quality products on the market that use plastic.
Best Webcams for PC
Now that you have a clear idea of ​​the features to consider before buying the best webcam, here is a list of the best Windows 10, macOS webcams around. Enjoy the reading!
1. Logitech C922 Pro Stream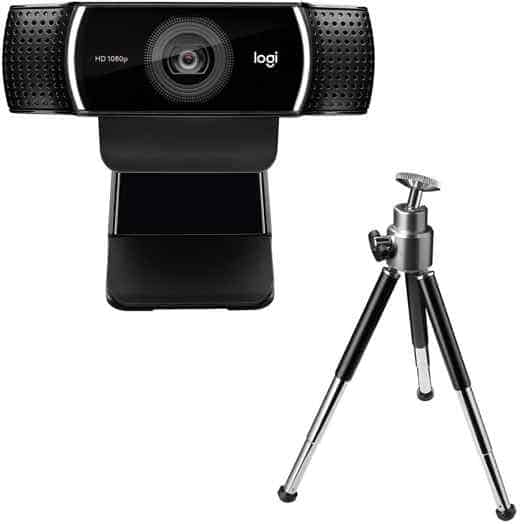 Best outdoor webcam.
Resolution: 1080p | Features: background removal, low light correction, 720p / 60fps video when streaming, stereo audio, autofocus, auto light correction.
For
Supporta lo streaming a 720p / 60fps
It works well even in low light conditions
It offers professional HD quality for professional streamers and live players
It has a microphone that offers advanced noise reduction
Full HD glass lens with autofocus function
Cons
No RealSense functionality
You need to manually install the drivers
Same design as the C920
Logitech G922 Pro Stream it is the best webcam on the market. It has the same design as the previous version, the C920, but also features 1080p video quality, perfect for video calling and automatically correcting low light conditions. It is a perfect streaming camera and ideal for YouTubers. It offers good audio quality and also supports background removal, which is no small feat.
The price is reasonable and the design is really nice, which allows it to fit into any apartment, office or studio.
Buy on Amazon
2. Logitech StreamCam
Resolution: 1080p | Features: intelligent autofocus and exposure, AI-enabled face tracking, 9:16 aspect ratio, built-in electronic image stabilization, USB Type-C connectivity
Features for creating content
Autofocus
Facial tracking
Logitech StreamCam is among the best webcams on the market. It is perfect for business video conferences and video chats with family and friends. It is a 1080p webcam with several features for creating content, including face tracking, autofocus and smart exposure. It has a design that allows it to rotate to take photos and videos in 9:16 format. It also has a frame rate of up to 60 fps and uses a USB Type-C connection to speed up video transfer options. It can also be mounted on a tripod.
Buy on Amazon Buy on Amazon
3. Razer Kiyo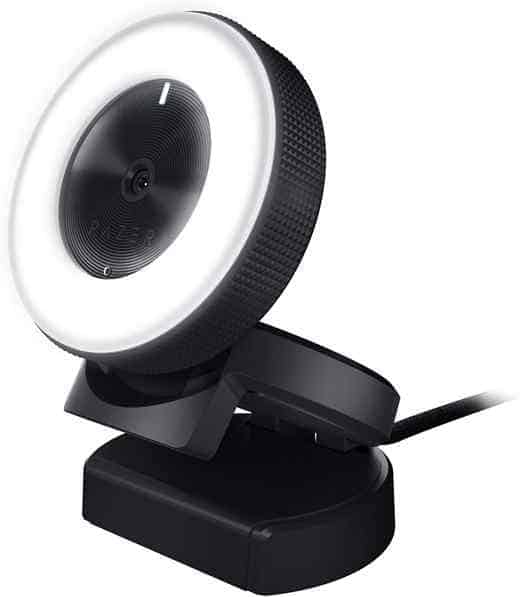 Best webcam for YouTube.
Resolution: 1080p | Features: ring light, compatibility with OBS and Xsplit,
For
Easy to use
Practice ring light
Precise and advanced autofocus function
Modern and striking design
Cons
Expensive
It tends to produce too bright recordings due to the ring light
Slow down when streaming in OBS
Il Razer kiyo is one of best webcam per streaming suitable for YouTube vloggers and gaming streamers. It offers 1080p resolution and good lighting with good image quality thanks to a light ring. Besides being easy to use, it does not require great computer skills for its plug and play configuration. All you have to do is connect the Razer Kiyo to the PC and start working.
It is compatible with the popular OBS and Xspilt streaming software.
Buy on Amazon
4. Microsoft LifeCam HD-3000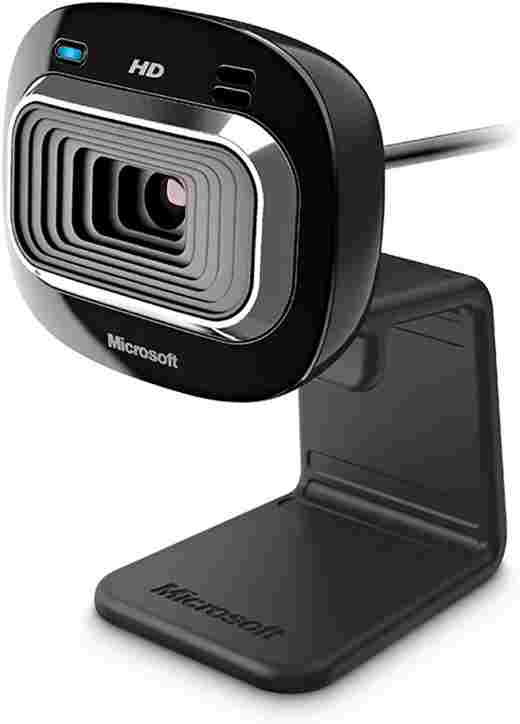 Best autofocus webcam.
Resolution: 720p | Features: color correction, noise cancellation.
For
Cons
Microsoft LifeCam HD-3000 is one of the best streaming webcams around. It is a product aimed more at professionals who have large screens. It offers 1080p recording, 720p live video calling and 360 degree rotation. It can also be mounted on a tripod with autofocus. The system is not missing TrueColor by Microsoft that moves the exposure dynamically to ensure good lighting.
To conclude, it is easy to set up and adjust but most of all it is sold at a very competitive price.
Buy on Amazon
5. Gull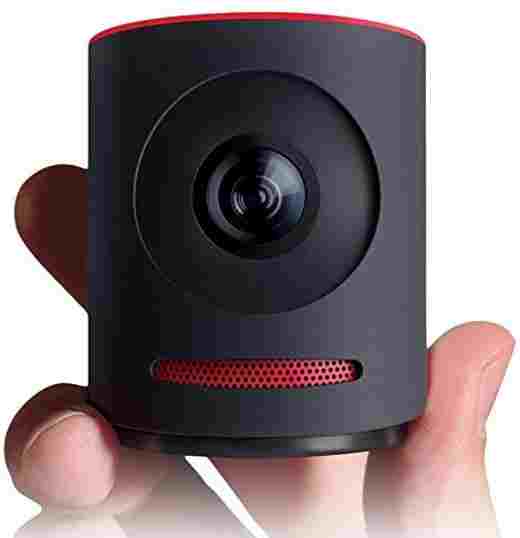 Best webcam for recording videos.
Resolution: 2160p | Features: 4K recording, mobile device compatibility, live video and audio editing, Bluetooth 4.1.
For
Portable
Compatible with various devices
Cons
If you work as a journalist or need to record videos, Mevo it is certainly one of the best webcams around. Mevo or Mevo Plus will help you capture all your live footage wherever you are, as long as you have an Internet connection. Also being a small device it is extremely portable.
You can record in 4K resolution and broadcast meetings, events, concerts and exhibitions. The price is high but the wide range of features is incredible. 100% recommended.
Buy on Amazon
6. Microsoft LifeCam Studio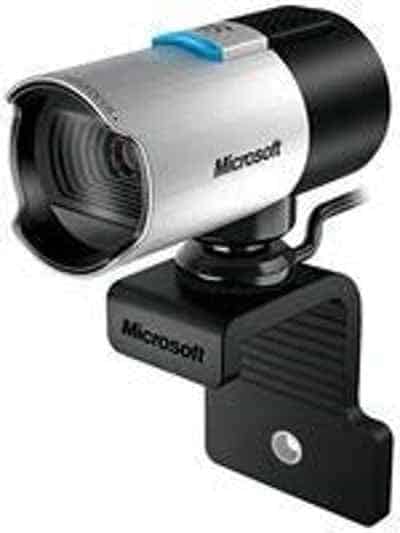 Best webcam for video conferencing.
Resolution: 1080p | Features: color correction, hi-fi microphone, Skype.
For
Wide field of view
Long band microphone
The microphone has a voice canceling function
It works perfectly with Skype
Cons
Expensive
Business oriented
Compatible with Windows only
LifeCam Studio is a webcam designed for business and is useful for presentations and conferences thanks to its 1080p recording, 720p live video calling and broadband microphone. It requires a powerful PC and offers 360 degree rotation and exposure shifting dynamically to ensure you have good lighting (TrueColor by Microsoft).
Buy on Amazon
7. Logitech Brio Webcam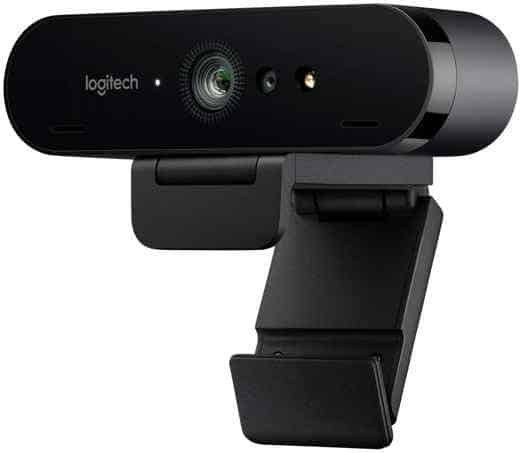 Best webcam for Mac.
Resolution: 2160p | Features: registrazione 4K, zoom 5X HD, Windows Hello, HDR.
For
Windows Hello
4K Ultra HD
Cons
High resolution too high
Expensive
It does not support still image capture
Logitech brio it is widely used by Mac owners for its slim and elegant design. It is an excellent device that in addition to offering UHD 4K and HDR resolution, also boasts Windows Hello and a convenient support to place it wherever you want.
It features 4K resolution for stunning video quality and HDR support (High Dynamic Range). Of course it is also among the best Windows PC webcams to consider if you want to make video calls for your work.
Buy on Amazon Buy on Amazon
8. Logitech C310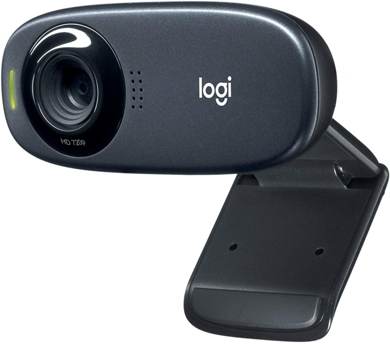 Best budget webcam.
Resolution: 720p | Features: 30fps frame rate, 60 degree field of view.
For
Cheap
Excellent image quality
Cons
No tripod mount
Limited to 720p
Logitech C310 is a budget webcam with good 720p image quality in a simple design that can be easily mounted on any monitor or laptop screen. The C310 automatically adjusts to lighting conditions to help you get the best picture, and with the included Logitech webcam software, you can use it to customize your frame or set your webcam as a motion detector.
Unfortunately the videos are not 1080p and the tripod mount option is missing. But if you need a solid camera for everyday video calling, the C310 is one of the best webcams for everyday use.
Buy on Amazon
9. Logitech C930e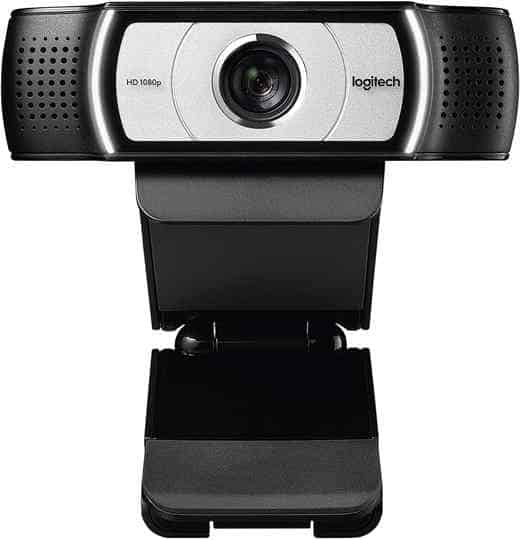 Best quality price webcam.
Resolution: 1080p | Features: background removal, poor protection fix, Windows Cortana and Hello compatibility, face tracking.
For
It can hold two to three people with its large FOV
Automatically adjusts in poorly lit areas
It has an auto focus function for long distances
Wide field of view
Integrated video processing
Cons
Lip movement tends to slow down a bit
Sometimes he has problems with Skype
Expensive
Webcam Logitech C930e is Logitech's best and most advanced HD webcam. Compared to traditional webcams, which rely on the PC, this unit encodes the video to produce better quality. The large 90-degree field of view and 1080p resolution makes it ideal for corporate video conferencing and presentations. You can record everyone in the room and with the integrated video encoding offer excellent picture quality.
It works perfectly with Skype for PC and Mac.
Buy on Amazon
10. Ausdom AW615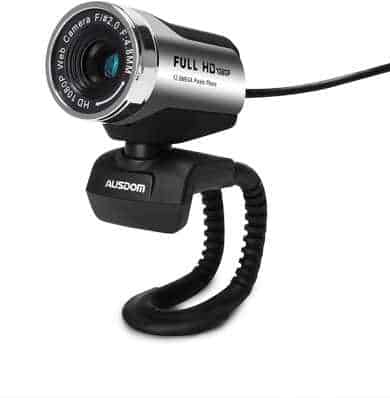 The best webcam with built-in microphone.
Resolution: 1080p | Features: Built-in microphone with noise reduction, low light enhancement technology, flexible support.
For
Cons
Manual focus
Probably not titanium
Each webcam on this list has a built-in microphone, and while all are pretty decent, the one that comes with Ausdom AW615 is particularly good, thanks to noise canceling technology, which allows it to be heard while eliminating background noise - making it perfect for use in noisy offices. It also offers full 1080p resolution, which not many webcams at this price point do. Some features are missing, in particular autofocus, but the quality microphone, Full HD resolution and low price make up for it.
Buy on Amazon