Le best portable workstations today they combine the portability of a laptop with the power of a desktop PC. In addition to being the best professional notebooks, they are also capable of handling intensive tasks such as video editing and rendering.
Now that processors and graphics cards are getting smaller and thinner, powerful laptops with super-compact designs are emerging. This means that today the best portable workstations have become lighter and thinner than ever without compromising performance or build quality.
However, this involves more economic effort, which is why it is so important to carefully choose the best architect and designer notebook for your needs.
How to choose a portable workstation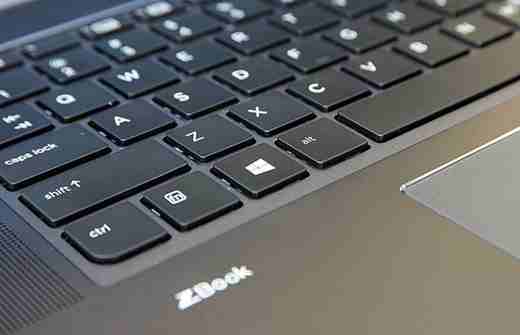 The most demanding users who need the most powerful notebooks on the planet will certainly have to take a look at the most interesting mobile workstations the market has to offer. We are not talking about gaming but about work. So applications such as computer aided design (CAD), architecture, engineering, video editing and post production, 3D rendering and animation, virtual reality and more require the best powerful notebooks, both in terms of CPU and GPU, in order to to run huge datasets and accelerate ultra-complex graphics.
Le best portable workstations they are certainly those of families HP ZBook e Precision Dell. But also Lenovo with the series ThinkPad and the new MacBook For 16 pollici, while incredibly expensive, are designed to be reliable and capable of running 24/24.
If you work in any of the professional fields mentioned above, or if your job requires waiting for complex calculations or graphics processing, buying a workstation means a good price.
CPU e RAM
The rule here is to buy as much processing power as you can afford. Portable workstation CPUs are Intel and Core mobile chips are high-end with processors Xeon.
To do your job better, I recommend that you choose a model with Core i7the Core i9 or even a Xeon. Try to figure out the specific software you will need to run on the workstation so that you understand which CPU might be ideal for you.
Many workstations also have a minimum of 16 GB, Up to a maximum of 64 GB. Some Xeon-based systems support memory ECC (Error Correcting Code) capable of detecting and correcting single-bit memory errors. ECC DRAM is a mainstay in financial or scientific computing applications where internal data corruption is possible.
GPU and screen
As in the best gaming notebooks, some portable workstations also draw on the speed and strength of a dedicated graphics adapter rather than the graphics integrated into the CPU. The professional mobile graphics of Nvidia is located under the brand Quadro, As well as AMD They are called Radeon Pro (formerly FirePro).
A couple of mobile workstations that emphasize light weight and portability have 14-inch screens, but most have a diagonal measurement 15,6 or 17,3 in. Some vendors offer both full-size and slim-and-light 15,6-inch models for easy carrying. The Full HD or 1080p resolution (1.920 by 1.080 pixels) is minimal, while the resolution 4K (3.840 by 2.160 pixels) is a popular choice for graphics or animation with space for toolbars and on-screen menus.
Storage space
Mobile workstations work with large data files, so they need a lot of storage space. This typically means one or two M.2 solid state drives paired with one or two hard drives, for a total of 3 TB or 4 TB (at least for the larger 17,3-inch models, which will have more chassis space for that spread).
For even more storage capacity, nowadays we don't consider a workstation worthy of the name unless it has at least one Thunderbolt 3 port for high-speed connection to external drives and RAID arrays, as well as single or multiple displays. high resolution.
Finally, take note of the touchpad located in the palm rest south of the space bar. Many CAD apps and other workstations use three mouse buttons, so it's worth checking if a system has a middle button instead of just the usual two.
Best Portable Workstations
MacBook Pro (16 pollici, 2019)
15-inch MacBook Pro with Touch Bar
HP Z400 17 G3
Acer ConceptD 7
Razer Blade Studio Edition
HP Specter Pro 13 G1
Lenovo ThinkPad T460s
Dell Precision 7730
Solid, reliable and powerful, the best portable workstations they also need to be future-proof and can help you with your work for years to come without forcing you to do the wee hours, slowdowns or freezes.
Now that you have a 360-degree view of the features a workstation laptop must have, here are the best models on the market.
1. MacBook Pro (16-inch, 2019)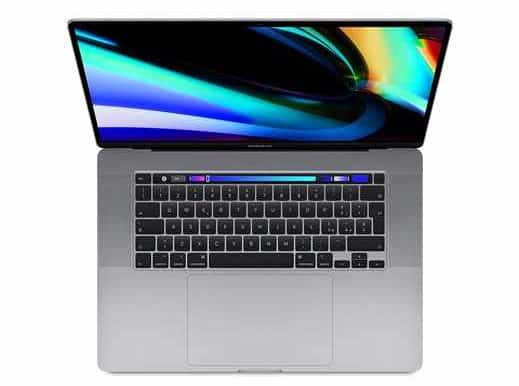 The best Apple mobile workstation.
CPU: 7th Gen Intel Core i9 - iXNUMX | Graphics: AMD Radeon Pro 5300M – Radeon Pro 5500M | RAM: 16 GB – 64 GB | Screen: 16-inch Retina display with True Tone | Memory: 512 GB – 8 TB SSD.
For
Gorgeous 16-inch screen
New and improved keyboard
Cons
Expensive
Limited to four Thunderbolt 3 ports
Thin, light and elegant as ever, the MacBook Pro (16 pollici, 2019) it doesn't actually appear to be a 16-inch behemoth: this notebook is a compact, like the 15-inch MacBook Pros that preceded it. Powerful and beautiful to look at, it uses a 5300th Gen Intel Core processor and an AMD Radeon Pro 5500M or 64M graphics card, plus XNUMXGB of memory, indicating there's nothing this mobile workstation can't do. And, without a doubt, it performs all your intense workflow perfectly effortlessly. If that's not enough, it also has incredible speakers for all your entertainment needs and a vastly improved keyboard so you can type all day effortlessly.
Buy on Amazon
2. 15-inch MacBook Pro with Touch Bar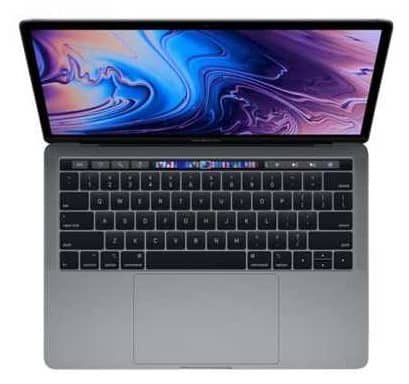 A shiny Mac with a touch bar.
CPU: Intel Core i7 | Graphics: Radeon Pro 555 with 2GB memory - 560 with 4GB memory | RAM: 16 GB | Screen: 15,4-inch Retina display (2880 × 1800) | Memory: 128 GB – 256 GB SSD.
For
Touch Bar innovativa
Huge trackpad
Cons
Lightweight, slim and portable
Battery life could be better
Apple's most powerful laptop ever was also the best workstation notebook in 2018. The 15-inch MacBook Pro comes with the innovative Touch Bar that makes some tasks a lot easier, but it's the powerful internal components that really stand out. It features up to 32GB of RAM and a super-fast solid-state hard drive with the latest and most powerful Intel processors. You can configure MacBook Pro to suit your needs and budget, and everything is available in beautiful Apple-branded design. If you are looking for the best mobile workstation that combines design and power, this is a brilliant choice.
Buy on Amazon
3. HP ZBook 17 G3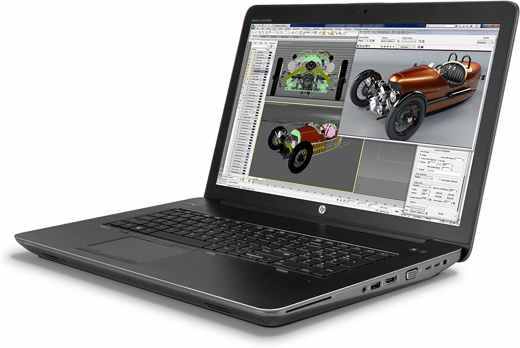 Best notebook for HP architects and designers.
CPU: Intel Xeon E3-1575M v5 7700HQ | Graphics: Intel Iris Pro Graphics P580 | RAM: 64 GB | Screen: 17,3 inches, 1920 x 1080 pixels | Memory: 500GB HDD.
For
Excellent build quality
Lots of configurability
Cons
Expensive
The battery isn't great
The HP ZBook 17 G3 Mobile Workstation Ultrabook has already reached the third generation, the latter being the best in its class, especially when it comes to value for money. It's one of the cheapest workstations on the market to offer a professional dedicated graphics card and an affordable business laptop with an amazing half-decade warranty. HP has opted for a 14-inch diagonal with unmatched build quality.
Buy on Amazon
4. Acer ConceptD 7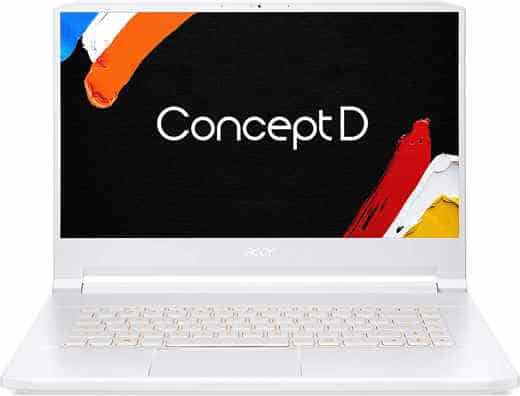 A mobile workstation for creatives.
CPU: 7th Gen Intel Core iXNUMX | Graphics: NVIDIA GeForce RTX 2060-2080 | RAM: 16 GB – 32 GB | Screen: 15,6 "4K UHD (3840 x 2160) 16: 9 IPS | Memory: 1 TB.
For
Very powerful
Cheaper than MacBook Pro
Good selection of ports
Cons
Expensive
Simple design
Not as thin and light as MacBook Pro
For those who think MacBook Pros are too expensive but still need a powerful mobile workstation, there is theAcer ConceptD 7. This formidable laptop is capable of handling complex and demanding tasks such as 3D rendering, thanks in part to its graphics Nvidia RTX. It was designed specifically with professional designers in mind. In addition to power, it also offers a decent selection of ports, a solid white minimalist design, and that awesome Pantone-validated 4K IPS display. Of course, it's still pretty expensive, but if you're looking for a Windows-based MacBook alternative for video and photo editing, it's a great option.
Buy on Amazon
5. Razer Blade 15 Studio Edition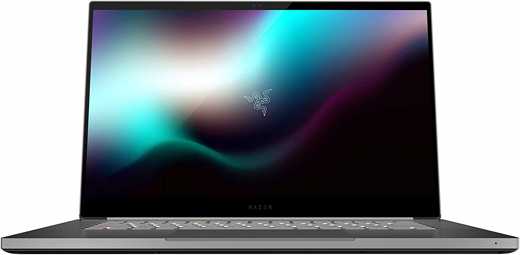 The best truly powerful professional mobile workstation.
CPU: 7th Generation Intel Core i8750-XNUMXH | Graphics: NVIDIA GeForce GTX 1060 Max-Q – NVIDIA Quadro RTX 5000 Studio Edition | RAM: 32 GB | Screen: 15.6 "OLED 4K Touch 60Hz, factory calibrated | Memory: 1TB SSD.
For
Powerful
Beautiful screen
Cons
While the regular Razer Blade laptop is famously a gaming notebook, the Razer Blade 15 Studio Edition took all his power to be transformed into one of the best mobile workstations for designers and architects. There is no doubt that this notebook was also designed with photographers, video editors and even game designers in mind, as it offers powerful graphics cards and a gorgeous factory calibrated 4K display. Not unlike its gaming counterpart, you will have to spend a lot, especially for its configuration with the graphics card Quadro RTX 5000. However, if you want a fast and uninterrupted work PC then this laptop is the best choice.
Buy on Amazon Buy on Amazon
6. HP Specter Pro 13 G1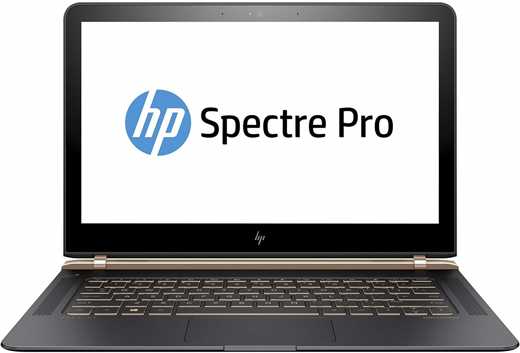 A real alternative to the XPS 13.
CPU: Intel Core i7-6500U | Graphics: Intel HD Graphics 520 | RAM: 8 GB | Screen: 13,3 inches, 1920 x 1080 pixels | Memory: 512GB SSD.
For
Design sublime
3 years warranty
Cons
The color scheme may not be to everyone's tastes
Very expensive
Despite being just over 10mm thick and weighing just over 1,16kg, theHP Specter Pro 13 G1 manages to hold a suitable Core i7 CPU with a 13,3-inch Full HD display, a huge 38-cell 4-cell 38 Wh battery, and three USB Type-C connectors.
This makes it a formidable portable workstation with power, useful for even the most demanding tasks. If you want a laptop that offers similar performance to your desktop office computer, this brilliant machine is definitely worth considering. Its 3-year warranty also means that if something goes wrong with the device, you can quickly fix it without losing your job.
Buy on Amazon
7. Lenovo ThinkPad T460s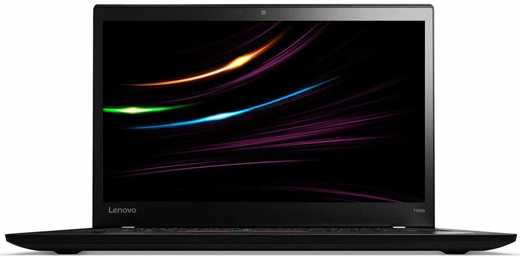 A good workplace.
CPU: 5GHz dual-core Intel Core i2,4 processor | RAM: 8 GB | Memory: 256GB SSD | Screen: 14-inch IPS display (1.920 x 1.080 pixels).
For
Excellent construction and ergonomics
Thin and light
Cons
Slow processor
Screen quality
The series T ThinkPad it's a no-nonsense project with a focus on sturdiness over style. The T460s it is only 18,8mm thick, less than the MacBook and 1,4kg lighter. It's not as powerful as some workstation laptops on this list, but it's not that expensive either, which makes it a great choice if you're looking for a workstation laptop made for less expensive workloads, while still keeping a tight budget.
Buy on Amazon
8. Dell Precision 7730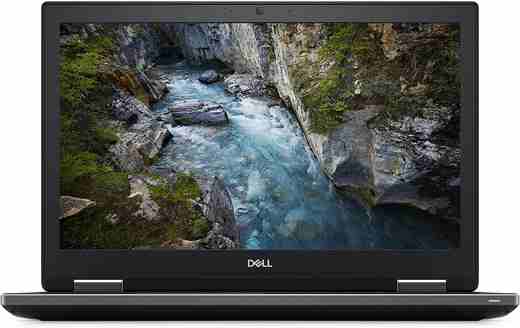 Among best portable workstations powerful.
CPU: 7th Generation Intel Core (TM) i8850 2,60H XNUMX GHz processor | RAM: 16 GB | Memory: 512 GB, Storage medium: SSD | Screen: 17.3 inch display (1920 x 1080 Pixel).
For
Performances
Two Thunderbolt 3 ports
Graphic card
Processor
Display
Cons
Big and heavy
The construction is classy but unremarkable
Battery life is short
Il Dell Precision 7730 highly configurable is a large and ferocious 17-inch workstation for professionals in design, VR content creation and engineering. The Core i9 model offers best-in-class performance.
Buy on Amazon
Best Portable Workstations on Amazon
Below is an up-to-date list of the best-selling portable workstations on Amazon and on offer.
Frequently asked questions and answers
HP ZBook Seventeen G6 Mobile Workstation
Workstation Overview A mobile workstation is a laptop that can perform high-performance work such as rendering, 3D animations and data analysis.
It is a high-performance laptop that has huge memory and high performance.

Best overall laptop: HP ZBook Studio fifteen G7 The laptop is hugely customizable, in the same way as the ZBook Fury G7 range, free with an Intel Core i9-10885H vPro processor, a fifteen.
6-inch HDR-four hundred 4K display 2TB PCIe NVMe TLC SSD, 32GB of DDR4 memory and NVIDIA Quadro RTX five,000 graphics.

Compilation of frequently asked questions that our users have sent us and that our experts have answered.