Best power bank for laptop. A buying guide on the portable computer chargers of the moment.
If you have already got to know the best power banks for smartphones, you should know that the technology market also offers those to power portable PCs when you are away from home.
In these times it was necessary to produce such a device. Anyone who uses their computer for work will surely have found themselves having to produce at one point or another remotely, at the bar, at home or on a trip around the world. Furthermore, i best power bank for laptop they are some of the best accessories for remote workers.
The most powerful notebooks unfortunately need multiple recharges and won't even last a full day of work on a single charge. Unless you have the best Chromebook running 12 hours or more. That's why having one of the best portable Notebook chargers and power banks is an essential addition to your arsenal, especially if you're a digital nomad who loves to travel.
These laptop chargers come with a wide range of adapters to fit most notebook brands and of course they usually hold enough power for a full charge, giving you a few more hours of work until you have one. socket.
Most PC power banks are relatively portable, in fact they are small and light, and suitable for your travels.
Best power bank for laptop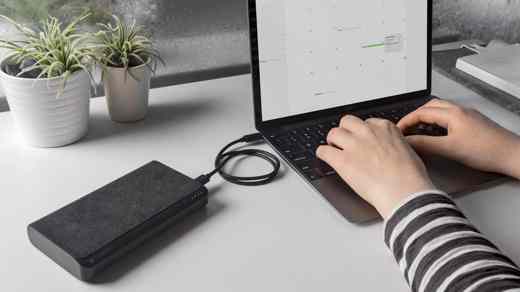 To make it easier for you to search for external PC batteries, below you will find the best ones on the market.
1. Mophie Powerstation AC
The most powerful portable notebook battery.
Capacity: 22Ah | Outputs: 1 x AC, 1 x USB-A, 1 x USB-C.
For
100W output
USB-PD compliant for fast charging of the latest iPhones
Cons
Buy on Amazon
With Mophie Powerstation AC, high power is assured. This power bank for laptop is capable of powering a 15-inch MacBook Pro. Its USB-C port is rated at 30W with a USB-PD label, meaning it's one of the few batteries that can quickly charge an iPhone X or iPhone 8.
2. Omni 20 USB-C

For when it is needed it also becomes a USB hub.
Capacity: 20100mAh | Outputs: 2 x USB-C, 2 x USB-A | Connectors for notebook: N / A.
For
Cons
If you have a newer laptop and find yourself running out of power during the day, Omni 20 USB-C could be for you. Not only does it have an insanely high capacity, it also allows for the charging of multiple USB-C devices at the same time. So if you are working and need to upload your own Nintendo Switch it's a mobile, you can do it safely. What's more, the Omni 20 also works as a USB hub, freeing up additional space in your bag.
Buy on Amazon
3. RAVPower RP-PB058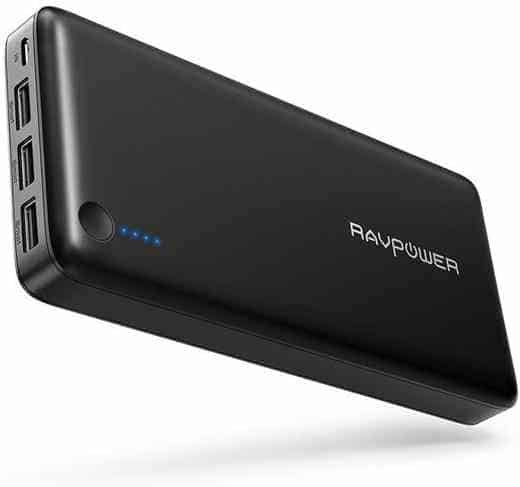 Suitable for the latest notebooks.
Capacity: 26,8 Ah | Outputs: 1 x Type-C, 2 x Type-A | Notebook connectors: 0.
For
Almost the maximum capacity you can take on a plane.
Porta Type-C
Cons
As technology advances, new laptops require less power to operate. This is especially true for high-end laptops like MacBook Pro, HP Elite x2, Huawei Matebook Pro X, or Dell XPS 13. For all of these devices and more, USB-C is king: RAVPower uses this revolutionary connector to deliver up to 30W of power, which should be enough for all the best Ultrabooks. You can recharge it using a 30W wall charger and it can also be useful for powering compatible laptops.
No products found.
4. MaxOak K2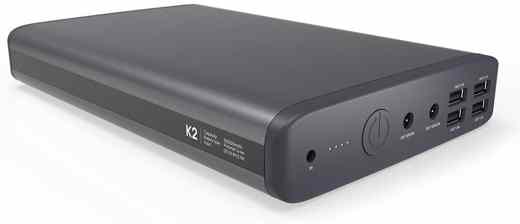 Maximum battery capacity.
Capacity: 50Ah | Outputs: 4 x Tipo A, 2 x DC-out | Connectors for notebook: 11.
For
Maximum capacity on the market
Many doors
Cons
Expensive
You cannot use it on an airplane
K2 is the second highest mountain in the world and it is fitting that MaxOak called his PC power bank by the same name. After all, at 50 Ah, this is the largest battery on this list and the heaviest one too. Supports notebooks up to 60W (3A, 20V) and fast charging.
Note that it takes up to eight hours to charge the battery and this can only be achieved via a proprietary charger. Sadly, it doesn't have a USB Type-C connector - making it useless for newer laptops - and you won't be able to drag it around on the plane (the huge capacity may ban it on some flights).
Buy on Amazon
5. RavPower AC Power Bank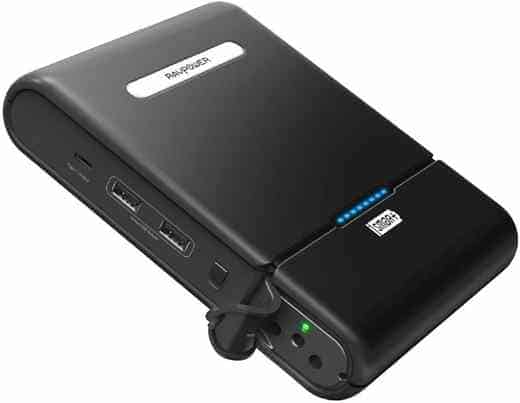 A charger with a unique function.
Capacity: 27Ah | Outputs: 1 x USB Type C, 2 x USB Type A, DC Out | Connectors for notebook: 0.
For
Cons
You can't take it on a plane
If you are looking for one of the best power bank for laptop versatile, consider this offer RavPower. It's by far the most expensive model on this list, but this Reddot award winner has a feature that no one has ever replicated until now. It has an AC output that can deliver up to 100W of power - yes, this could also power a TV if needed.
Keep in mind that you will probably need an adapter because the power bank can only contain two-prong plugs. You can use it on a commercial flight, but you can't recharge it via USB.
No products found.
6. Dell Power Companion PW7015L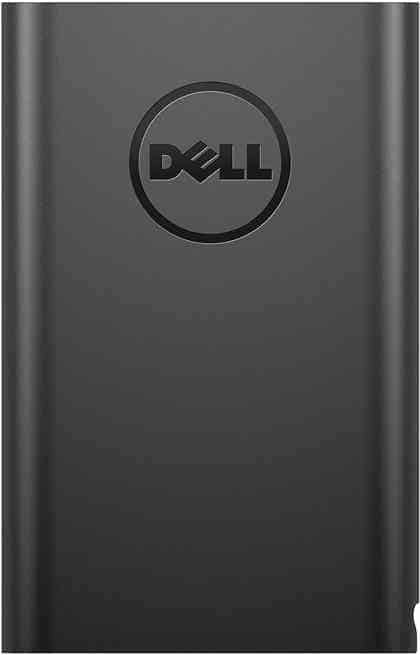 Great if you have a new Dell laptop.
Capacity: 18Ah | Outputs: 2 x USB Type A, DC out | Connectors for notebook: 0.
For
Cheap
Extra doors available
Cons
Dell sells Power Companion with various battery capacities. It's more compact than the RAVPower models, and the drive looks like a Dell electric brick charging your laptop.
Dell Power Companion is a very stylish PC power bank if your office relies on Dell Inspiron, Latitude, XPS or Venue laptops and tablets, with the added benefit of having additional USB ports should you need it.
Buy on Amazon
Best Selling Laptop Power Banks on Amazon
Here are best power bank for laptop most requested on Amazon. The list is always updated both in prices and offers.