Best laptop bag. A buying guide to protect your laptop and other devices without worrying about it getting damaged.
In this guide, we list the best laptop bags, backpacks and briefcases that protect your laptop, while also feeling comfortable carrying and looking stylish.
Regardless of the type of notebook you have, choosing the best laptop backpack should be your top priority and a range of options for all price types will be reviewed in this guide. You will not only find the unique laptop bags made from high quality materials, but also some brilliant budget bags that cost nothing, but still keep your laptop safe.
In putting this list together, where I am sure you will find yours best laptop bag, I considered a number of important factors, including comfort, appearance e safety.
Read also: Best photo backpack
Best laptop bag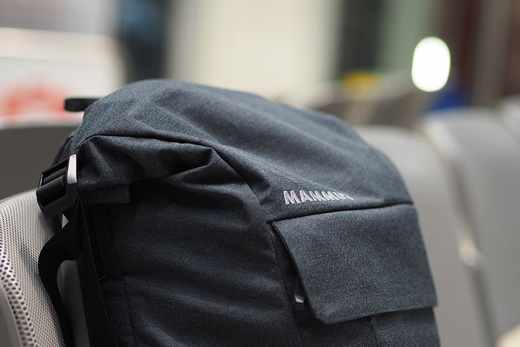 Here is a careful selection of best laptop bags and backpacks for business users, students or just for daily use. Of course, you'll want the notebook to go in your new bag, so be sure to check out the selection of the best notebooks on the market as well.
Eastpack Out Of Office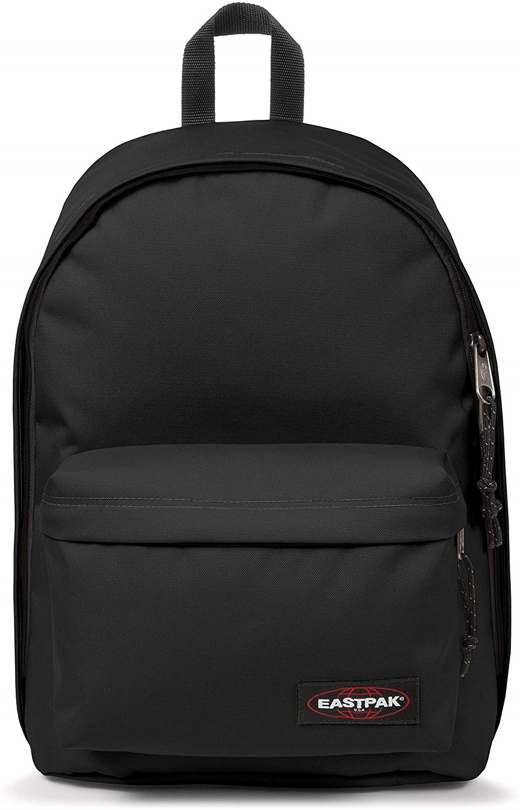 Classic design, but also modern. Perfect for 13-inch notebooks.
Main features: for 13 inch laptop; main compartment with front pocket; padded shoulder straps; more designs | Sizes: 22 x 44 x 29,5 cm (A x L x P) | Weight: 499 grams.
For
Comfortable design
30 years warranty
Cons
With a simple yet elegant design, the notebook backpack Out Of Office it is ideal for business users who are looking for a convenient container for their device. One of the best features of this backpack is its 30-year warranty, which means you won't have to worry about getting another computer backpack in the future.
Buy on Amazon Buy on Amazon Buy on Amazon Buy on Amazon Buy on Amazon
Herschel Pop Quiz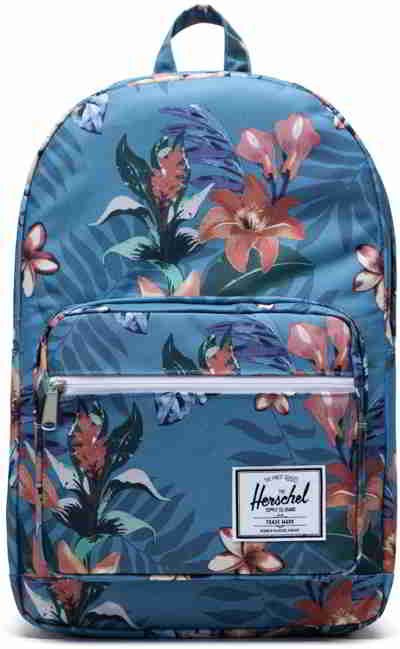 The student notebook backpack.
Main features: Fleece Lined Laptop Pocket, Front Organizer Pocket, Sunglasses Compartment, Waterproof Zipper | Sizes: 17,5 x 11,75 x 6 inches (H x W x D) | Weight: 503 grams.
For
Elegant
Reasonable price
Fleece lining protection
Waterproof zippers
The backpack Herschel Pop Quiz is clearly designed for students. It has a simple style and a reasonable price, but it does not lack features to meet your daily needs. It has a padded, fleece-lined notebook pocket to keep your computer safe and its front pocket includes built-in organizers so you can keep all your school supplies in order. It also features waterproof zippers to protect all your belongings. It is available with a wide variety of styles, you can choose one of the many designs that best suits your style.
Buy on Amazon Buy on Amazon Buy on Amazon
Mammut Xeron Courier 25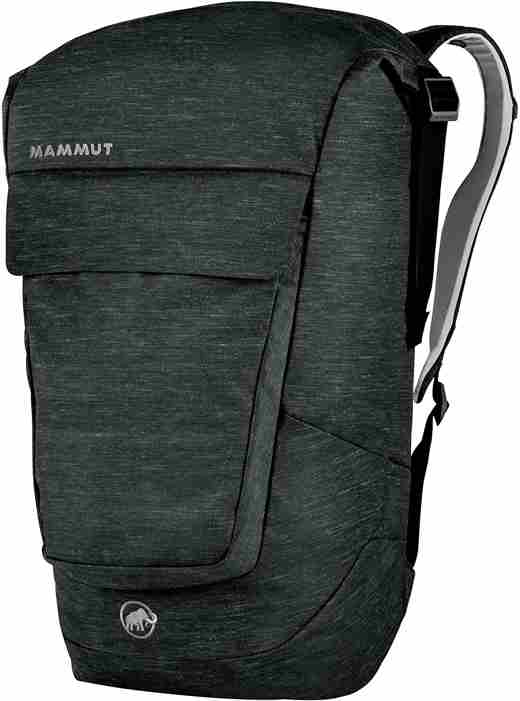 A great bag for daily commuting.
Main features: roll-top closure; front pocket, laptop compartment, back plate for added comfort and durability Sizes: 45 x 36 x 24 cm (A x L x P) | Weight: 240 grams.
For
Great for those traveling by bike
Comfortable to wear
Cons
The design will not be to everyone's taste
The distinctive design of the Mammut Xeron Courier 25, suggests that this is a laptop bag designed for people who work or travel by bike. This is a business notebook bag that is still worth considering for its comfortable design that protects you and your device while on the go.
Buy on Amazon
Tumi Alph-a Bravo Knox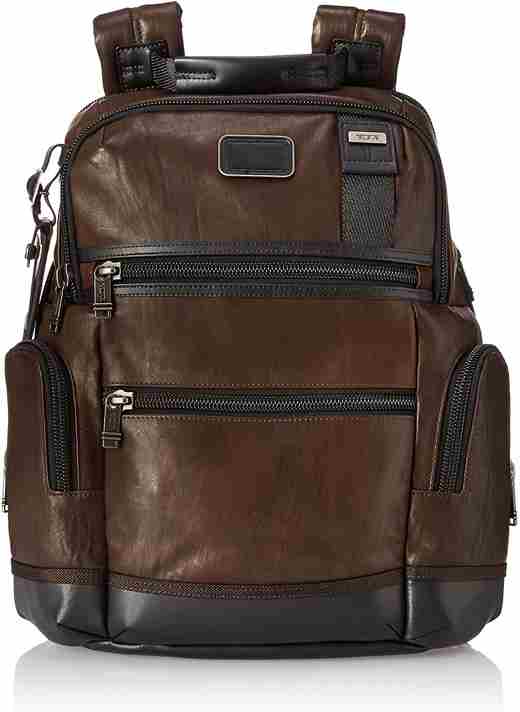 A highly secure computer backpack.
Main features: Large laptop compartment, top carry handle, zip pockets, 100% ballistic nylon | Sizes: 40,6 x 15,2 x 35,6 cm (A x L x P) | Weight: 1,50 kg.
For
Rugged design
Smart design
Cons
A notebook backpack named after Fort Knox: A secure PC bag that will keep your business laptop safe, with Tumi, the brand known for its quality and durability. This sturdy backpack has a professional look that is ideal for business users who want to bring their PC to meetings.
Buy on Amazon Buy on Amazon
AmazonBasics Laptop Backpack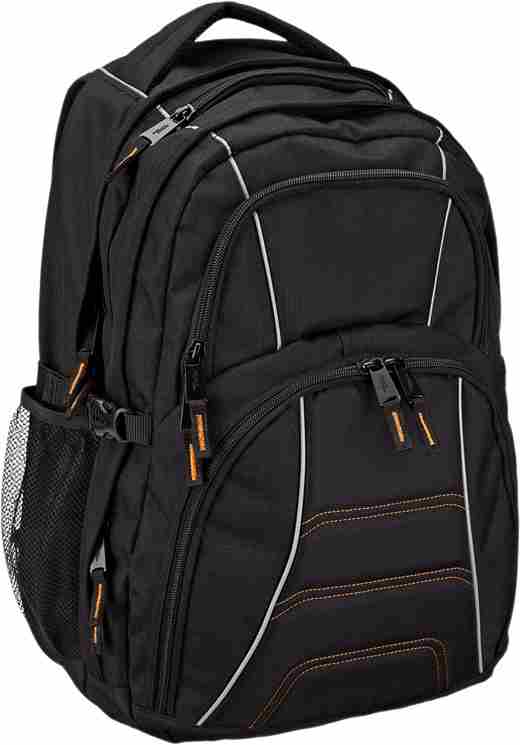 PC bag with the best quality / price ratio.
Features main: for 15-inch notebook; Speed ​​Pocket with zipper; organizational panel | Sizes: 34 x 17,8 x 49 cm (L x L x A) | Weight: 898 grams.
For
15 inch notebook case
super convenient
Quick access pocket
Cons
If you don't want to pay much for a laptop backpack, the bag AmazonBasics Laptop Backpack it's a great budget choice. Made and sold by Amazon through its product section, this all-black backpack has a laptop sleeve up to 15 inches and several types of pockets. It sure is a good deal.
Buy on Amazon
AmazonBasics Laptop Bag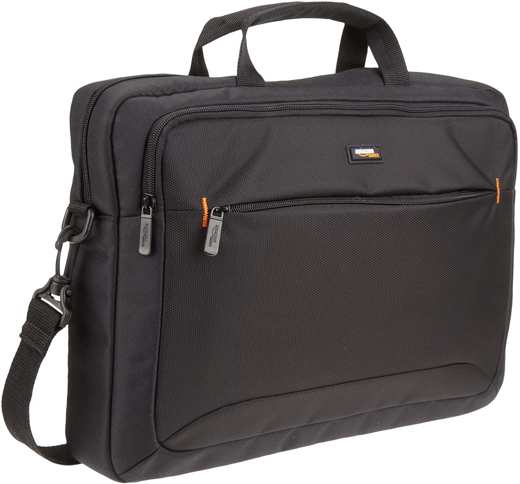 Another great budget choice.
Features main: for 17,3 inch laptops; Speed ​​Pocket with zipper; organization panel, shoulder strap design | Sizes: 39,4 x 7,1 x 30,5 cm (L x L x A) | Weight: 458 grams.
For
17,3 inch laptop sleeve
Low price
Accessory pockets
Cons
If you are looking for an affordable but reliable laptop bag, but don't want a backpack, then you can rely on Amazon's laptop bag. This can be carried on the shoulder and can also hold larger laptops. It's not as fancy as the other bags on this page, but it does its job well and is available at a low price.
Buy on Amazon Buy on Amazon
No products found.
Buy on Amazon
Read also: Best 17 inch notebook
Best Selling Laptop Backpacks on Amazon
Haven't found the best laptop backpack in the list above? Here is a large selection of laptop bags sold on Amazon at a good price. I hope you can find the model that suits your pockets and needs.