Best internal hard drives for desktop and laptop PCs. If you love building your PC from scratch, here are the best HDDs to consider.
The best hard drives are certainly not at the level of the best SSDs, but they still offer significant advantages too. For example, the best hard drives are much more affordable and capacious. Also, a good hard drive can be useful as an additional drive or even as an external measure, especially if you have a lot of data to backup.
When you are in the market for the best hard drive, you need to consider what you want to get out of it. If you want to expand the storage space for your PS4 or Xbox One, a 2,5-inch drive or even an external hard drive will be perfect. On the other hand, if you have one of the best gaming PCs and need somewhere to store all those games, a 3,5-inch drive rated at 7.200rpm should be your best choice and may be one of the best drives. rigid for you.
Read also: Difference between HD SATA and IDE
How to choose an internal hard drive
What is a hard drive? The internal hard disk is an internal element of the computer that serves to store data by reading and writing them quickly. It is just as important as the processor and RAM, as it stores data, programs and operating systems.
It consists of a metal box with magnetic plates that contain data and rotate thanks to a motor supported by a central pin.
Before going into the list of hard drives currently available on the market, let's see what are the technical characteristics to take into account before buying one.
Interface
Almost all hard disks on the market can be connected to a PC via an interface SATA 3.0, which allows performance up to 6 Gbps and is also compatible with previous standards, even if the read and write performance occurs at the maximum speeds of the 1,5 Gbps and 3 Gbps standards.
The other interfaces are the SCSI: o Small Computer System Interface, used in the server environment and concerns PCs with higher performance and higher costs, and the IDE or ATA, older requires the use of a power supply to be connected to the hard disk.
Formats
Hard drives have different formats. they can be distinguished in 3,5-inch and 2,5-inch drives. The former are used in desktop PCs, while the latter are mounted on laptops since they have smaller dimensions and lower power consumption.
Capacity
If you have to make a standard use of the PC, a hard disk with 1TB is more than enough. If, on the other hand, you need to use the hard drive to store multimedia files or for large backups, you will need about 3TB or 4TB. For laptops I recommend 500GB is more than enough. If not, you can always use external drives such as external hard drives or USB sticks.
Rotation
La rotation speed of a hard disk is indicated by the abbreviation rpm and specifies the number of revolutions per minute of the dishes. The higher the rotation speed, the faster the hard disk speed will be. I recommend getting one that travels at 7.200 rpm, even if the minimum on the market is 5.400rpm.
cache
It is the memory where the recently read or written data is temporarily stored from the hard disk. The wider it is, the better the information access times will be. It usually has a space of 32MB, 64MB or 128MB.
Other
Other items to consider before buying an internal hard drive is the data transfer speed, expressed in Megabytes per second (MB / s), the data access time, indicated in milliseconds (ms) and the noise level, indicated in decibels (dB).
In addition to traditional (mechanical) hard drives, we have SSDs (solid state), which are more expensive and less noisy, and hybrid hard drives, halfway between SSDs and HDDs. Then there are NAS (Network Attached Storage) Hard Disks which are small PCs that allow you to share files on the network through the use of one or more hard disks at the same time. They are usually identified by the abbreviation "NAS" and it is not advisable to mount them inside PCs. For more details you can read this article: Best NAS for home and office.
Which internal hard drive to buy for desktop and laptop PCs
Below you will find a selection of the best internal hard drives for PCs and notebooks tested for you. Now that you have a clear idea of ​​the technical characteristics of hard drives, I hope you can find the best hard drive that suits your needs.
Best inexpensive internal hard drive (less than 50 €)
Seagate BarraCuda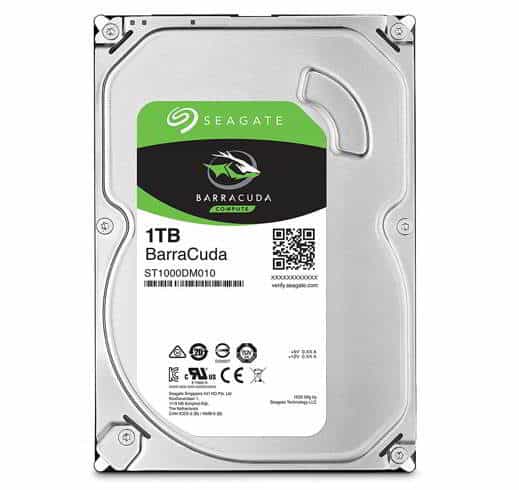 High RPM and storage at a low price.
Interface: SATA 6Gbps | Capacity: 2 – 3 TB | cache: 64 MB | RPM: 7.200.
For
Not expensive
Fast spinning discs
Cons
It's nearly impossible to talk about hard drives without mentioning the range BarraCuda by Seagate. Seagate BarraCuda drives offer great value for money and speed benefits. The 2 TB model he's able to balance high performance e convenience. Since this unit combines cymbals a 7.200 rpm and high-density data, computers equipped with this drive will be able to read data incredibly fast.

Buy on Amazon
WD Blue Desktop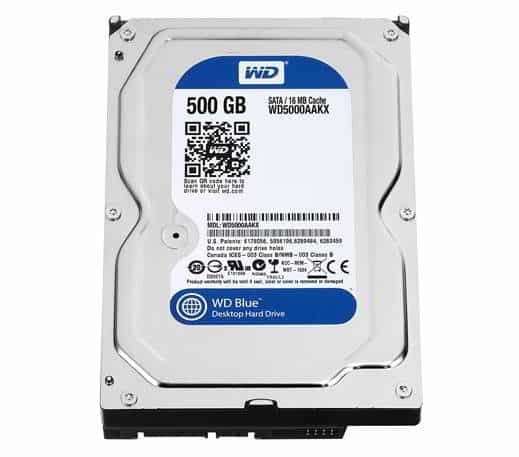 Best inexpensive internal hard drive.
Interface: SATA 6Gbps | Capacity: 500 GB - 6 TB | cache: 64 MB | RPM: 5.400 - 7.200.
For
Valid for any budget
Veloce
Cons
Less value from smaller units
Western Digital offers a great deal with its line of hard drives Wd blue. With a wide variety of storage options, start with one small capacity of 500GB up to a capacity of 6TB, WD Blue is a viable choice for almost any type of PC that sticks to a budget. The best value comes from the larger units. However, if you are looking for a little more speed, there are also 7.200 rpm models which do not lead to an excessive increase in prices.
Buy on Amazon
WD VelociRaptor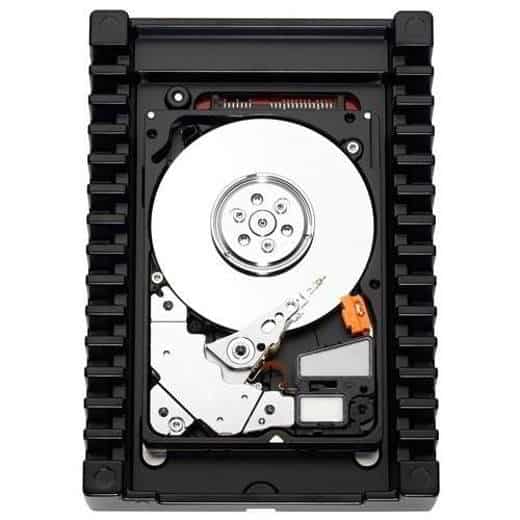 Miglior hard disk gaming.
Interface: SATA 6Gbps | Capacity: 250 GB - 1 TB | cache: 64 MB | RPM: 10.000.
For
Very fast
Built-in cooling
Cons
When it comes to PC gaming, it's better to be fast than capacious. So, if you've resisted the allure of an SSD and are looking for one of the best hard drives, WD VelociRaptor could be for you. Not just this unit has a rotation speed of 10.000 rpm, but it also offers one capacity up to 1 TB. Units VelociRaptor, Furthermore, they are capable of storing large game libraries and super fast dishes will help your games start and load quickly.
Buy on Amazon
Best mid-range internal hard drive (less than 100 €)
Seagate IronWolf NAS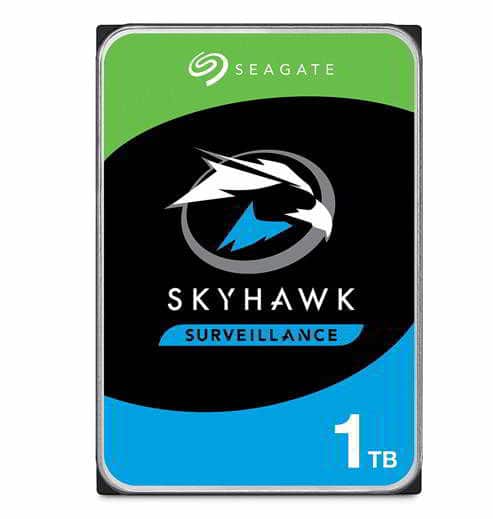 Among the best internal hard drives for NAS.
Interface: SATA 6Gbps | Capacity: 6 – 12 TB | cache: 256 MB | RPM: 7.200.
For
Faster than the smaller options
Ready for RAID
Cons
More expensive than non-NAS drives
Units NAS SeaWolf IronWolf they don't cost much more than a standard hard drive with their own capacity. However, their native NAS optimization is worth it. These units are capable of working with one rotational speed of 7.200 rpm 24/24, without having to worry about drive failure. If you have one of the best NAS devices for your business or home, Seagate IronWolf NAS is the best solution. For more information on the subject, read my post on which NAS to buy.
Buy on Amazon
Seagate FireCuda Mobile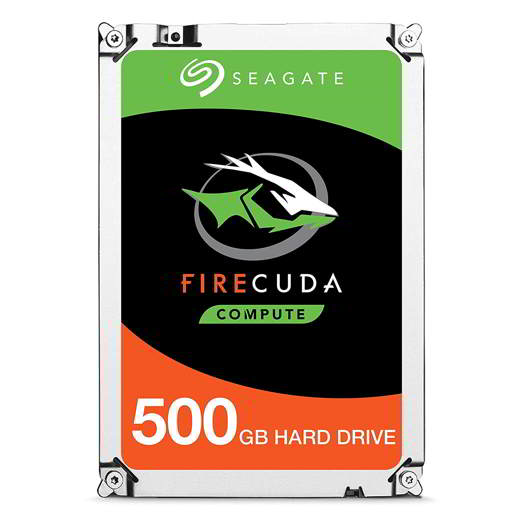 Among the best internal hard drives for notebooks.
Interface: SATA 6Gbps | Capacity: 500 GB – 2 TB + 8 GB | cache: 64 MB | RPM: 5.400.
For
Multiple capacity options
Performance superior to a standard HDD
Cons
Upgrading memory in a notebook can be difficult, as hard drives are much smaller. There aren't many 2,5-inch hard drives that impress, but Seagate's 2,5-inch FireCuda hybrid drive strikes a good balance. It offers an easy way to add a lot of storage to a laptop, while increasing the speed thanks to 8 GB of flash memory. A five-year warranty on the unit will also help ensure it lasts a long time.
Buy on Amazon
Best high-end internal hard drive (more than 100 €)
Toshiba X300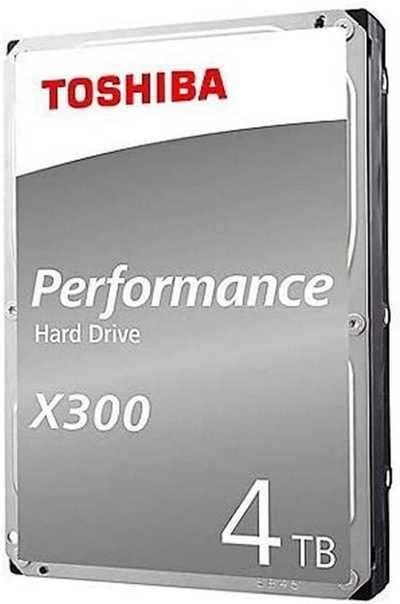 Great very fast drives.
Interface: SATA 6Gbps | Capacity: 4 – 8 TB | cache: 128 MB | RPM: 7.200.
For
Cons
Even though its notebooks aren't as popular as they once were, Toshiba it is still an important company in the field of information technology and has a lot to offer. When it comes to the best hard drives, Toshiba X300 it's a high-capacity, high-performance champion worth considering. The X300 drives offer high performance and spin at 7.200 rpm including 128 MB of cache for faster speeds. The only negative is that the warranty lasts only two years, and for a disk designed to store such important data, that's not good.
Buy on Amazon
Seagate Firecuda Desktop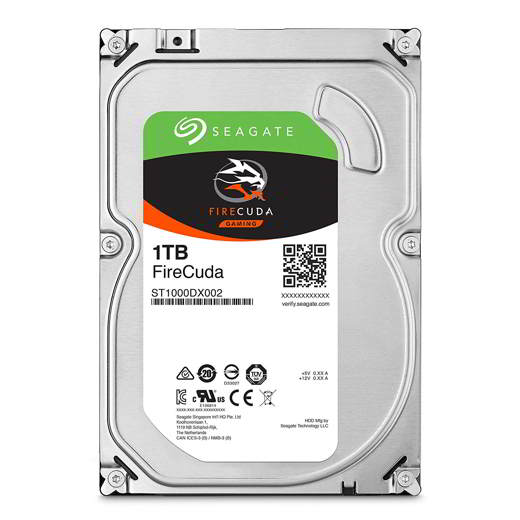 Best internal hybrid hard drive.
Interface: SATA 6Gbps | Capacity: 1 TB - 2 TB + 8 GB | cache: 64 MB | RPM: 7.200.
For
NAND-Boosted Performance
Fast dish
Cons
SSDs are incredibly popular, and it's not hard to see why. But if you need a lot of storage, even fast, and you don't have a budget, i hybrid hard drives they are a great option. SeaGate FireCuda it is the best hybrid hard drive on the market. It can hold up to 2TB of data and its 8GB of solid-state cache learns which data you use the most, so you can access it quickly. That speed boost is incredible when you consider this unit gira a 7.200 giri / min. With a 5-year warranty and affordable price, it's easy to see why this is one of the best hard drives you can buy today.
Buy on Amazon
WD My Book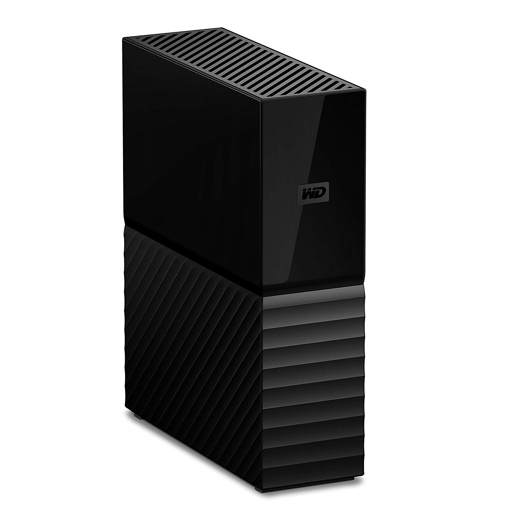 The best hard drive for consoles.
Interface: USB 3.0 | Capacity: 3-20 TB.
For
Huge storage options
Simple updates
Cons
Game console hard drives quickly fill up with huge libraries. The upgrade path for 2,5-inch hard drives isn't all that great, that's why an external drive comes into play. WD My Book creates an amazing balance between storage and price, offering enough space for huge game libraries. Running on USB 3.0, it may not be as fast as an internal drive upgrade, but it will run games and offer more storage for a cheaper rate.
Buy on Amazon
G-Technology G-Drive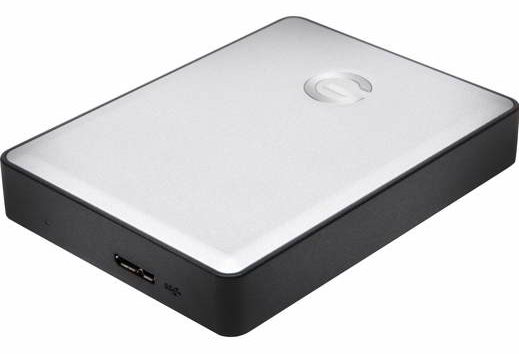 Best external hard drive.
Interface: USB 3.1 (Type C) | Capacity: 4 - 10 TB,
For
Cons
With devices like G-Technology G-Drive, you can show how the life of rotating discs has an important place in the future as well. This external hard disk not only does it offer huge amounts of storage, up to 10TB, but thanks to the compatibility with Thunderbolt 3, it can even charge your laptop while you work. If you have a MacBook Pro, it's hard to think of a better workmate.
Buy on Amazon
Best internal HDs on Amazon
Haven't found anything that can do for you? Read below the ranking of the best best-selling internal hard drives on Amazon. There are all types and for any type of budget. Enjoy the reading!