If you are on a budget and are looking for an alternative to paid Spain VPNs, I recommend that you read this guide on best VPN for free, will help you unlock movies, content and browse safely while protecting your privacy and freedom.
The choice between one VPN free and one a payment is linked to the purpose of use. If your intent is to install an app, software on your PC or smartphone or add a free add-on to your browser, you don't need to spend anything. If you want to use a work VPN with all your devices, you may want to consider installing and configuring the VPN on your router. This way you will avoid installing VPN software on all components and devices at home.
What is a VPN
A VPN is a software or app of Virtual Private Network capable of creating a private network between devices. It is defined virtual because all the computers, smartphones and tablets that use a VPN network do not necessarily have to be connected to the same LAN but can be geographically located anywhere in the world.
The benefits of using a VPN are several:
Access to content blocked by your country
Low costs and quality service
No slowdowns arranged by the Provider
No censorship while browsing
VPN networks are divided into remote access networks and site-to-site networks.
Le remote access connections allow users to communicate securely with a server on a private network, through the public Internet. It is a dedicated and private connection between a VPN client PC and the server of company X.
Le site-to-site connections they are used to connect people located in multiple locations, or even from other offices and organizations, creating a private and secure network that uses the Internet as a way of connecting. In this case, each location uses a dedicated VPN router.
The different types of VPN networks
There are three different types of VPN networks:
Trusted VPN: the client entrusts to an ISP (Internet Service Provider) the creation of a series of safe paths so that the data travels safely and away from prying eyes. The IP address used is fixed.
Secure VPN: a VPN tunnel is created that uses different encryption and security protocols between two nodes or segments of the network. The data travels inside this tunnel and is indecipherable.
Hybrid VPN: It is the most recent. It guarantees the same levels of security as a Trusted VPN with the advantage that it creates an encrypted tunnel like the Secure VPN.
Differences between free VPNs and paid VPNs
Our advice is always to rely on safe and valid VPNs, with a monthly subscription and a guarantee of protection of your privacy. Among the best in this respect we recommend NordVPN e Surfshark. The advantages of these types of VPNs are:
Cyber ​​security and protection of your online identity
Unlimited Internet traffic
Support for streaming and torrents
Access to the fastest servers and in more countries
Before switching to a premium service, most Providers provide a free trial period with a "satisfied and reimbursed" guarantee.
Free VPNs, on the other hand, aren't just for you they bombard with advertisements but they limit data and connection speeds, sometimes without providing streaming and torrents. Also unlike paid VPNs, the free ones involve serious security risks, as your personal data may be sold to third parties.
Read also: Best free Web Proxies to access blocked sites
Best free VPNs for PCs and smartphones
Below is a collection of what we believe can be considered the best free VPNs out there today. I recommend that you always read the terms and conditions of the service carefully before choosing a VPN. It is important that software, apps or browser extensions do not keep logs of your browsing history.
1. Hotspot Shield Free VPN (Windows, Mac, Android, iOS)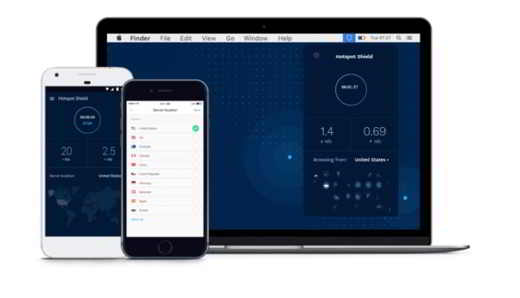 Best free VPN for PC.
For
A free and fast VPN
No-log policy
Encryption to protect you from browsing online
Cons
No P2P support
Data limited to 500MB per day
Advertisements
Only one device at a time
USA is the only location available
Hotspot Shield offers the best free VPN with 500 MB per day (15GB per month) with premium features. The paid version allows you to choose between servers in 70 countries while with the free version you can only connect to one server and you will have to digest the many advertisements present. Having said that Hotspot Shield offers both mobile and desktop side security with data encryption e ease of use thanks to a user-friendly interface.
2. Hide.me (Windows, Mac, Android, iOS)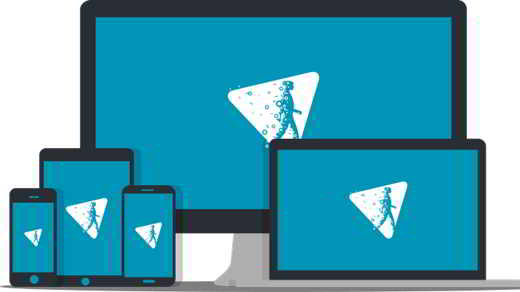 Perfect for your privacy.
Hide.me is a privacy-oriented VPN that guarantees one space of 10 GB per month and chat support 27/7. It offers both a free and a paid service. The free one works on Windows and Mac operating systems and on Android and iOS and allows the connection of a device in 5 geographical areas, including Canada and the United States.
The advantage of using the free version of Hide.me lies in the fact that user activities are not recorded and the connection speed is not limited. The paid one, in addition to providing more advantageous options, allows you to choose between 50 servers.
3. TunnelBear (Windows, Mac, Android, iOS)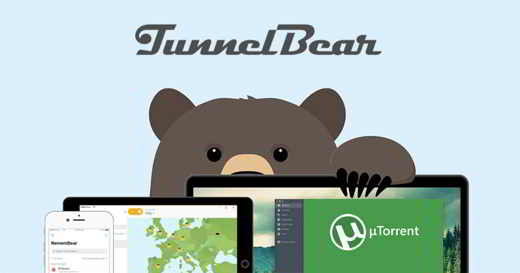 tunnel Bear It was acquired by McAfee a few years ago and offers a VPN service that in addition to a paid version with subscription, can be downloaded as a free version. The only real limitation of this latest version is the available space equal to 500 MB per month. That's not much since you won't be able to keep it running all the time and use it for streaming or torrenting. The service also guarantees positive aspects, which are: 24/7 chat support, availability of about 20 servers, privacy protection.
4. ProtonVPN Free (Windows, Mac, Linux, Android, iOS)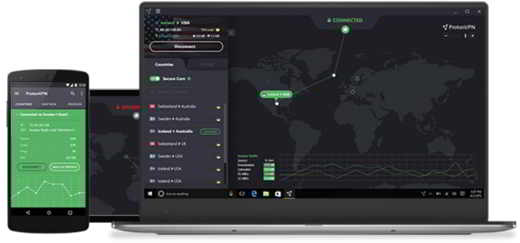 ProtonVPN, like other providers, it offers a free version and a paid version. The main advantage of the free one is the possibility to use the data in an unlimited way. However, there are restrictions, which are thelimited use of the service to a single device and the opportunity to work only in 3 geographical areas. Then there is no support for P2P and the connection speed is low compared to users subscribed to the service. To use ProtonVPN in the free version, all you have to do is sign up by leaving your email.
5. Speedify (Windows, Mac, Linux, Android, iOS)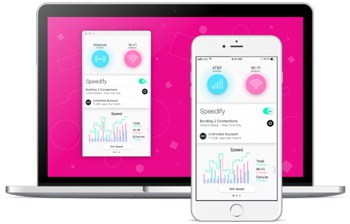 6. Windscribe (Windows, Mac, Android, iOS, Linux)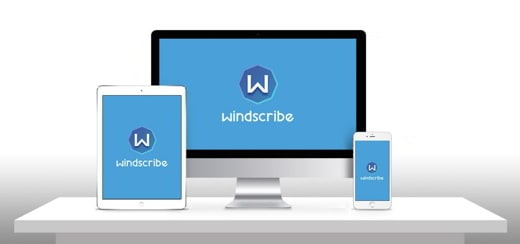 The best VPN for China.
Unreliable speed
Small server network
No 24/7 chat support
WindScribe is one of the best free VPNs around. The free, super secure version offers 10 GB per month of data e allows you to choose from 10 geographic areas available. To use the service you must create an account and optionally enter your email. Login data, history and your IP address will not be stored by the Provider but will be deleted within 3 minutes from the end of each session.
7. Opera (Windows, Mac, Linux and Android)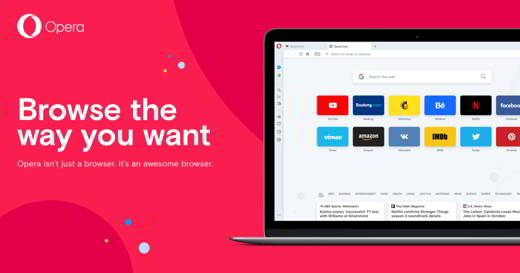 Best free VPN for Netflix.
Opera it's not really a VPN but a browser to browse safely. In reality, it has a very advanced integrated VPN that hides your IP address allowing you to browse incognito and conveniently if you are connecting from public Wifi networks. There is no shortage of other privacy features and an ad-blocket and antimalware.
Read also: Best browsers: which one is faster and safer
Best VPN extensions for Chrome, Firefox and Edge
In addition to VPN software, there are also Chrome extensions that offer VPN functionality and allow you to mask your location to use warez systems or watch blocked movies in Spain.
ZenMate VPN- Encrypt traffic to allow anonymity and online security. The free service has limitations, which you can overcome by upgrading to a premium subscription. The service offers 73 countries around the world. It is available for Chrome, Firefox e Edge.
SaferVPN- Offers a secure and fast free VPN extension. The basic account allows you to have 500 MB of data available every month. It can be installed with a click and does not require great technical skills for its use. It is available for Chrome e Firefox.
уВПН: it is the simplest tool among those described so far. The free version of this VPN addon offers a good number of servers, located in the USA, Bulgaria or Bangladesh to mask your real geographic location. It is available for Chrome e Firefox.
Other useful articles
Unlimited streaming movies
Netflix free forever