Best Chinese tablet, do you know how to choose it? The Chinese tablet market has evolved a lot in recent years, very good products have been created, both aesthetically and technically, to the point of becoming a valid economic alternative to those of the big American and international brands.
If you are also looking for Chinese tablets, it will be useful to know which technical characteristics you must observe in order to purchase the product that best corresponds to your needs. Before seeing what they are together, we also recommend that you take a look at the guide on the best Android tablet which may be useful if you are looking for high-end or top-of-the-range devices.
How to choose a Chinese tablet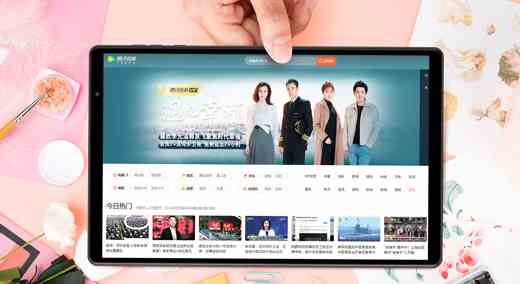 On the market there are Chinese tablets that are equipped with interesting technical specifications that have nothing to envy to top-of-the-range products, including the best Chinese tablets, there are those with Android oi operating system dual operating system tablet, which require more support in terms of RAM e processor.
Let's go into detail and find out what you need to observe to avoid making the wrong purchases and choosing between best Chinese tablets.
Display
Il it is one of the first components you have to look at because the size of the tablet, the quality of the content played and the convenience of using the device also depend on this.
If you are looking for a compact Chinese tablet you will have to opt for those from 7 and 8 inches which are very versatile and easy to carry, excellent for browsing online and for the use of multimedia content, while the 10-inch tablet is recommended for working, which offers a greater screen width.
They are also available Chinese tablets 12 inch we recommend that you only consider them if you are looking for device 2-in-1, with keyboard and pen, in practice, substitutes for PCs. In this regard, I suggest you take a look at the best tablets with keyboards.
Pay attention to the resolution, the higher it is and the better the definition of the contents, among the most common are the HD, FULL HD, QXGA and QHD, the latter, the highest. The density per pixel is also important and indicates the number of pixels reproduced in each inch of the screen, you will have to choose a high value if you want to display the contents on the screen clearly.
Finally, to choose the best tablet, you will have to evaluate the screen panel, among the most popular there is the type one IPS LCD which offers good visibility even in the sun and reproduces colors more faithfully. On high-end Chinese tablets you can find screens AMOLED which, not needing backlighting, ensure deep blacks, excellent contrast and reduced consumption but a decent visibility under direct exposure to sunlight.
Processor
In tablets the processor it is integrated into the SoC, a circuit that also includes the central processor, the graphics processor and other components that allow the device to function. The power of the processor is given by the number of cores available and their operating frequency which is measured in GHz.
There are different types and families of processors, generally speaking, processors MediaTek are found in the budget or mid-range tablets, those Qualcomm Snapdragon e Intel Core in medium-high-end tablets, while the Intel Core are intended for devices designed to replace notebooks.
RAM and internal memory
Another component that you need to carefully evaluate to have the best Chinese tablet is the RAM, the memory where app data and running system processes are temporarily saved.
The more GB there are, the more the tablet can effectively manage multi-tasking, having a good RAM memory is especially important for dual boot tablet that have to manage the presence of two operating systems at the same time. We suggest you opt for Chinese tablets with at least 2 GB of RAM, below you may run into slowdowns, but if you have no special needs, even a cheap Chinese tablet with 1 GB of RAM can be fine, it is clear that the choice depends on the type of use you have to make of it.
As for the internal memory, this can be fixed or expandable with SD cards, check this aspect because it can be very important. Keep in mind that the nominal value never corresponds to the actual amount of space available to the user, as part of it is occupied by the operating system and pre-installed apps.
Chinese tablet currency with internal memory of at least 16 GB with the possibility of expansion and prefer SSD cards to eMMC cards which are slower in data transfer.
Connections and ports
There are Chinese tablets only equipped with Wifi connection and others who also have the support 3G / 4G to be able to connect to the internet at any time using the data of your SIM. Usually, these devices are also equipped with the voice function, so, like smartphones, they allow you to make calls and send and receive messages.
Some Chinese 4G tablets are not equipped with LTE (20Mhz) band 800 support offered by operators, so it may happen that you will find yourself browsing in 3G.
For Wifi, check compatibility with reti Wi-Fi dual-band a 5GHz, which have less interference than 2.4GHz and with the wireless AC standard that allows you to transfer data up to 1.3 Gbps.
Before buying a tablet also check the equipment of the doors, for recharging the microUSB or, in the most recent devices, the USB Type-C is used. Some 2-in-1 tablets have Full Size USB ports to connect HDDs, pendrives, keyboards and other devices. Among the other ports that may be present there are HDMI, microHDMI to connect TVs and monitors and the 3.5 mm jack for headphones.
Operating System
When you search to find the best Chinese tablet you will realize that they are there Chinese Android tablets, Chinese Windows tablets and dual os tablets, that is, with both operating systems. With Android you can have unlimited apps and games, on Windows you will find more professional and Windows compatible apps for PC with constant updates. In this regard, we recommend that you also take a look at our buying guide on the best windows 10 tablet. Remember that on tablet dual boot windows android, you can take advantage of both, but the cost of the device is generally a bit higher.
Other characteristics
Finally, we recommend that you also take a look at the audio compartment and cameras, as well as in the presence of any accessories such as the active pen and keyboard for Chinese 2-in-1 tablets. An eye also on the battery life of the tablet, expressed in mAh, very important especially if you have to use it often outside the home.
Please note:: if you will make purchases directly from China, check the warranty, the times and costs of shipment and any duties customs.
You may also be interested in: The best Chinese smartphones on the market.
Best Chinese tablet
Now that you understand what are the most important aspects and the features to evaluate, you can buy the Chinese tablet suitable for your needs. Below you will find the best Chinese tablets currently on the market.
Best Chinese tablets under 100 euros
ALLDOCUBE iPlay 7T (Android)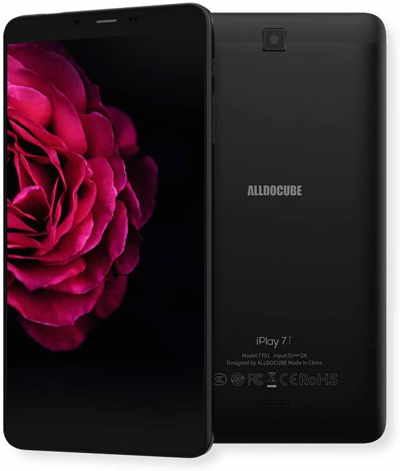 The best Chinese tablet under 100 euros.
For
Dual SIM
Durable material
Fast charge
Autonomy
Excellent value for money
Cons
Photo gallery
A little slow
Poor audio
ALLDOCUBE iPlay 7T it's a tablet from 7 inch with 2 SIM card slots, which can support simultaneously, and with operating system Google Android 9.0 Go. It is equipped with a display IPS FHD fast and smooth with speakers for added comfort. The processor, a 1,3 GHz quad core, is supported by 2 GB of RAM and 16 GB of internal memory expandable up to 256 GB via microSD. It supports the connection of the OTG cable to connect other devices, such as: keyboard, mouse and speakers. The built-in battery has a capacity of 2800 mAh and supports fast charging to bring you an unprecedented gaming and video experience. The photographic sector consists of: a 2 MP rear camera and a 0,3 MP front camera.
Buy on Amazon
Voukou H8 (Android)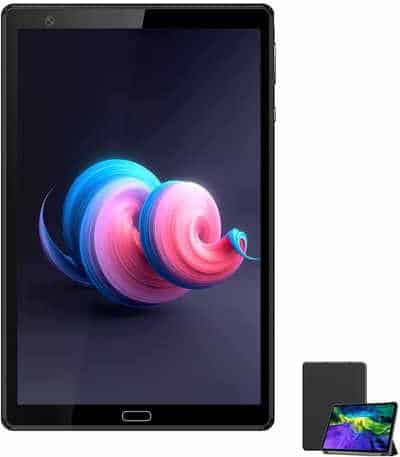 The best Chinese tablet for children.
For
Cons
Photo gallery
It does not support Vodafone SIM card
Il Voukou H8 It fits perfectly into the category of children's tablets with Android 9.0. At a low price you can take home a tablet with Octa Core processor supported by 4 GB of RAM and 64 GB of expandable internal memory to take advantage of operations quickly and easily store music, videos and pictures. This 4 inch 8G tablet, with a resolution of 1280 x 800 pixels, it offers 2 SIM card slots and two cameras: a 5MP rear and a 2MP front for smooth and fast DAD chats. There are two speakers to listen to music of good sound quality, thanks to surround. An 8000 mAh capacity battery closes the panel.
Buy on Amazon
Best cheap Chinese tablets (max 150 euros)
Teclast P20HD (Android)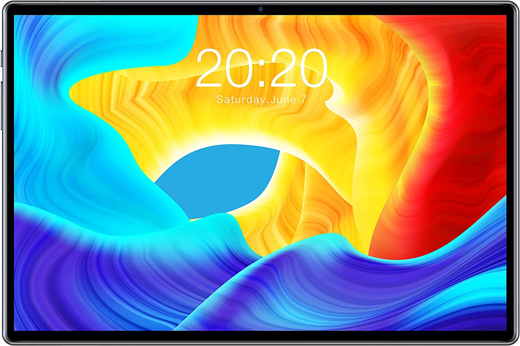 Best cheap Chinese tablet.
For
Powerful processor
4G LTE support
Autonomy
Cons
Disappointing cameras
Sufficient audio quality
If you are looking for chinese android tablets with the best value for money, Teclast P20HD it's a good choice and one of the best budget tablets out there. It is a compact device thanks to the 10.1-inch screen with 1920 x 1200 IPS Full HD resolution with well-defined images thanks to the T-Color color enhancement algorithm. The screen also features a 2.5D touchscreen with a metal body with a curved edge and a modern and sophisticated design. The processor, one Spreadtrum SC9863A octa-core with 55 GHz A1,6 architecture, is supported by 4 GB of RAM and 64 GB of internal memory expandable with cards TF o microSD. It is equipped with the operating system Android 10.0 and a double camera, the rear 5 Megapixel and the front 2 Megapixel, sufficient audio compartment. This device is among the Chinese tablet 4g that offer excellent navigation performance thanks to the 4G LTE module that allows the use of a SIM to connect not only with Wi-Fi. The battery of the device is 6.000 mAh and offers an autonomy that can reach up to 10 hours of video playback.
Buy on Amazon Buy on Amazon
TOSCIDO M863 (Android)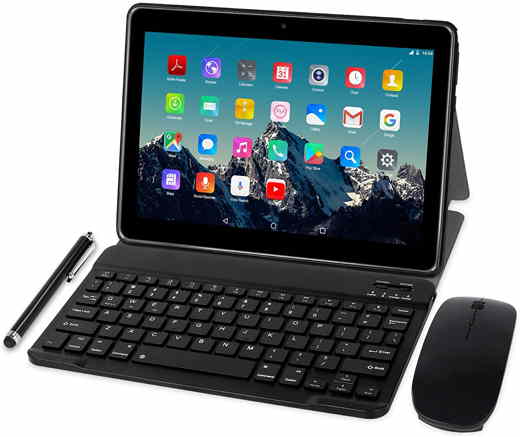 Best Chinese tablet with keyboard.
For
Display IPS curvo 2.5D
Wireless keyboard supplied
Good value for money
Cons
With a Octa Core processor from 1.6GHz, 4GB RAM and 64GB ROM, the tablet TOSCIDO M863 looks like a device with Android 10 perfect for those who want to do DAD online or surf the Web in their free time. You can safely download apps like YouTube, Netflix, Facebook, etc. and take advantage of the 10.1 inches with 2.5D curved tempered IPS screen (1280 x 800 pixels), scratch resistant and with metal finishes to make it resistant to wear. It is a 4G tablet with dual SIM card slot which allows you not only to browse the Internet but also to make calls. It is perfect for working both from home and in the office, thanks to the wireless keyboard supplied, OTG cable, 2.4G wireless mouse and type C cable. It mounts two cameras: the rear 5 MP and the front 2 MP. The battery has a capacity of 5000 mAh.
Buy on Amazon
YESTEL X7 (Android)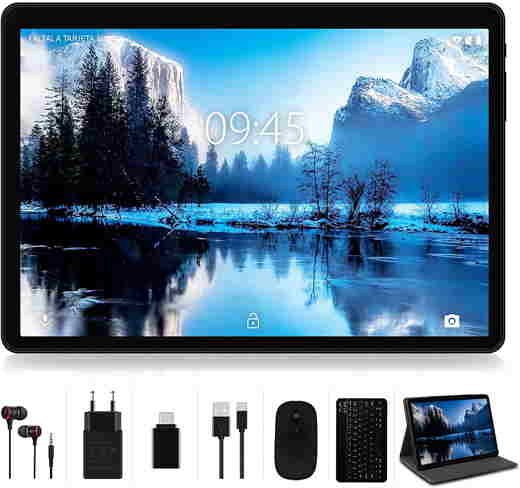 A great deal for those who want to save between 10-inch Chinese tablets.
For
Design
Android 10
Autonomy
It is sold with keyboard and mouse
Cons
Another cheap Chinese tablet is it Yestel X7 10.1 inch HD with Android 10 operating system. It is sold equipped with a keyboard and mouse and is compatible with most of the Googla Play Store apps, including Netflix, YouTube, Amazon Prime, etc. It is a very elegant product whose front is covered with G + G glass and with a screen ratio of 16:10. The back is also of quality: it comes in frosted aluminum so as not to leave fingerprints and to give a sense of durability and safety. The processor MTK6753 is supported by 4GB RAM e 64 GB of ROM which you can expand up to 128GB via TF or MicroSD card. The battery is the real strength of this device: 8000 mAh allow you to continuously play 5-6 hours of video without worrying about having to recharge it several times. The photographic sector compared to models of the same price is slightly better: the rear camera is 8 MP, the front one is 5 MP. Yestel has a perfect after-sales service that guarantees its customers a 2-year warranty.
Buy on Amazon
Best Chinese mid-range tablets (150-300 euros)
Huawei Mediapad T5 (Android)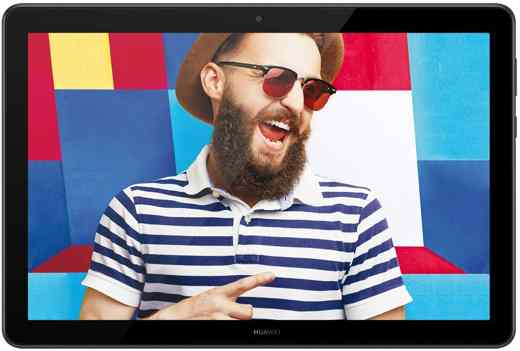 Best Chinese Android Tablet.
For
Expandable memory up to 256GB
Wi-Fi Dual Band
Autonomy
Cons
A little slow processor
Front camera just enough
Huawei Mediapad T5 it's a great alternative if you want the best tablet under 200 euros, equipped with 10-inch display with IPS panel and Full HD resolution that offers very good visual quality and attention to detail in the image. The Processor Kirin 658 octa-core from 2,36 GHz makes it a reliable device, even if not particularly fast, the RAM is from 2 GB it is enough not to block it during use while the internal memory is equal to 16 GB with expandable memory up to 128 GB. On the market there is also the variant with 3 GB of RAM, 32 GB of internal memory with expansion up to 256 GB. There is a 5 megapixel rear camera with autofocus and a front with 2 megapixel sensor; the audio sector is quite good and is entrusted to technology Huawei Histen. Wi-Fi connectivity (2,4 and 5 GHz), Bluetooth 4.2 and GPS module, while the battery is 5.200 mAh and ensures at least 10 hours of video playback.
Buy on Amazon
Lenovo Tab M10 HD (Android)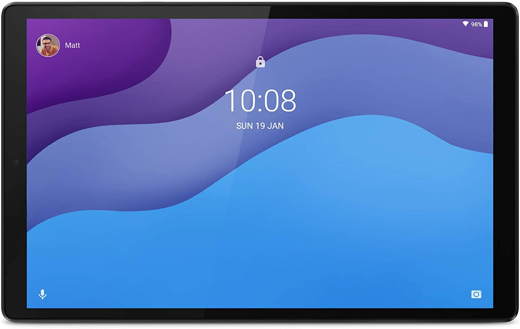 Best Chinese tablet from Lenovo.
For
Versatile
performant
Great display
Cons
Il Lenovo Tab M10 HD 2nd generation 10.1-inch with a resolution of 1280 x 800 pixels, it comes in a smooth metal body with an HD surface / touch display ratio of almost 90%. The processor MediaTek Helio P22T is supported by 4 GB of RAM expandable up to 1 TB and from 64 GB of internal memory equally expandable up to 1 TB via microSD. The photographic sector consists of an 8 MP rear camera and a 5 MP front camera. The speakers ensure immersive sound thanks to the Dolby Atmos pre-installed and 3 months of Amazon Music Unlimited included in the purchase of this mobile device. It mounts Android 10 and has an autonomy of 4850 mAh.
Buy on Amazon
Huawei Mediapad M5 Lite (Android)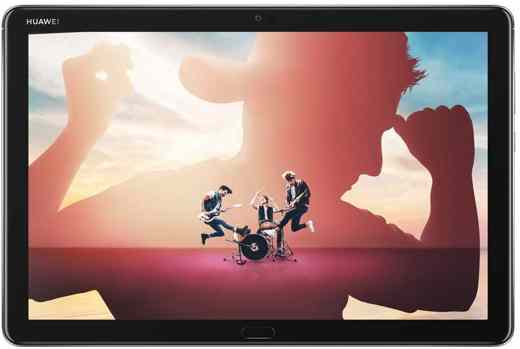 Best Chinese tablet with pen.
For
Powerful processor
Top-of-the-range performance
4G LTE support
Cons
Bad rear camera
Discreet outdoor visibility of the screen
Continuing the search for the best chinese tablet, we recommend this Huawei Mediapad M5 Lite, which offers superior performance compared to the model we covered earlier. Also included is the M-Pen Lite which can be useful for drawing and writing. The screen is 10,1 inches with Full HD + resolution of 1920 × 1200 pixels which offers the best visibility performance you can find in a budget-priced tablet. It is a Chinese 4G tablet that can also be used as a smartphone to make calls thanks to the presence of the SIM card slot and the module 4G LTE connectivity to surf the internet. Do not miss the GPS and Glonass and dual band Wifi up to 5 GHz. The audio is excellent thanks to the Harman / Kardon quadruple stereo speakers. 659GHz Kirin 2,4 octa core processor, supported by 4 GB RAM and internal memory from 64 GB expandable with SD up to 128 GB. The battery is from 7.500 mAh It ensures an autonomy of 24 hours with intensive use and up to 13 hours of video playback.
Buy on Amazon
Lenovo Tab M10 (Android)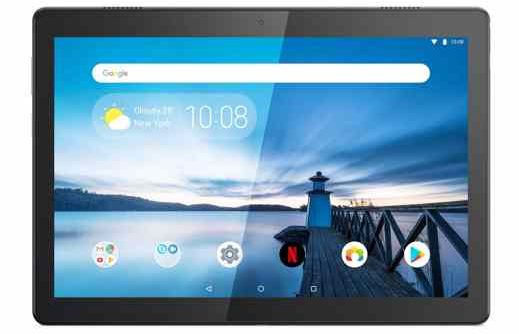 Best Chinese 10 inch budget tablet.
For
Good quality / price ratio
Wide viewing angles
Satisfactory audio sector
Cons
Improved processor
Absence of 4G module
Among the best Chinese tablets, Lenovo Tab M10 it is one of the most interesting on the market, especially for the support for connection to a dock that transforms it into a smart display equipped with a voice assistant. The screen is from 10,1 inches with IPS panel with very wide viewing angles with Full HD 1920 × 1200 pixels resolution. Dolby audio is very good, you can listen to music and watch movies while fully enjoying the sound effects. On this tablet we find a Qualcomm Snapdragon 429 processor that does its duty, supported by 2 GB of RAM and an internal memory of 32 GB expandable up to 256 GB. There is no 4G connectivity but there is Wifi, as well as the GPS module and Bluetooth. Present facial recognition for authentication and battery from 4.850 mAh allows you to get to the end of the day.
Buy on Amazon
Best high-end Chinese tablets (over 300 euros)
Chuwi UBook Pro (Windows 10)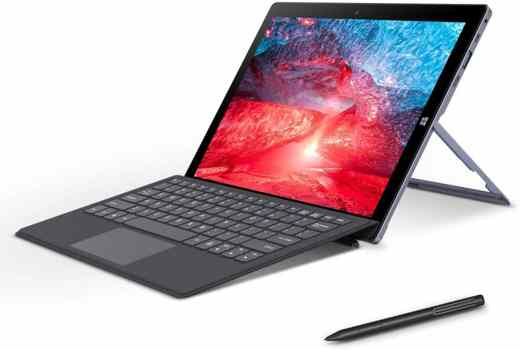 Best Chinese dual boot tablet.
For
2-in-1 convertible
Powerful hardware
Quick charge
Cons
Absence of 3G / 4G module
Cameras to improve
If, you are interested in the chinese windows tablet, you should evaluate Chuwi UBook Pro, the cheap alternative to Microsoft convertibles. This device is a 2-in-1 with Windows 10 and can be considered a notebook thanks to the Intel Celeron N4100 processor, 8GB RAM and 256GB SSD disk. Display from 12,3 inches with Full HD resolution of 1920 × 1280 pixels, very thin borders, wide screen view, sharp and lifelike colors. The port compartment consists of 2 full size USB ports, a micro HDMI, an external memory slot, a USB-C port and the audio jack. Present only the WiFi connection, as well as the GPS and Bluetooth module. It is a very light device, weighing only 780 grams and has a thickness of just 9 mm, very comfortable to carry. The battery from 5.000 mAh ensures good autonomy, over 10 hours.
Buy on Amazon Buy on Amazon
Teclast X6 Pro (Windows 10)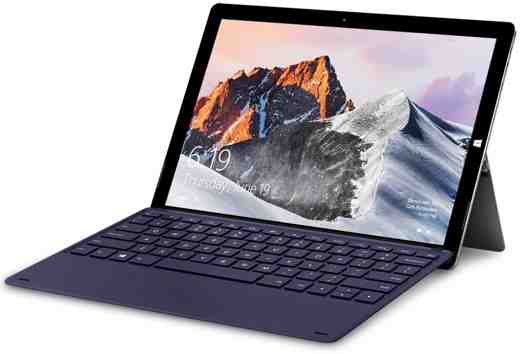 Best Chinese 12 inch tablet.
For
Superior image quality
3K resolution
Powerful processor
Cons
Improved audio
Sufficient keyboard and pen
There is one of the Chinese tablets on the market that deserve attention Teclast X6 Pro, ideal if you are looking for a powerful yet reasonably priced device. It's a convertible whose most evident peculiarity is the excellent image quality offered by the 12,6-inch display with IPS panel, 3K resolution, 85% NTSC coverage. High definition and realistic colors, using video and photo editing apps or watching streaming movies will be a very pleasant experience. It is sold with a magnetic keyboard and a pen with 1024 pressure levels. Processor Intel Core M with 8 GB of RAM and 256 GB SDD, a very powerful convertible, suitable for multitasking activities. Present the dual band Wifi connection and the Bluetooth one. Satisfactory audio sector. Battery from 10.000 mAh which ensures 6 hours of video playback and 8 hours of mixed use.
Buy on Amazon