here are the best budget notebooks. A list of 7 compact models of notebooks on the 500 euros from 10 to 15 inches all equipped with Windows 10.
Do your financial resources for the purchase of a notebook do not exceed 500 euros? Then I advise you to read this article thoroughly because you will be able to find out which are the best budget notebooks best suited to your needs and especially to your pockets. All the notebooks that you will be able to compare in this guide have a plastic chassis and not an aluminum one, suitable speeds for your work in Office and for some of them low noise levels.
Best budget notebooks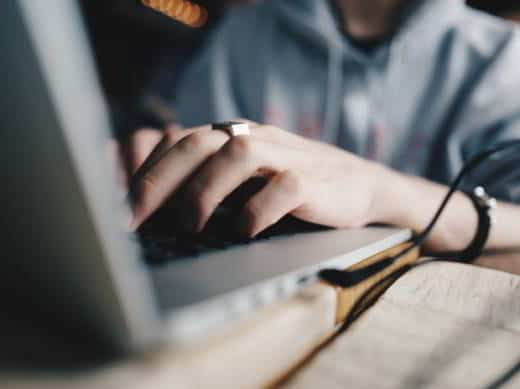 A notable advantage offered by inexpensive notebooks is the possibility for some models to upgrade the RAM by extending it from 4 to 16 GB, simply by replacing a memory module. Sui Surface, Fujitsu e Acer for example it is possible to upgrade both the RAM and the HD. The socket arranged under small opening covers makes it easy to install an SSD as a replacement for a hard drive.
Read also: Best 13 inch notebook
Microsoft Surface Go 2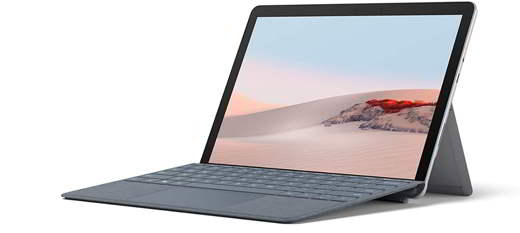 CPU: 3th Generation Intel Core m4425 - Intel Pentium Gold XNUMXY Processor | Video Card: Intel UHD Graphics 615 | RAM: 4 GB – 8 GB | Memory: 64GB eMMC - 128GB SSD.
It is the smallest and cheapest Surface. It features a large screen and updated interior for an even better experience in the same portable package. Microsoft's Surface Go 2 is the more direct successor to the original Surface family.
Without the optional Type Cover keyboard, the Surface Go 2 weighs just 1,2 pounds, with a 10,5-inch, 1.920 x 1.280-pixel touchscreen display. Like all other Surface tablets, the Surface Go 2 comes with its own built-in kickstand for hands-free video watching or working when you plug in the Type Cover. It also comes with a connector Surface for charging, a door USB Type-C for data transfer, a headphone jack from 3,5 mm it's one microSD card slot. Inside you will find a processor Intel Pentium Gold 4425Y and a battery that should last up to 10 hours.
Surface Go comes pre-installed with Windows 10 in S mode.This means that you can only use the tablet in the touchscreen mode of the operating system and only use apps from the Windows Store. You are also stuck with Microsoft's Edge browser.
You can still upgrade for free from Windows in S mode to a full Windows 10 operating system, which would add additional access to the desktop and traditional Windows apps. Once you make the switch, you will no longer be able to go back to S mode unless you do a factory reset.
Buy on Amazon
Microsoft Surface Go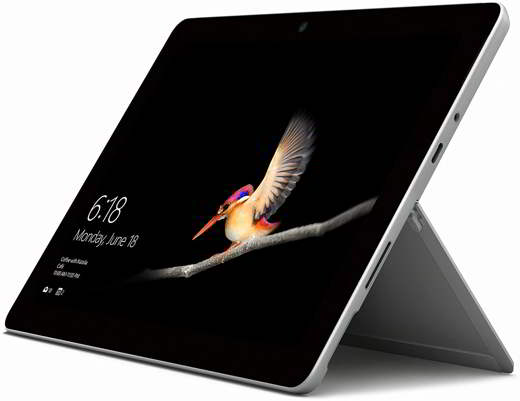 CPU: Intel Pentium Gold 4415Y | Screen: 10.5 pollici 1,800 x 1,200 PixelSense | Video Card: Intel HD 615 RAM: 4GB - 8GB | Archiving: 64GB eMMC – 128GB SSD.
If you are on a tight budget this hybrid Windows laptop is the best solution, especially if you are a college student.
The Surface Go is a cheaper version of the Surface Pro, but it runs Windows 10 Home in S mode (although as we've already mentioned, you can easily upgrade to Windows 10). To work well with this device you will need to buy a Cover keyboard with keys, which is necessary if you want to work with a 2-in-1 convertible.
However, the base model of the Surface Go is quite affordable even given the additional cost of the keyboard, and it's extremely compact and portable, with an impressive screen and the ability to tackle general computing tasks in a truly incredible way.
Read also: Best tablets with keyboard
Buy on Amazon Buy on Amazon
HP Pavilion 15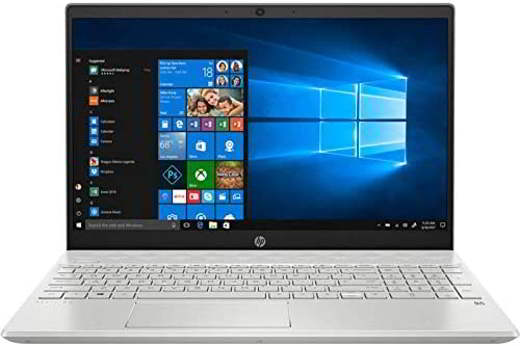 CPU: APU A9 dual-core AMD – Intel Core i7 | Screen: HD da 15,6 pollici (1.366 x 768) – FHD (1.920 x 1.080) touch facoltativo | Sheet video: AMD Radeon R5 – Nvidia GTX 1050 | RAM: 4 GB – 16 GB || Memory: 128GB SSD - 1TB HDD.
HP Pavilion 15 it is one of the best notebooks for college students. It is thin and light and offers a lot of performance to allow you power and more storage space. You can find dedicated graphics cards for online gaming and an 8GB or 16GB RAM with a 128GB SSD which should suit anyone with special needs.
With a price under 500 euros you can have the model with the 5th generation i8.
Buy on Amazon Buy on Amazon
Acer Aspire 5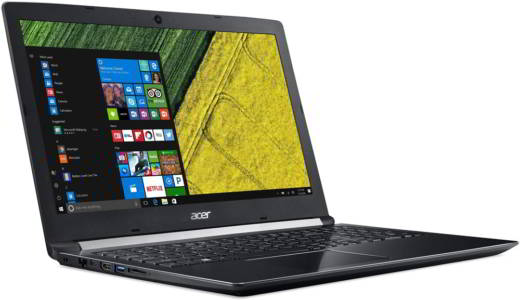 CPU: Intel Core i5-10210U | Screen: 14″ IPS LED 1080p Full HD | Sheet video: GeForce 940MX | RAM: 8 GB || Memory: 238GB SSD.
Acer Aspire 5 model A515-51G-520Q it comes with a fast CPU and separate GPU. It is an inexpensive full HD notebook with a 15-inch anti-glare display, low weight and excellent autonomy (about 6 hours). It also has a high speed for gaming, thanks to a frame rate of 35 fps and is very quiet. The obvious defects are the low resolution and the image quality related to the viewing angle. It features an Intel Core i5-7200U processor, GeForce 940MX graphics card and weighs 2053 grams. It features 8 GB of expandable RAM, a 238 GB SSD, 1 HDMI, 1 ethernet port and 4 USB ports (two 3.0 and two 2.0). We can consider it among the best budget gaming notebooks.
Buy on Amazon
Acer Chromebook 14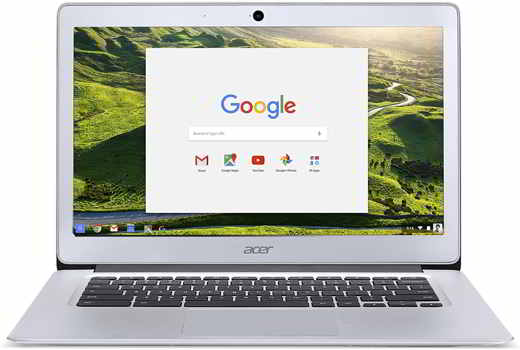 CPU: Intel Celeron N3160 | Screen: 14 pollici FHD (1,920 x 1,080) | GPU: Intel HD Graphics 400 | RAM: 4GB Archiving: 32GB SSD | Operating system: Chrome OS.
Acer Chromebook 14 comes with a slim design and superlative build quality. The FullHD display can be improved but the keyboard and touchpad are very robust and solid. The autonomy reaches about 12 hours and still guarantees hours and hours of work and video viewing.
In conclusion, it is one of the best budget laptops that are beautiful to look at and use.
Buy on Amazon Buy on Amazon
Chromebook Dell Inspiron 11 2 in 1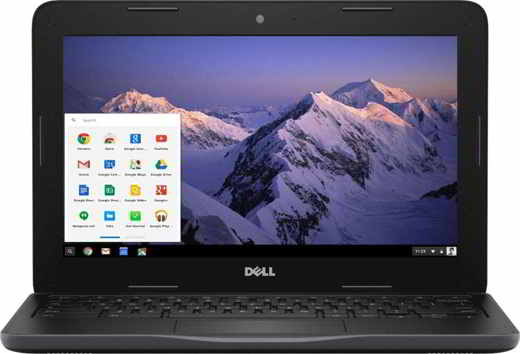 CPU: Intel Celeron N3060 | Screen: touchscreen HD (1366 x 768) da 11,6 pollici | Video Card: Intel HD Graphics 400 | RAM: 4 GB | Memory: 32 GB-64 GB eMMC.
Dell Inspiron Chromebook 11 2-in-1 it's the best budget Chromebook around. It's far from the best Chromebooks, much more powerful, but still able to live up to expectations thanks to the long battery life and the fact that it is resistant to everyday use. You can browse the web and work on your documents without having to spend a fortune. The hardware compartment and the reduced SSD memory are not fantastic, but it was not designed for this type of request.
Buy on Amazon
Medion Akoya S3409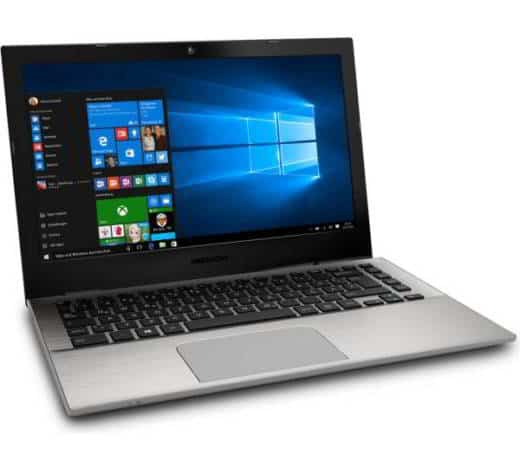 CPU: i5-7200U | Screen: 1080p Full HD da 13,2 pollici | Video Card: HD Graphics 620 | RAM: 8 GB | Memory: SSD from 238 GB.
The notebook Medion Akoya S3409 model MD60849 it has a speed on par with the Acer with good power and weighs only 1301 grams. The Full HD display is sharp and the colors are natural. The keyboard offers small keys. It features an i5-7200U processor with HD Graphics 620 graphics card, 13,2-inch anti-glare display, 8 GB of non-expandable RAM and 238 GB SSD. It has 3 USB 3.0 and 1 HDMI ports.
Buy on Amazon
Read also: Best Laptops with long-lasting battery
Other cheap notebooks under 500 euros
Buy on Amazon
No products found.
Buy on Amazon Buy on Amazon
Best Cheap Notebook Accessories
Buy on Amazon Buy on Amazon Buy on Amazon
Best Cheap Laptops on Amazon
Below is a list of the best-selling cheap laptops on Amazon. Always check the reviews of users who have already purchased the product and eye you have hardware and software components.