I best browsers. A guide on the best performing web browsers to browse the web and some valid alternatives to Chrome and Firefox.
Il best browser can help your Internet browsing experience quickly and securely. It can protect you from advertiser tracking and online ads, it can sync all your stuff with your phone and / or tablet, it can offer you the content you need and filter out everything you don't need.
Un Web browser is software used to access the Internet. You can access the Internet without a web browser, but it requires the use of text commands, such as computer code. This code is how all early internet users had to surf the web, until the first web browser was created in 1990, called WorldWideWeb.
Web browsers were instrumental in the launch of the internet and are often confused with search engines, especially since many current search engines, such as Google o Bing, allow you to type directly into the address bar to perform a search.
With the arrival Edge Microsoft's there have been major changes in the world of web browsers, although in reality it too has embraced Chromium, the same software that supports Google Chrome and most of the web browsers.
The main holdouts to date are Safari Apple that uses W e Firefox, which uses Gecko.
Read also: Safer browser
Index
Best browsers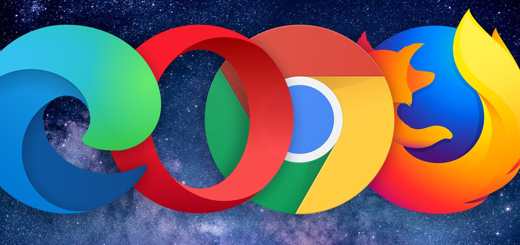 Below you will find the best browsers in circulation with evidence of strengths and weaknesses to help you choose the one that best suits your needs.
1. Mozilla Firefox (Windows, MacOS, Linux, Android, iOS)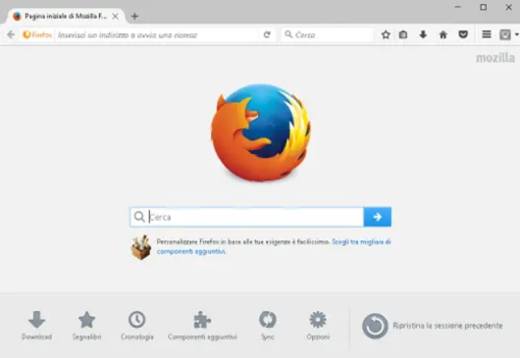 The best browser for advanced users and good privacy protection.
For
Incredibly flexible
Cross-platform synchronization
Good privacy protection
Cons
A little slower than rivals
Occasionally it puts a strain on the hardware
Risk of crash
Mozilla Firefox it is the most used Internet browser. The latest version is particularly good - it can alert you if your email address is included in a known data breach, block pop-up and notification ads, block fingerprint tracking, and explicitly block encrypted scripts that use the resources on your computer.
You can customize it both in terms of appearance and in the range of extensions and plugins. The overhaul has greatly improved its performance, which was starting to lag behind Chrome's, plus it's smooth and solid even on modest hardware.
2. Google Chrome (Windows, macOS, Linux, Android, iOS)
It is the best Android browser for mobile internet users.
For
Fast performance
Very expandable
Cross-platform
Cons
It may be resource hungry when many tabs are open
Not the best data protection solution
Google Chrome it is famous for its huge resource demands even though it manages quite well with low-powered hardware and limited RAM. The new tab locking feature was designed to overcome this by automatically "freezing" tabs in the background so they don't use resources unnecessarily.
The latest version of Chrome isn't bad at all. On the contrary: it is a Outstanding browser with an amazing add-on library, cross-platform support and synchronization, excellent autofill features, and some great tools for web developers. It can warn you if your email has been compromised, has a secure DNS lookup for compatible providers (Google's DNS is one of them), and blocks a lot of dangerous mixed content like scripts and images over otherwise secure connections. It also enables the WebXR API for AR and VR. And don't forget the mode Dark Chrome, which simplifies night navigation.
Read also: How to recover Google Chrome Favorites
3. Microsoft Edge (Windows, macOS, Android, iOS, Linux)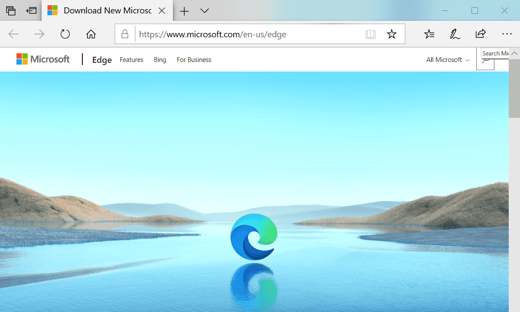 A truly great browser.
For
Very fast
Crystal clear privacy tools
Can save sites as apps
Cons
Windows wants it to be the default
Few add-ons and extensions
Poor data protection
Microsoft Edge is the default browser for Windows and there are also versions for iOS, Android and Mac.
The new Chromium-based version is considerably faster than its predecessor and includes some useful features including: Read aloud, the ability to stream media such as embedded videos to Chromecast devices, an Opera-style start page, and a good selection of add-ons like password managers, ad blockers, and so on. You can also download web pages as apps which then run on standalone applications without having to launch the entire browser.
There are a lot of customization options and we particularly liked the page Privacy and services, which makes the potentially confusing settings crystal clear, and the page Permissions place. This allows for in-depth control over what specific sites can do - from pop-ups and ad blockers. access to MIDI devices and automatic media playback.
Edge looks like Chrome and works like Chrome.
4. Safari (macOS, iOS)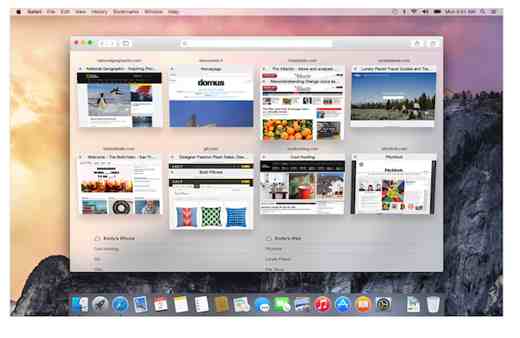 Safari is Apple's web browser and Microsoft Edge's counterpart. Consequently, it is also included in the software package of Apple portable devices with iOS.
For
Good performance and reliability for Apple devices
Excellent data protection
Cons
Support for Windows or Android
Lack of security, as updates are released slowly
Fewer add-ons than many other browsers
The advantages of using Safari if you have a macOS or an iPhone with iOS operating system are the ability to use it both on desktop, laptop and mobile devices, good data protection, because Apple does not log any user data, optimization for Apple devices and iCloud storage.
5. Internet Explorer (Windows, macOS, Android, iOS, Linux)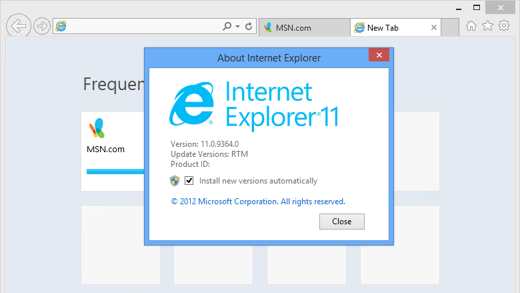 You are reading this article with Internet Explore you must know that it is no longer supported by Microsoft, which makes it a minefield for malware.
Its dated framework and slow processing speed prompted Microsoft to replace it with Edge (in 2017) in the latest Windows 10 operating system even though IE is still present on Windows 8.1 today as the default browser and as a backup browser on Windows 10.
The advantages are those of a stable platform that allows a reliable card management system, the disadvantages: the fact that it is no longer supported by Microsoft.

6. Opera (Windows, macOS, Linux, Android, iOS)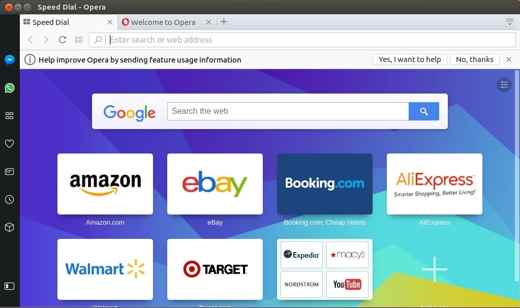 A classy browser particularly useful for gathering content.
For
Built-in proxy
Great security features
Really nice interface
Expandable with add-ons
Good synchronization of desktop and mobile devices
Cons
No more Opera Turbo
It is not pre-installed but must be downloaded and installed
Opera allows you to turn on built-in ad blocking, use its built-in VPN, activate its crypto wallet for cryptocurrency, enable in-browser messages from the sidebar, and switch between light or dark modes.
It's a great solution for gamers too: Opera GX is designed specifically for gamers and includes Twitch integration and Razer Chroma support.
It is based on Chromium, so performance is fast and you can use add-ons from the Chrome library. It also has some interesting ideas like Process from application to course commencement, which is designed for people who often spot things they want to come back to later - if you constantly email or send interesting messages to yourself, Flow lets you do it more elegantly, making it easier to share content from Opera on your phone to Opera on your computer.
There is also Personnel News, reminiscent of the RSS Feedly reader, Apple News or the tablet app Flipboard- Allows you to add your favorite news sources to create customized online newspapers.
Also worth mentioning Opera Turbo, which compresses internet data such as images so that things load as fast as possible over bad connections.
7. Vivaldi (Windows, macOS, Linux, Android beta)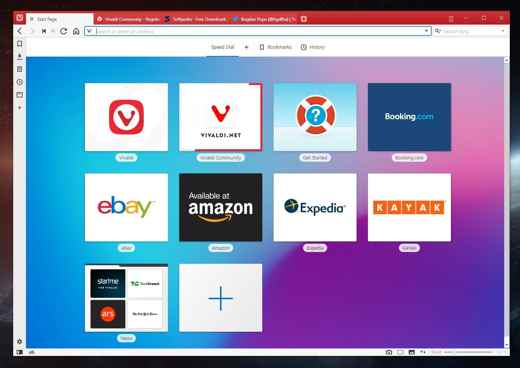 Build your own browser with unique docking and tab-stacking.
For
Incredibly customizable
Creative interface functionality
It supports Chrome extensions
Cons
Vivaldi was born from an idea of ​​the former Opera developers and, like Opera, it does things differently than the most famous browsers. Vivaldi can be easily customized both in the navigation and in the user interface.
Here too we find Chromium but also substantial compared to other browsers with the toolbar. You can pin sites to the sidebar, paste toolbars wherever they fit, and adjust page fonts and color schemes; have a notes panel, as well as the usual history bits and bookmarks; customize the way search works and assign nicknames to search engines; change the way cards work and are grouped and so much more.
You can even view your history in the form of a graph to see how much time you have spent on certain sites. If you are the type of person who likes to fiddle with interfaces Vivaldi is perfect for advanced users who know exactly what they want and what they are looking for.
8. UC Browser (Android, iOS, Windows)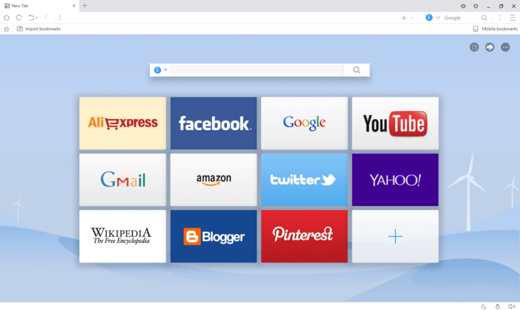 For
Quick access to mobile websites
Optimized for slow internet connections
Cons
It does not have good data protection
It's not safe
UC Browser is a free web browser that was first released in 2004. It uses cloud acceleration and data compression technologies and is the most popular mobile browser in China and India. Over 500 million users worldwide use the web browser, which is compatible with Android, iOS and Windows Phone, as well as other devices.
Its distinctive features are: availability for macOS, Android, Windows Phone, J2ME, MTK, Tizen, Bada and BREW, simultaneous download, reduced memory usage, fast loading of web pages thanks to data compression technology and adaptation for mobile devices only.
9. Samsung Internet (Android)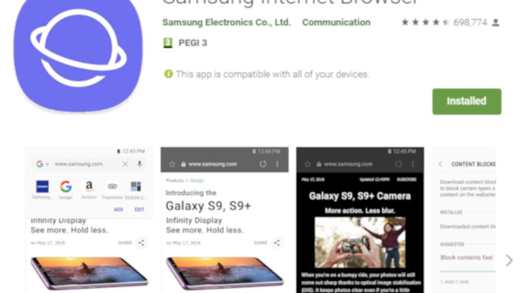 Samsung's browser for mobile devices with Android or Tizen.
For
Secure mobile browsing and good data protection thanks to Tracking Blocker
Optimized management for Android and Tizen
It supports add-ons
Cons
Not suitable for iOS
Read mode only works on selected web pages
Samsung Internet it is relatively new among web browsers. It was specially developed for the devices of the series Galaxy and was introduced in 2015. Samsung Internet is a mobile web browser for devices with operating systems Android o Tizen.
Fast and easy to use, this browser is only suitable for mobile devices and allows pre-installed ad blocking and tracking blocking, and synchronization with Chrome bookmarks.
Read also: How to switch browsers on Android and iPhone
Other Browsers
After the best browsers, below are other less known but very interesting browsers to try.
Avant Browser
iridium
Maxthon
Pale Moon
Waterfox
Frequently asked questions and answers
If speed is your thing, the clear champion in the super-fast browser category is Microsoft Edge.
Since it is based on Chromium, it will let you use your favorite Google Chrome extensions.
7 Dec two thousand and twenty-one.

Today the most used browser worldwide is Chrome according to data published last July by NetMarketShare, with seventy nineteen percent of the market share, followed by Microsoft Edge with eight seven percent and Mozilla Firefox with seven fifty eight percent .
29 november two thousand and twenty one.

For the second successive year Microsoft Edge is crowned as the most secure Internet browser on the computer market, offering the best protection against malware threats in general and phishing in particular, according to the results of the Web Browser Security Test two thousand and twenty-one of CyberRatings.
org.
17 Jul two thousand and twenty-one
Google Chrome is the fastest browser and stable speed on all kinds of sites, both light and heavy.
Google Chrome leads the market with a sixty-three and sixty-three percent market share according to Statcounter, one of the most popular traffic analysis sites.
It must be for a reason.
22 oct two thousand and twenty one
Compilation of frequently asked questions that our users have sent us and that our experts have answered.