Do you want to switch to Fastweb but you don't know which offer to choose? If you are still undecided and want to have an accurate picture of Fastweb offers and promotions, then I suggest you continue reading this article because you will find the Best ADSL Fastweb offers for the House.
Plan Fastweb House is the one that offers a connection of up to 20 Mbps in download and 1 Mbps in upload with unlimited calls to all national fixed and mobile numbers. Included in the price you will also find the FastGate, the Fastweb wireless modem, and a MyFastweb assistance service.
Identify the tariff plan that best suits your needs and pay attention to the costs to be paid beyond the threshold. For further information and comparisons between the various rates you can also consult SOSTariffe, a truly effective telephone rate comparison service.
Best ADSL Fastweb offers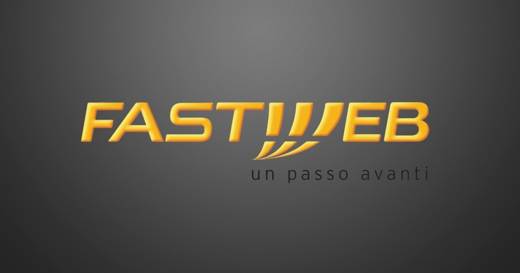 Before revealing the Fastweb ADSL offers, it's good check coverage by connecting to this web page and entering the requested data. On the page that appears, type yours Common, With, Number civic and indicates the fixed telephone operator of origin, in the appropriate drop-down menu.
If the available connection is of type ULL (in this case the performance is very good), a message will appear: Congratulations, your home is reached by Fastweb copper ADSL up to 20 Mega. If instead the connection is Wholesale (Fastweb supports TIM with lower performance), you will always be indicated by a message.
In addition to verifying coverage, after switching to Fastweb you can measure the speed of your connection in the area MyFastPage, by connecting to this Internet page. Enter your credentials and specify if you are connected via Wi-Fi or via cable and click on the button vai to start it speed test.
At the end you will know the performances in download for free e upload of your Internet connection with the values ​​of ping (latency) e jitter.
Fastweb House
The offer Fastweb Home It provides:
Fastweb Home + Energy
The option Fastweb Home + Energy provides for a cost of 22,95 per month in promotion only online for 24 months (27,95 € starting from the second year) and allows you to associate one of the rates of Eni gas and light to unlimited fiber optic navigation:
Gas (0,279 euros / Smc) and electricity (0,0765 euros / kWh)
Gas: 0,279 euro/Smc
Light: € 0,0765 / kWh
Sign the Fastweb contract and choose one of the Eni Gas and Light offers you prefer:
Linkbasic
Fixed amount for gas and electricity for one year
Available only with domiciliation and digital bill
Linkplus
Fixed amount for gas and electricity for 2 years
Possibility to choose how to receive and pay the bill
100% of electricity produced from renewable sources included in the price
Discount sure
Fixed amount for gas and electricity for 2 years
Possibility to choose how to receive and pay the bill
100% of electricity produced from renewable sources included in the price
Axa House Multi Assistance Insurance is complimentary
Fastweb Casa and DAZN
The offer Fastweb Casa and DAZN is available at the cost of 33,95 per month and joins the fare Internet home also the streaming and on demand contents of the platform owned by Perform.
Sky Fastweb
This offer has a starting price of 20,90 per month for one year instead of 67,35 euros. The cost of installing the services is 93,60 € (3,90 euros x 24 installments) plus the cost for the decoder Sky Q Black and its installation equal to 49 €.
In the package in addition to the services included in Fastweb House They are included:
Sky TV - 43 channels also in HD with successful shows like X Factor and MasterChef
Sky Box Set - full seasons of the best TV series
Sky Family in promotion for 12 months (then € 5,40) - 39 channels also in HD with programs for the little ones
Sky HD e 4K HDR in promotion for 12 months (then € 6,40)
Sky Q Black
Sky on demand
Sky Go Plus in promotion for 12 months
To the offer you can add:
Sky Cinema - 12 dedicated HD channels
Sky Sports - Champions League, Europa League, Premier League, Formula 1, Moto GP, NBA, ATP Masters 1000, national basketball, rugby, WWE Wrestling, golf and Sky Sport 24
Sky Calcio - 7 Serie A matches out of 10 per day
Installing the dish
For more details take a look at the official Fastweb website.