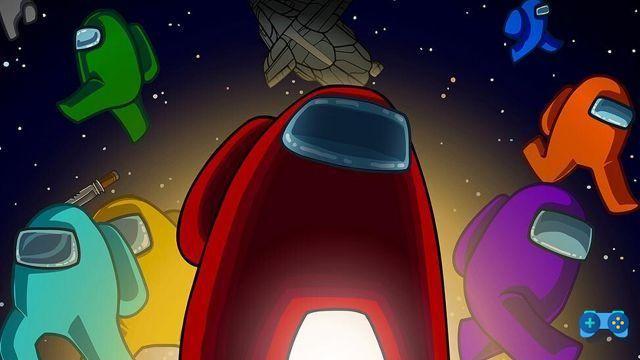 In a recent released on the blog, the developers of Innersloth have published some details regarding the development paths of Among Us, revealing some information on the content that players should expect to see this year. Some of the major updates planned are covered as well as some minor information.
First, what had already been confirmed is confirmed announced in December. The new "Airship" map will be introduced in the first part of 2021, bringing with it a whole series of new tasks to complete, rooms to explore and costumes for the little crew astronauts. Along with all this, it will be possible choose which room to leave from and there will be a chance to Go upstairs. The update will be made available when it comes out for free to all players.
In December 2020, Among Us was also announced to join the Xbox Game Pass program for PC. Now it is specified that, even if the game has yet to be included in the Game Pass program for consoles, it has however been added to the Epic Games Store. Also some bugs have been fixed for the version Nintendo Switch, for which some of the cosmetic items that can be purchased are also being added.
Another feature that should arrive soon is a account creation system. This should make it possible moderation and reporting within the game. Among the features most requested by users have also been mentioned creating a friends list and persistent statistics over time, but for these, no clue has been given as to when they might be introduced.
Among Us: evolution of the development studio
Innersloth concludes the post with some considerations on the development process: "In the last part of 2020 Among Us has acquired a relevance and appeal much higher than what we expected. This has meant a lot of changes for us. Originally the studio was made up of only three friends (now four, Ed), but if we want this success to continue in the long term, it's time to hire someone. In this regard, however, we are doing everything calmly and slowly to make sure we only publish well-finished things: we are still working on many things. "
The studio has thanked the fans for their patience and also for the support received The Game Awards 2020. Here, Among Us was awarded as best multiplayer game e best mobile game. The game has also achieved a million followers su Twitter e TikTok.
The date for updating Among Us it has not yet been fixed, but it is known that "it will arrive in the first months of 2021". Among Us It is available for PC, Nintendo Switch e mobile devices.