On 13 and 14 October there will be the annual appointment with 2 days of super discounts Amazon, Called Prime Day. You will be able to buy products at bargain prices with offers never seen before. It will be a way to save a lot of money ahead of the Black Friday and Christmas is upon us.
In addition to the advantage of obtaining discounted products, Prime members can get discount coupons to be used on the Prima Day and further save on the offers launched in those days.
Amazon Prime Day 2020 discount coupons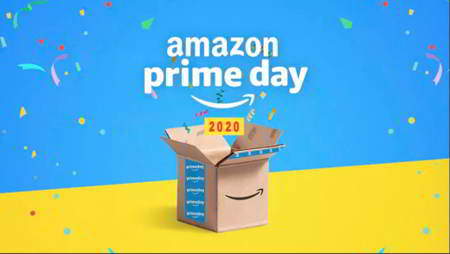 In case you got lost among the many promotions launched in this period, here they are below. Have fun collecting discount coupons to use for your purchases in theAmazon Prime Day 2020.
10 € discount coupon by signing up for Prime Student: if you are a university student, by incurring a minimum expense of 50 euros you can use this voucher.
10 € discount coupon when purchasing products from small and medium-sized businesses: immediately after the purchase you will receive this discount coupon to spend on Prime Day.
€ 5 discount coupon by joining Audible for 12 months: After the 30 day free trial you will receive this voucher.
5 € discount coupon by installing the Amazon Assistant extension with a purchase of 25 euros: browsers compatible with this extension are Firefox, Chrome, Edge, Opera and Internet Explorer.
5 € discount coupon by listening to a song on Amazon Music: by spending 20 euros you can take advantage of this voucher. Amazon Music is a service included in Amazon Prime.
€ 5 discount coupon for a top-up at the cash desk: if you make a recharge at the cash desk for at least 50€ for the first time you can get this discount.
€ 5 discount coupon with Amazon Hub: until November 2, 2020 you can get an amazon discount voucher by collecting your purchases at a specific collection point: Amazon Hub locker and counter.
Music Unlimited at € 0,99 for 4 months: until October 14 by subscribing to Amazon Music Unlimited you can take advantage of this offer, valid only for those who have never started the service before.
Free Music HD for 90 days: is the new Amazon service of higher quality than Music Unlimited. You can get a 90-day free trial by enjoying Ultra HD songs.
Kindle Unlimited a 9€ per 3 mesi: from 13 to 14 October you can activate this subscription for 3 months for 9 euros and have unlimited access to over a million eBooks to read on Kindle. The promo is valid for Prime customers only.
Mobility Bonus on Amazon: until December 31st you can take advantage of this bonus to buy electric bikes and scooters on Amazon with a 60% discount on the total price for a maximum of 500 €.
Other useful articles
How to get free Amazon discount coupon
Sites where you can find coupons, offers and discounts