After the introduction of annual subscriptions for Android customers, the most popular instant messaging service WhatsApp has decided to extend the subscription of the annual subscription to 0,89 cents also to customers who own iPhone.
This was declared by the Jan Koum, CEO of WhatsApp, who explained the company's new marketing strategy, namely that the subscription request will only be requested after the first year free of use to new subscribers only. Those who have already purchased the service will not have to pay again,
Kan Koum further confirmed that there will be no advertising in WhatsApp and that it has no intention of updating the service for use on platforms desktop, precisely because WhatsApp was born as a messaging service for mobile devices, for which a new version has been introduced: the 2.9.3847.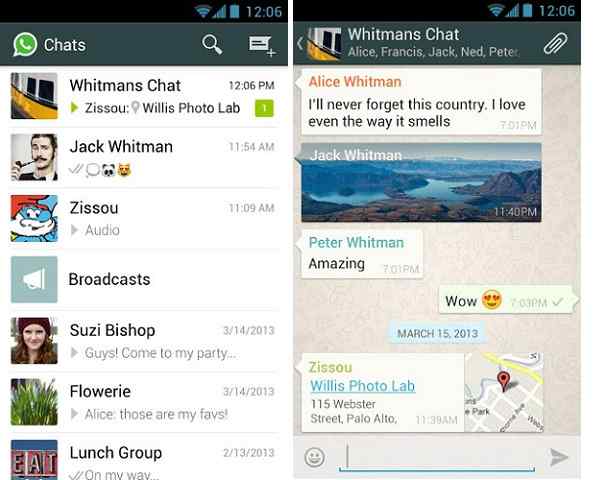 WhatsApp has introduced two new elements for the new version and only for Android customers:
new graphic interface;
new type of subscriptions
The new graphical interface has the traits of the latest Android, the so-called Holo interface a theme used as standard by Google on the Nexus range and introduced with Ice Cream Sandwich more than a year ago.
For subscriptions, WhatsApp has made two solutions available: one license valid for 3 years at 2.40 € with 10% collision e a license valid for 5 years at a cost of € 3,34 with a 25% discount.
At present, WhatsApp Messenger records about 17 billion messages a day and just considering Android customers it has been installed by 100 million people.