The fear of losing the market at the hands of many rivals, including WeChat, he pushed WhatsApp to introduce a new change: the possibility of record voice messages and send them, inaugurating another space for conversation.
The confirmation came from the CEO Jan Koum, who explained that all users will receive in these days the new free update that will allow the use of voice messages.
The voice message will have no limitFurthermore, as soon as the recipient has finished listening to the recording, the application will show a blue microphone icon.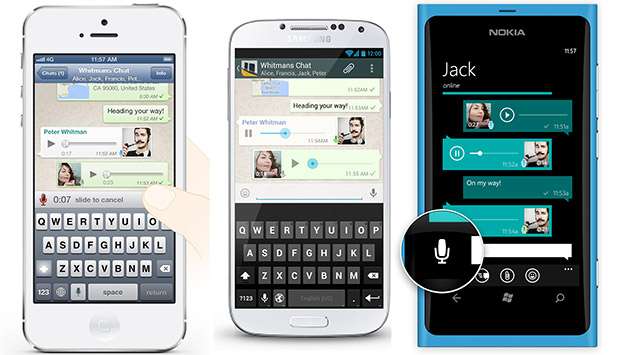 WhatsApp, cross-platform instant messaging software, has an audience of 300 million monthly active users in the world with 11 billion texts sent per day e 20 billion received.
It is the most used app thanks to its ability to adapt to different operating systems for mobile devices.