Have you just received a message from your WhatsApp contact requesting to forward it to your contacts in exchange for discount coupons and prizes? Forget it, in 99% of cases it is Whatsapp chain scams and they do not lead to any benefit, on the contrary they could cause you to be charged to your telephone account.
The scammer behind these chains does nothing but exploit the scarcity principle. This is a marketing technique that makes a desirable and free opportunity appear to prompt you to click on it and forward it to your contacts.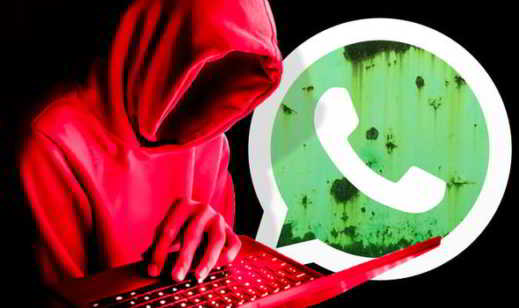 By clicking on the suggested link you will fall into the trap and most likely a subscription to paid SMS services will be activated which provide for weekly charges or per SMS received. You may have to pay 5 euros a week and receive periodic information on the weather, horoscopes and much more. But you could also suffer from cloning your Facebook account or still get spying viruses.
How to recognize the WhatsApp chain scam
Let's start by saying that in many cases the authors of the WhatsApp chains are the affiliate marketer who earn a commission for each contact collected or for each activated SMS subscription.
The affiliate subscribes to an advertising platform, chooses the campaign and receives the link to spread. At this point, to accumulate earnings, all that remains is to push users to click on the link to reach interesting figures in a few minutes.
If you clicked, to recognize the WhatsApp chains scam all that remains check your phone credit immediately to make sure you haven't been charged. Then contact your telephone operator to ask him to check if any paid services are active.
How to defend yourself from WhasApp chain scams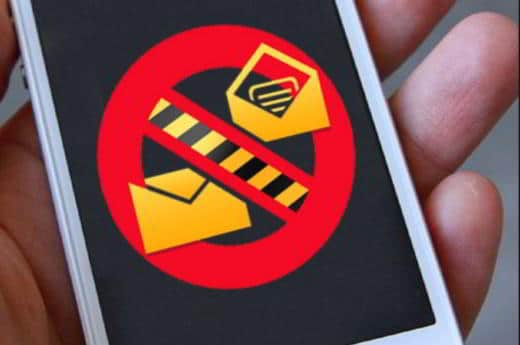 The first thing to do to avoid the above is never click on links sent on WhatsApp by strangers or friends, of the type: "Whatsapp invented a new thing send it to 10 people and check your keyboard". WhatsApp chains always hide behind harmless and inviting messages.
Also check if your mobile device has a virus by installing a good one antivirus e deleting history, temporary files and browser cookies. Also change the passwords of your social accounts. If you used a credit card, contact your bank for the appropriate checks.
How to request activation of the barring and block subscriptions

Il barring SMS is a free service offered by mobile phone operators that blocks SMS from paid services. If you do not want to take advantage of these subscriptions, such as those that send news, horoscopes and so on, you can get the activation of the SMS barring on the telephone numbers in your name.
To request the activation of the barring you must call customer service and speak to an operator explicitly asking to activate the barring and deactivate all paid services that involve sending SMS or viewing Internet pages with an extra charge compared to that provided for by the thresholds of your telephone plan .
Remember that the activation of the barring is linked to the telephone number and the telephone operator, if you activate a new SIM and make the portability to another telephone operator the service will expire.
Furthermore, in the event of unjust charges, you can ask the telephone operator to replenish the credit deducted without authorization, even if in some cases the refund is not always granted.
The numbers of the telephone operators to request the activation of the barring are as follows:
Wind: 155
TIM: 119
Vodafone: 190
Iliad: 177
Postemobile: 160
ho.mobile: 192121
Fastweb Mobile: 192193
How to use AntiSpam WhatsApp

Faced with this type of scam, of course WhatsApp certainly did not stand by and decided to integrate the antispam functionality, which is in addition to end-to-end encryption and double authentication.
Antispam WhatsApp is nothing more than an intelligent filter that avoids scams and blocks unknown contacts that try to invade users' privacy.
How to use Antispam WhatsApp on iPhone and Android
As soon as you receive a message from a stranger not in the address book, the WhatsApp app will activate the antispam giving the user two possibilities:
Report spam and block
It's not spam, add to contacts
Pressing on the option Report spam and block, WhatsApp will insert the number in the account blacklist and will mark this profile as spam.
Other useful articles
WhatsApp friendship states