Do you have a Samsung Galaxy S5 on which you registered your fingerprint for secure access to the device but suddenly you noticed that it no longer recognizes it? Did you also forget the backup code for unlocking? Well, let's say right away that the situation is quite common and that even if it is smartphone does not recognize the fingerprint, you can try to recover your device's unlock code by resetting your fingerprint.
So take five minutes of your time and read on, I'll explain what to do if the smartphone does not recognize the fingerprint.
If the Samsung S5 does not recognize the fingerprint and you do not remember the backup password, you must necessarily reset the phone, even if this involves the loss of data stored in the internal memory (pictures and contacts should have been stored on the Google or Samsung cloud).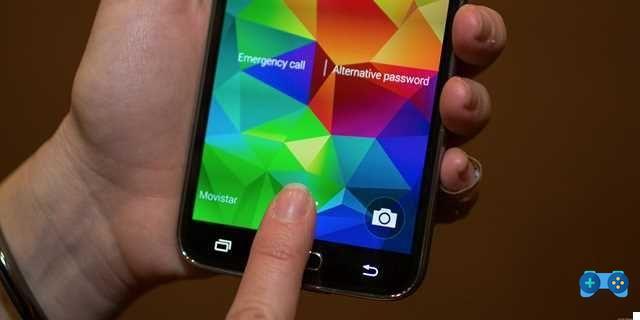 To do this you can try to turn off the Android smartphone by holding down the key on / off for about 10 seconds. If that solution doesn't work, then it could be a hardware problem that can be solved by performing the following steps (Attention the following steps will format your smartphone):
Start the smartphone while holding down the key at the same time power on, That of Home and Volume Up
In the screen that appears, select the item Wipe Data / Factory reset.
Move through the options using the volume keys, while to confirm the selection press the power key.
Once the Wipe data is confirmed, go to the entry reboot System Now and give the ok with the power key to restart Android.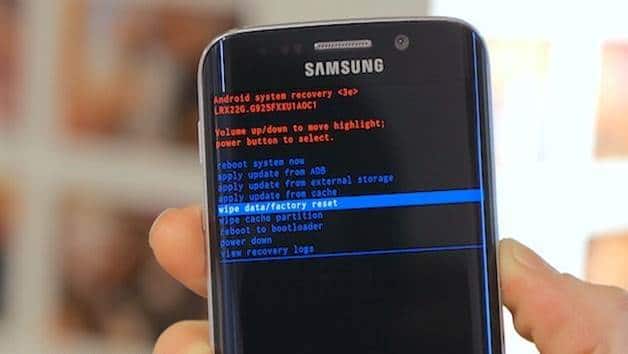 However, there are two other methods that will help you unlock your phone though the smartphone does not recognize the fingerprint: service Find My Mobile and unlocking via account Google.
The Samsung Find My Mobile service must be activated on the mobile phone previously and provides the unlock command via the Web of the device. To activate it on your mobile you must first create a Samsung account by going to Settings> Security> Remote Controls> OK> Activate, if you don't have an account you have to do Add Account (you can also sign up with a Google account).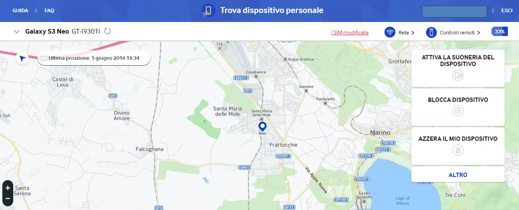 Now that you have activated the Remote Controls go from your PC to Find My Mobile and log in. Accept the terms of the agreements for location-based services by pressing Accept. Wait a few seconds, the system will search for your personal device to indicate its position. Furthermore, among the available options you can take advantage of the commands: Activate the device ringer, Block device, Reset my device, Retrieve Logs.
The second solution is a method tested only on the Samsung Galaxy S6, and allows it unlock via Google account. It is an option that the phone offers after five unsuccessful unlock attempts. You will then need to enter your Google data to be recognized and unlocked. After that you can set a new password.