The new operating system iOS 11 has already anticipated with its novelties the presentation of the iPhone X, iPhone 8 and 8 Plus which took place on 13 September 2017 at the Steve Jobs Theater, in the Apple headquarters.
Compared to iOS 10 we are talking about 100 new features, we are talking about improvements to the design and interface, which now include increased writings and a further step of adjustments to make the use of the operating system even more clear and immediate. Then there is the integration with the Touch 3D, further extended with richer menus, in order to make useful functions available without having to open the app.

The screen boasts a new level of interaction with the control center and notifications. Crab he was raised with a higher level of intelligence and naturalness in dialogue and responses, while Apple Pay now allows the transfer of money between users.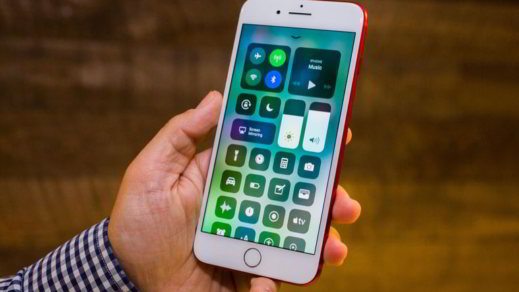 Also 'App Store it changes face and becomes a sort of magazine with hot topics and advice from the editorial staff.
Finally, both the multitasking system and the division of the screen between the apps have been enhanced, making the mobile device ever closer to the PC. To manage documents, images and archives to save them locally and on iCloud, a file manager with the "drag & drop".
But let's see in detail the most important functions of iOS 11:
CONTROL CENTER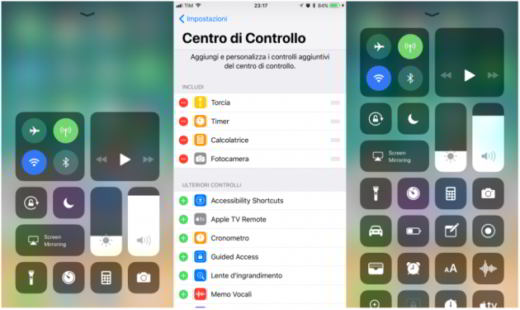 Completely redesigned, the Control Center can be customized with your favorite shortcuts from the iOS 11 settings and is compatible with 3D Touch: by pressing your finger on a toggle you will be able to access a screen with other shortcuts.
NEW DOCK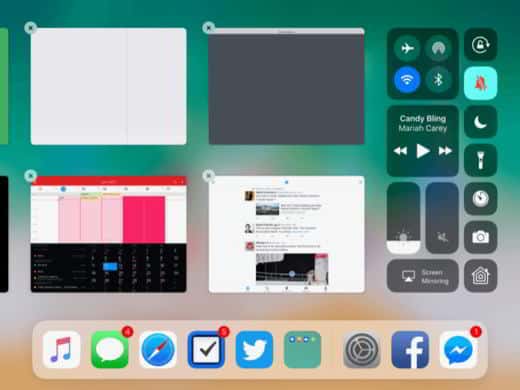 It allows you to quickly recall recently used apps on iPhone and Mac. It can be customized and can be recalled in any screen or app, just a swipe of your finger towards the other.
AUGMENTED REALITY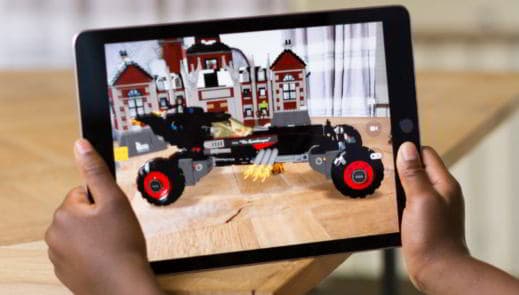 The new ARKit framework takes advantage of the camera and the various positioning sensors, allowing developers to create augmented reality experiences with iPhone and iPad.

CAMERA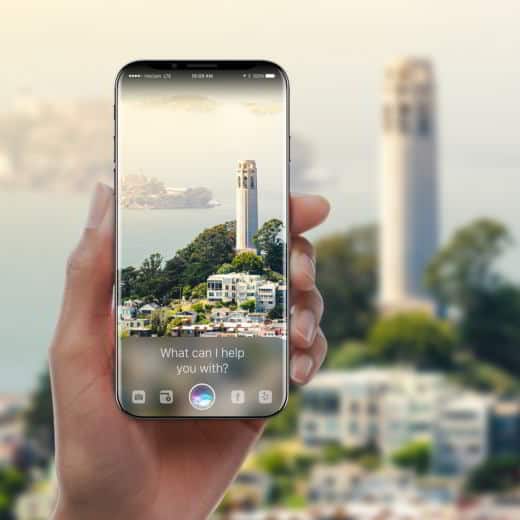 The Camera app has been enhanced with several cutting-edge tools. With Live Photos you can make video loops and capture images. Also available are new professional filters and a new High Efficiency Image File Format (HEIF) to reduce file size by half while maintaining the same quality.
SIRI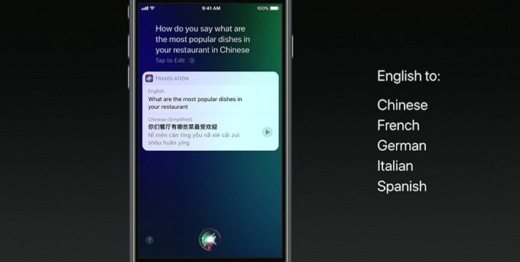 Siri, Apple's social worker, has gotten even smarter and more personal. Renewed graphics and extended functions allow a dialogue with a more human voice. The new male and female voices, tone, accent and rhythm gave it an even more natural result. It also translates any text.
DRAG AND DROP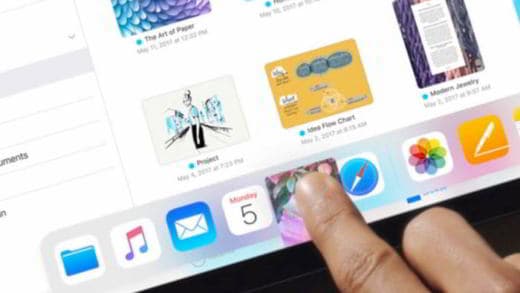 Designed for the big screen, such as PC and iPad, the Drag & Drop function was also introduced in the iPhone to drag text, photos and files from one app to another.
APPLE PENCIL
With iOS 11 you can use the iPad Pro pen to draw and do more. You will be able to add notes on a PDF, sign documents and create quick notes from the lock screen.
AIRPLAY 2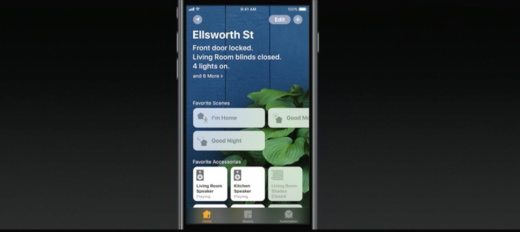 With a compatible audio system, AirPlay 2 will allow you to control the speakers located in the rooms from the Control Center from the Home app or through Siri. For example, you can start playing music in the living room or kitchen and control the volume as and when you want.
INTEGRATED FILE MANAGER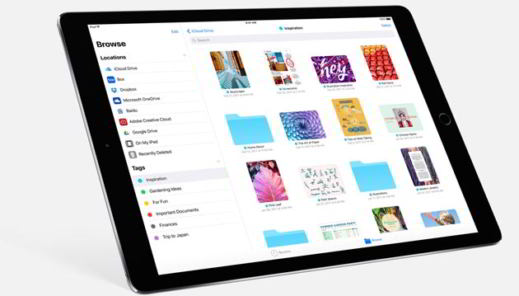 Finally, even iOS has a file manager to access the various files saved locally or on iCloud. Access to the two storage spaces is integrated.
APP STORE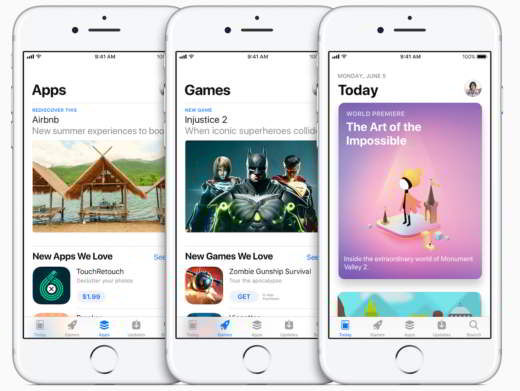 The App Store has undergone a real revolution. It has become a virtual magazine that offers content paths and suggestions in addition to the apps.
DO NOT DISTURB DRIVING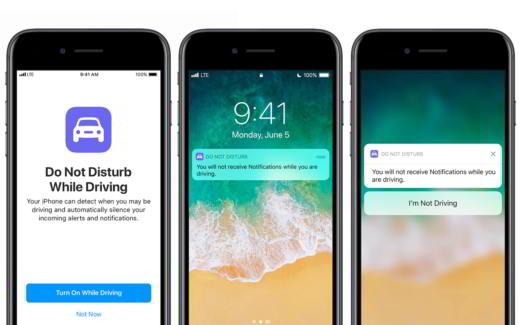 The new function "Do not disturb"Recognizes when you are driving and is automatically activated by deactivating calls, messages and notifications that could distract you. It is possible to set an automatic reply for your favorite contacts to warn them that you are behind the wheel and cannot be answered.
Adriana gil We are a specialized and passionate team of virtual reality. We have extensive experience in this area. We decided to create ForVirtualRealityLovers to share all our information with customers and users. We have quality information. You can find tips, guides, interviews, top products and much more! If you are curious, enter our site ForVirtualRealityLovers.com and discover the virtual world! 😉 eBay writes to users for password change after hacker attack ❯
Articles related to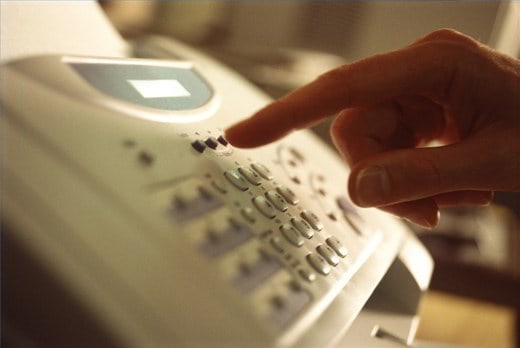 How to send or receive faxes with your PC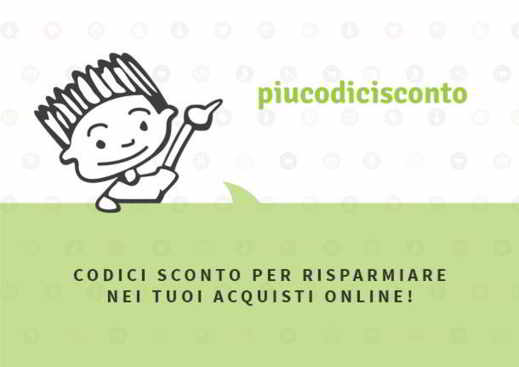 Mother's Day: What were the most purchased products on Amazon according to Piucodicisconto.com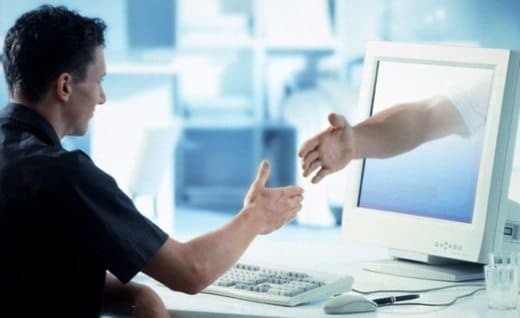 How to sell used items online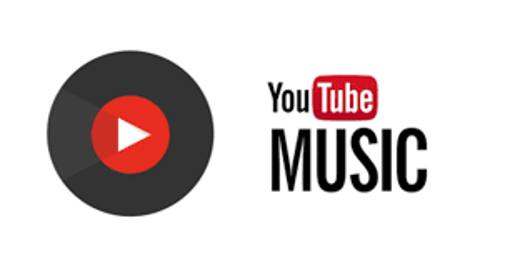 How YouTube Music works: pricing and free trial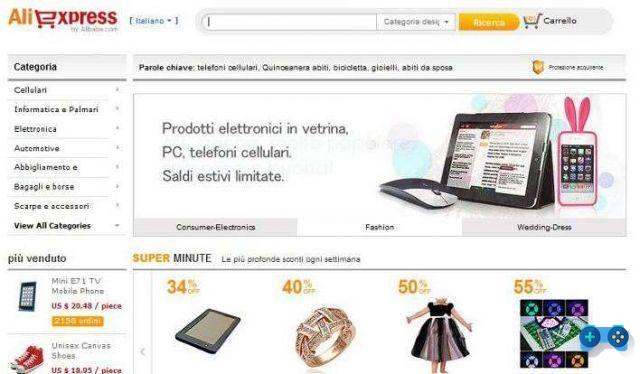 What to do when the package does not arrive with AliExpress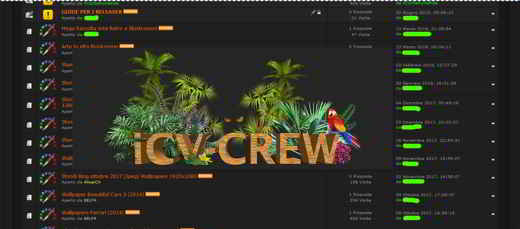 Il Corsaro Verde new address (iCV-CreW)
Add a comment from What's new in iOS 11: the operating system of the iPhone X, iPhone 8 and iPhone 8 Plus
Comment sent successfully! We will review it in the next few hours.

Internet
What are the differences between SEO, SEM, SEA and SMO?
BlogEngine.net: Disqus comment count generates an error that's why
How to log into Facebook without an account
Best Free VPNs 2022 - Fastest & Safest
How to group Facebook groups in one app
How to recover stolen Gmail account
How Amazon Pantry Works: Costs and Benefits
Best Search Engines Torrent Free
How Amazon Audible Works: Costs and Benefits
How to find a person's email address
How to find out who bans us on Facebook
How to block notifications from a website
Anker offers for Black Friday 2022: discounts up to 50%
How to trace name and address from telephone number
How to avoid advertising on our Facebook profile
Difference between CPM and RPM
How to find the owner of a car license plate on the Internet
How Facebook Reactions are used
Technology and fitness, smart sports equipment and clothing are born
BlogEngine.net: Set post URLs to lowercase in Sitemap.axd
❤️Chi Sleep For Virtual Reality Lovers?
For Virtual Reality Lovers we are a team of people who aim to give you all the best information about Virtual Reality.
What information do we share?
We share everything you need to know about virtual reality, tips, prices, features, guides and much more !.
🤖What are the best virtual reality products?
We have the best information section on the best virtual reality products.



This work is under a Creative Commons Attribution-Non-Commercial-No Derivatives 4.0 International License. 2021/primerpaso.me X
Check out our best articles!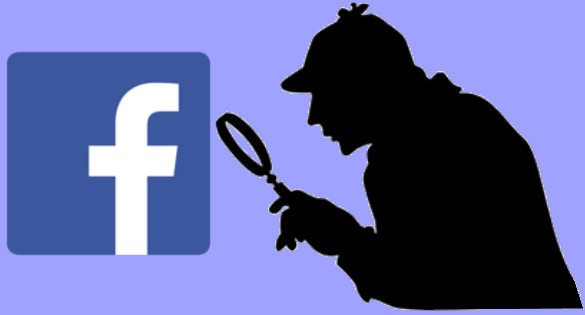 How to find out who visits your Facebook profile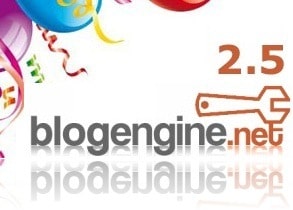 How to insert a donation button in Blogengine.net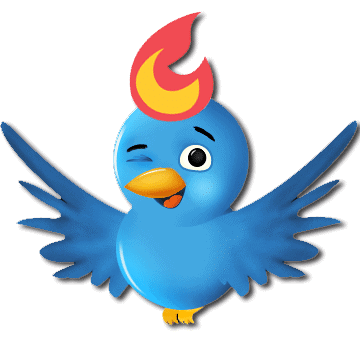 Track Twitter clicks with Feedburner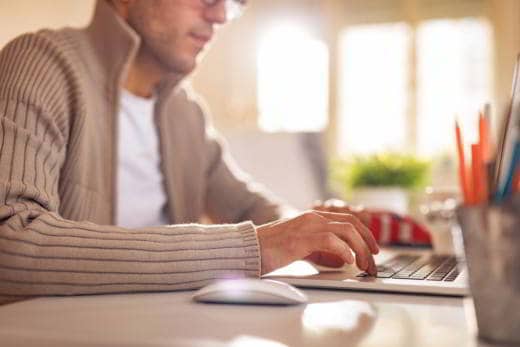 How to archive Outlook messages