Are you a person who is often away from home for work or fun? Maybe the cities that are hosting you offer free Wi-Fi but you are not sure whether to connect or not? Unfortunately, the risk of running into attackers or viruses when connecting to public networks is no small problem.
So that you can limit the damage, and in some cases eliminate it altogether, you can rely on a quick and effective child-proof solution: a VPN connection. You will have heard of this term a thousand times and the advertisements will have prompted you to search for some more information.
This technology allows in a few clicks of secure your connection by hiding your device's IP address and locating it wherever you want. In the next few lines we will analyze this issue better, also recommending some valid solutions to make the most of its potential.
Why use a VPN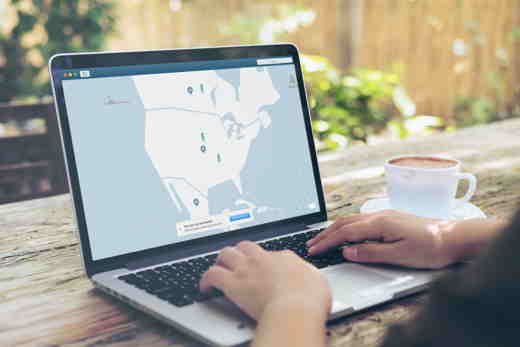 Before experimenting with a new technology it is important that you analyze the benefits to understand if it can be adequate for your needs. Although the software VPN are increasingly popular, it is advisable to deepen their benefits and get a clearer idea.
Anonymous browsing- One of the most important advantages of a VPN connection is its ability to allow you to browse completely anonymously. This dynamic occurs thanks to the fact that your IP address will not be public but will be filtered by the VPN server. This benefit is functional when the chosen VPN software does not keep log files but rather deletes them immediately after browsing. A public VPN, for example, keeps a log of data.
Geolocation: you have surely heard of the fact, that you can, comfortably seated on your sofa in Spain, watch American TV series. This can only happen thanks to the use of a VPN connection, by simulating your IP address wherever you want in the world you can access the contents of the desired countries. VPNs bypass geo-blocks and allow you great eclecticism.
Firewall: a VPN software can bypass Firewalls too, although it is relevant information, we only anticipate that if, for example, your university's internet connection has a block on Netflix or some content, with a VPN you can easily bypass them.
Maximum security: the great popularity of VPNs comes from the possibility of establish a secure connection. Public networks are always full of malicious people and thanks to this technology you will be able to convey files and your information in a secure way thanks to the owner.
Stability: although the secure control mechanism of a VPN network shows a slight increase in latency, it is objectively an advantage to be able to count on unparalleled connection stability. The download and especially the streaming will always be constant and without anomalous peaks.
The advantages show that the practical applications are practically endless, but what are the software to rely on? The best software are obviously those that guarantee you all these advantages to their full potential.
How to use a VPN connection
In theory, a VPN connection sounds extremely useful, but how do you actually use it? If you've never experienced a VPN and have no idea how to get started, now is the time to go through the three basic steps: subscription, download for free e activation.
Subscription: the first move is to choose the provider VPN that you consider best and subscribe to their service, in the next lines we will take as a reference SurfShark for its completeness. This particular software is very simple to use as well as to configure. However, you can also opt for a free solution, but we absolutely advise against doing so in order not to run into speed and above all reliability limits. If you are looking for security and anonymity, visit this page.
Download: the second step is to perform the download the VPN app or the VPN plug-in for PC. In the subscription you will have received an account and a password with which to log in, please download the software from the official website.
Activation: third and last step is to activate the VPN app. Start the software and before clicking on the button Connect in the center, the program will ask you to choose the country where to connect. At this point you will be protected by the VPN tunnel and can browse in peace.
VPN protocols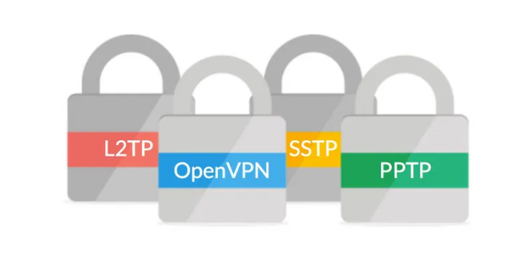 Like any technology, even the VPN, base their operation on well-defined protocols. While it can be a bit tedious to explain all the protocols in detail, we will try to summarize as clearly as possible.
The invulnerability of the tunnels created by VPN servers is given by encryption protocols, these literally disguise the original data and encrypt it so that only the recipient can decrypt it. As it is easy to deduce, it is possible to interface with an infinite number of protocols, each with strengths and weaknesses. The most important are: PPTP, IPsec, SSTP, IKEv2 e OpenVPN.
Protocols are recommended when you need to protect very important data OpenVPN e IKEv2, these in the data exchange are the safest and manage information with great speed.
How to set up a VPN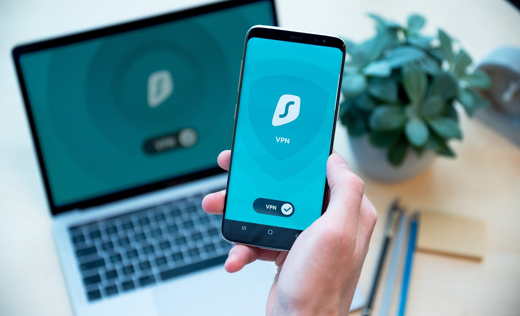 While VPN programs don't require too much computing knowledge, you'll still need to do a little initial setup to get the best result for your needs. Let's see how to set up a VPN.
Download and install the app or software and launch the VPN from your smartphone, tablet or PC. Fortunately, the latest software adapts to any type of interface and operating system.
Open the app and go to the section Imports e configuration, here you will have to enter the protocol you want to use and the server you want to connect to.
Choose one of the two protocols listed above and select the Country from which, or rather where, you want to connect.
It wasn't difficult, was it?
Difference between free and paid VPN
As we told you in the previous lines, you can choose a paid or free VPN service. Although the zero cost of a VPN service can be interesting, in practice you can see all the difficulties in using it compared to a paid service. In addition to the aforementioned possibility of deleting log files, a paid service has many other advantages, let's see them in more detail.
Safety: the tunnel created by a server VPN for a fee avoid the PPTP protocol supported by most devices, this will increase security exponentially.
QuickIf one day you run into trouble with a free VPN service you will be alone in the middle of the desert, while a paid VPN has better service not only in support but also in the overall quality of IT operations.
Privacy: Although the term VPN in many cases can be synonymous with privacy, it would be more correct to say that a subscription VPN is synonymous with privacy. The importance of deleting log data, we will repeat until we drop, is a key feature to protect your IP address.
Alternatives to VPN
You may have wondered what the real tech alternatives to VPN are, right? In reality, more than alternatives, there are software that incorporate that same technology and converge it towards the corporate world. The alternative software are, in fact, dedicated to the management of corporate security, basing their operation onremote access. If you don't have business needs related to secure remote communication, VPN software is the best and most reliable solution for privacy e computer security.